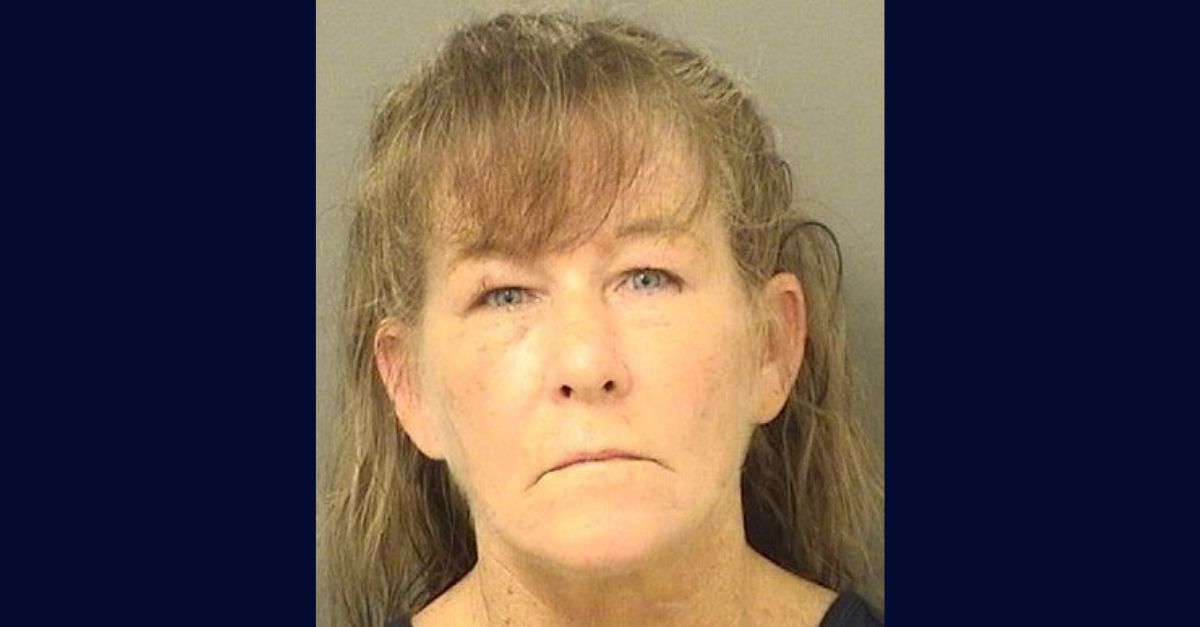 Tammy Garceau was arrested on animal cruelty charges after she left three dogs in a hot car, according to deputies in Palm Beach, Florida. The dogs died, and she took two of their bodies to a canal where an alligator likely ate them, deputies said. (Palm Beach County Jail)
A Florida woman was arrested after she left three dogs to die inside a car in the blazing Sunshine State heat and left two of their carcasses at a canal where an alligator likely ate them, authorities said.
According to a probable cause arrest affidavit reviewed by Law&Crime, Palm Beach County Sheriff's deputies were called Saturday to a home in Lake Worth after a woman, 54-year-old Tammy Garceau, reported the three dogs she was watching for a friend were stolen.
But Garceau's story fell apart almost immediately. A neighbor across the street said that he noticed the three dogs in a car for an extended period on Aug. 8, the affidavit said. He saw Garceau take the dogs out of the car and hose them down to try to cool them off, the affidavit said. The neighbor recorded the incident, which deputies collected for evidence.
When confronted with this information, Garceau admitted she left the dogs inside the car on purpose because she did not want to bring them into her house, the affidavit said.
The temperature that day was 92 degrees, and it would have been much hotter inside a car, regardless of whether the air conditioning was on, deputies noted. Florida has been going through a spate of brutal heat with indexes over 100. According to kidsandcars.com, which tracks deaths of children left in hot cars, the temperature in a vehicle can exceed 125 degrees within minutes.
After she was handcuffed, Garceau took deputies to two separate locations where she left the dead dogs. The first was a wooded area where deputies found one dog in the bushes, and a second location in a canal. The deputy could see a spot on the shore where the dogs were, however, "it is likely that an alligator at them," the affidavit said.
Garceau is facing three charges each of animal cruelty, unlawful abandonment/containment of an animal and unlawful disposal of a dead animal. She was taken to jail, where she was released Sunday on a $9,000 bond, records show.
Have a tip we should know? [email protected]