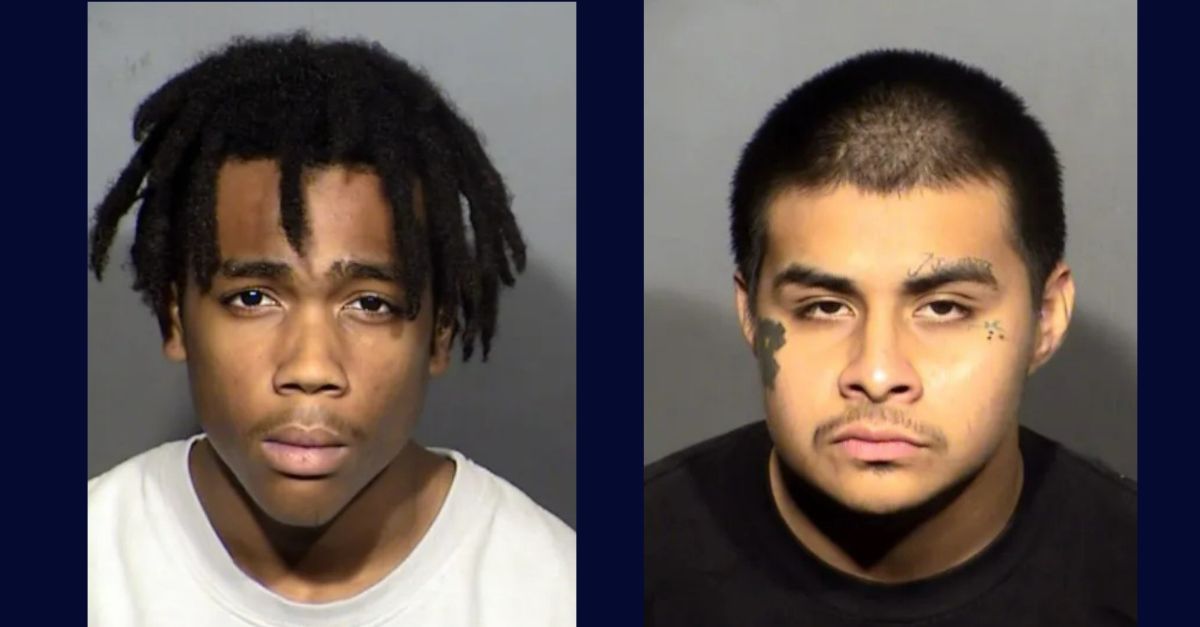 Left to right: Jzamir Keys, Jesus Ayala booking photos from Las Vegas Metropolitan Police Department.
The identities of two teenagers accused of taking a deadly joyride in Las Vegas that ended in the murder of retired police chief Andy Probst during a vicious hit-and-run last month have finally been released by police.
Jzamir Keys, 16, and Jesus Ayala, 18, were charged with murder last week and will be tried as adults.
According to Las Vegas Las Vegas Fox affiliate KVVU, Ayala reportedly told police during his arrest that he would be out in 30 days and a hit-and-run would mean he would only get a "slap on the wrist."
"You think this juvenile si– is gonna do some si–? I'll be out in 30 days. I'll bet you," Ayala allegedly remarked, according to police.
Probst, 64, was riding his bicycle around 6 a.m. on Aug. 14 when he was struck from behind in a vehicle police say was stolen by Ayala and Keys. The former police chief from the city of Bell, California,  went flying off of his bike, rolled over the hood of the car and slammed into the pavement some 96 feet away, police said. He was taken to a hospital and later died there.
The moments before and during the horrifying collision were recorded by one of teens from inside the car. The footage was posted online and quickly went viral. They could be heard laughing and saying, "hit his a–" before honking at Probst and striking him. As they sped away, they could be heard saying that he looked unconscious.
"We need to get out of here," one of the teens could be heard saying in the video.
KVVU reported that in video of the crash reviewed by law enforcement, one of the suspects is heard urging the other, saying "alright, go, go, go, go, PIT maneuver" before hitting Probst.
A so-called "PIT maneuver" is a technique sometimes used by law enforcement to try to apprehend drivers during high-speed pursuits.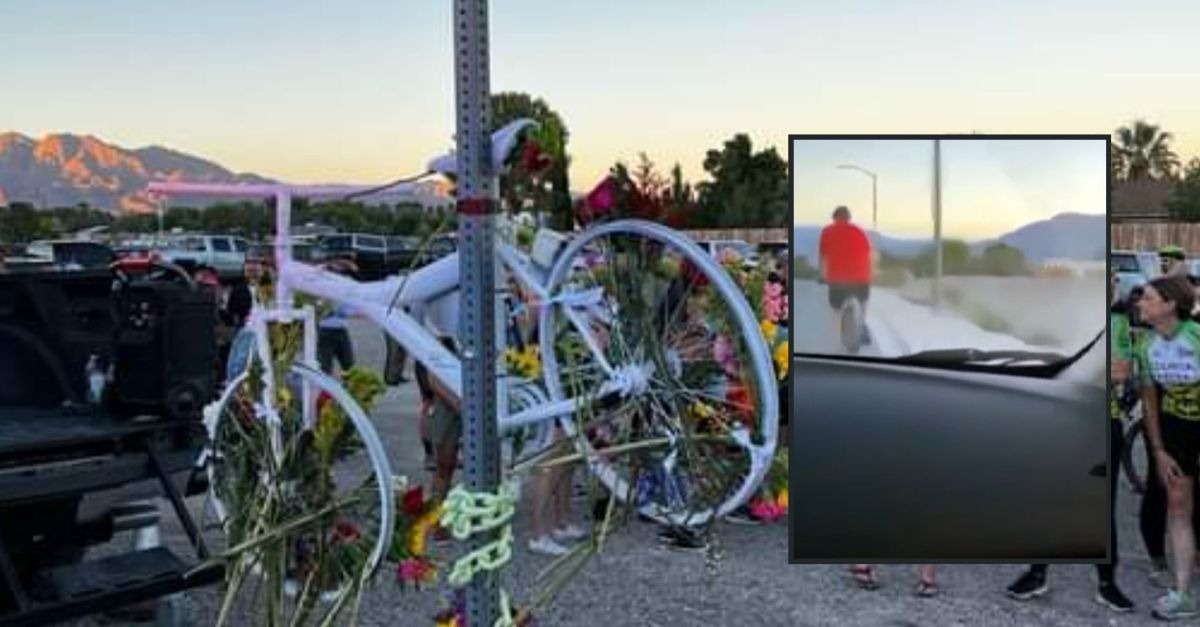 Background: Henderson Police Department Traffic Unit Facebook photo from former Police Chief Andreas Probst memorial on Sept. 7. Inset: YouTube KTLA footage of former California police chief Andreas Probst moments before being struck by vehicle as captured by alleged assailants.
Footage of the hit-and-run had circulated online shortly after it happened, although murder charges were not brought at first.
Around the time Probst was killed, police had received a tip about a cyclist laying on the ground after being struck by a car driven by two teens wearing masks.  The witness also reported seeing the teens flee.
Just minutes later, police received another call, this time about an abandoned vehicle with significant damage to its front end, a broken windshield and "biological matter" on its hood. Police determined the vehicle was stolen shortly later. It wasn't until roughly two hours after Probst had been hit, however, that another witness reported seeing a different stolen car strike a pole and crash. This witness also reported seeing the driver and passenger of that car flee on foot.
Police said it was after this that Ayala was taken into custody for the first time.
After weeks passed and video of the crash went viral, a student later approached a school resource officer according to police records obtained by Law&Crime on Ayala and Keys, as well as local CBS affiliate KLAS. Concerns that the hit-and-run was intentional had mounted, and during an interview with police, a school resource officer and Keys on Sept. 14, Keys reportedly admitted that he understood the reason he was being questioned was because he "killed that guy on the bike."
Ayala and Keys both face murder charges, and according to the Clark County District Attorney's Office, they were also charged with battery with use of a deadly weapon, attempted murder with use of a deadly weapon, duty to stop at the scene of a crash, leaving the scene of the crash and more.
It is unclear whether Ayala and Keys were detained following an arraignment hearing in Nevada on Tuesday.
Have a tip we should know? [email protected]