In a heinous and senseless act of violence, an Alaska woman named Denali Brehmer, just 18 at the time, admitted to murdering her best friend Cynthia Hoffman, 19, after being manipulated by an online predator.
The perpetrator, identified as Darin Schilmiller from Indiana, masqueraded as a wealthy millionaire named Tyler from Kansas and promised Brehmer a $9 million reward in exchange for photos and videos of her killing someone. Schilmiller and Brehmer went on to plan several crimes, including "the rape and murder of someone in Alaska."
Brehmer chose Hoffman as the victim and recruited four friends to help her. She lied to them, promising substantial financial gain for aiding in the murder. The group bound and shot Hoffman in the back of the head dumped her body in a river and sent pictures and videos of the crime to Schilmiller. They also destroyed some of Hoffman's personal belongings and told her parents they had dropped her off at a park.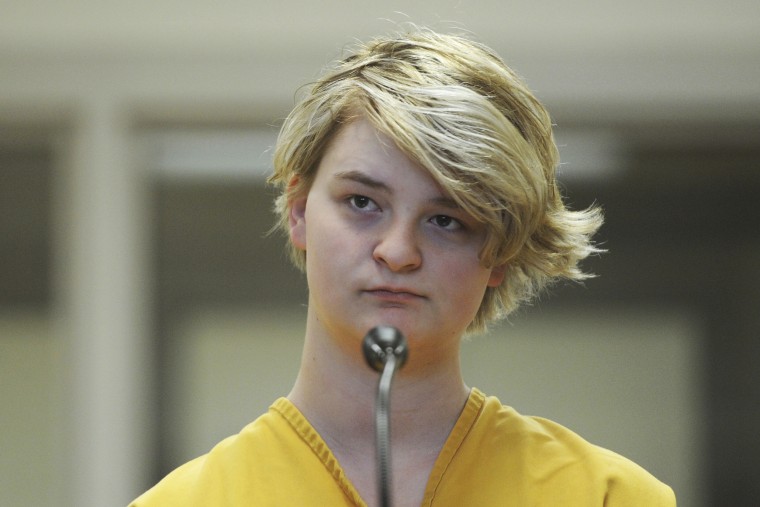 This case is a stark reminder of the dangers of social media and the predatory behavior that can occur online. Brehmer was taken advantage of by an individual who created a fake persona and manipulated her into committing a heinous act of violence.
The situation underscores the importance of teaching young people about the dangers of online predators and the need for caution and vigilance when interacting with strangers online.
Brehmer's crime was nothing short of despicable, but it is important to recognize the role that Schilmiller played in manipulating her. He was the mastermind behind the plan, and Brehmer was his unwitting pawn. While she is certainly guilty of her actions, it is important to recognize that she was a victim of manipulation and deceit.
The fact that Schilmiller faces five murder counts and Brehmer faces 30 to 99 years in prison speaks to the severity of the crime. These individuals committed a senseless act of violence that resulted in the loss of a young life. Their actions have left a family grieving and a community traumatized.
Brehmer's guilty plea to first-degree murder will allow her to face the consequences of her actions, and the dismissal of other charges will allow the focus to remain on her role in the crime. The same is true for the other individuals involved, who have all pleaded not guilty and are awaiting trial.
Source: NBC News,  Anchorage Daily News