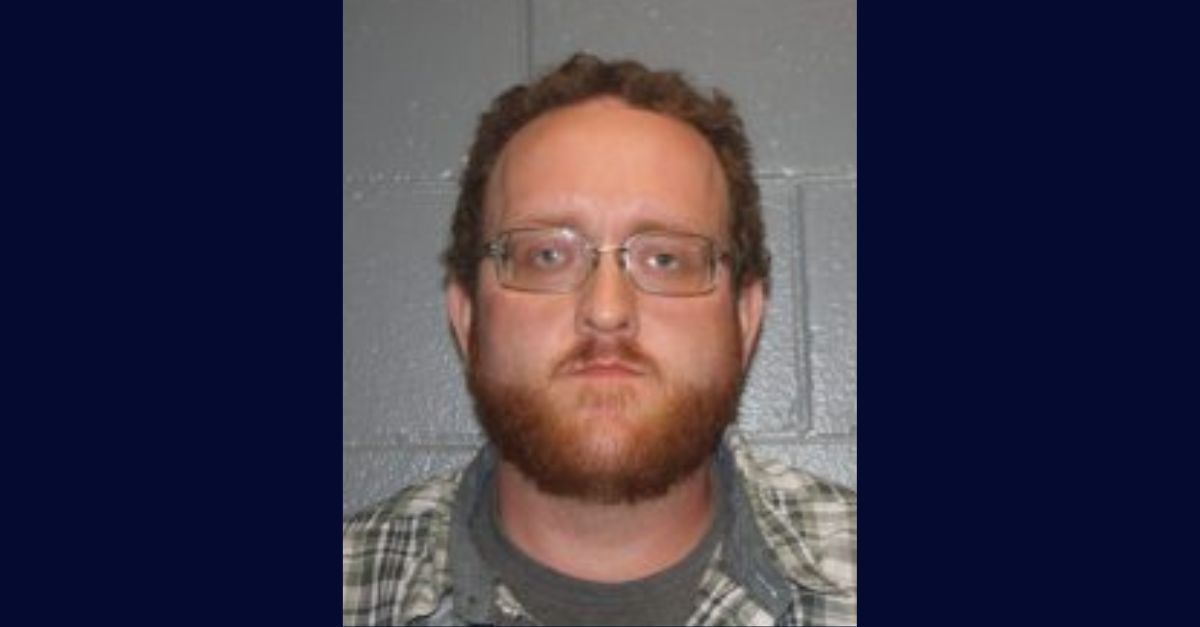 Brantly Scott, of Missouri, was sentenced to 25 years in prison after he admitted to shaking his 2-month-old baby to death in December 2020. (Dallas County Sheriff's Office)
A judge sentenced a Missouri father to 25 years in prison for shaking his baby to death in 2020, court records say.
Brantly William Scott, 26, was found guilty by a judge of abuse or neglect of a child resulting in death during a bench trial in June and was sentenced on Friday. A bench trial means a judge determines the fate of a defendant rather than a jury.
"This outcome serves as a reminder that child abuse and neglect will not be tolerated in our community," Chad Garner, chief deputy of the Dallas County Sheriff's Office, said in a press release. "We remain committed to protecting our most vulnerable and ensuring justice is served."
According to an arrest affidavit of probable cause filed by the Dallas County Sheriff's Department, Scott called 911 on Dec. 15, 2020, to say that his 2-month-old son was not breathing in their trailer in Tunas, which is about 50 miles north of Springfield.
The boy was taken to the hospital, but doctors determined the boy had limited brain activity. A CT scan showed swelling and hemorrhaging of the brain, the affidavit said. He suffered bruising along the forehead, jawline and chest. There were multiple signs of bruising at different stages of healing with no real explanation from Scott or his wife, the affidavit said.
The boy also had retinal hemorrhages in his right eye and "multiple layers of damage which is consistent with abusive head trauma," according to the affidavit. A bruise on his chin suggested someone grabbed the boy by his face, documents said.
The child died on Dec. 17, 2020. An autopsy determined the cause of death was Shaken Baby Syndrome (SBS).
Scott told a social worker at the hospital the boy was crying and he told him to stop and left him to cook dinner. About 10 minutes later he found the boy barely breathing and choking on spit up, documents said.
Scott said he was doing CPR on the boy when he accidentally dropped him on the floor. He tried to explain away the facial injuries by saying that the boy bumped his head while in his bouncer and when he was trying to hold up his head. However medical staff concluded that the injuries could not have come from Scott dropping the boy while doing CPR nor from the boy bumping his head and believed the injuries were intentionally inflicted, the affidavit said.
Dallas County investigators interviewed Scott and his wife separately on Dec. 21. He reiterated his story that he dropped the baby on the floor while doing CPR, but detectives told him the boy died of Shaken Baby Syndrome.
Scott's wife told detectives her husband said he dropped the baby on the bed while doing CPR, the affidavit said. His wife became emotional when investigators told her that her son died of SBS. She said she would never hurt her baby and didn't think her husband would either.
In a subsequent interview, Scott admitted to what really happened.
"During this time Brantly stated 'I shook him before I put him in the bassinet. Arrest me, let's go,'" Scott told the investigator.
He further explained that he got mad, grabbed the boy by his arms, shook him and threw him on the bed, the affidavit said. His wife was outside talking on the phone during this time, he said.
An officer wrote in the affidavit, "I asked Brantly what he meant [when he said] that he just got mad," and Brantly responded by saying, "Well when she left he was screaming and she was supposed to help me with him and he was fussing and being mad and she just left me with him and I just snapped I guess."
Scott said he "saw black and he guessed he blacked out," the affidavit said. An investigator asked if he tried to console the baby, but Scott said his wife usually did that. Scott then completed a written confession form.
"During his confession, Brantly never showed any emotion," the affidavit said.
Have a tip we should know? [email protected]