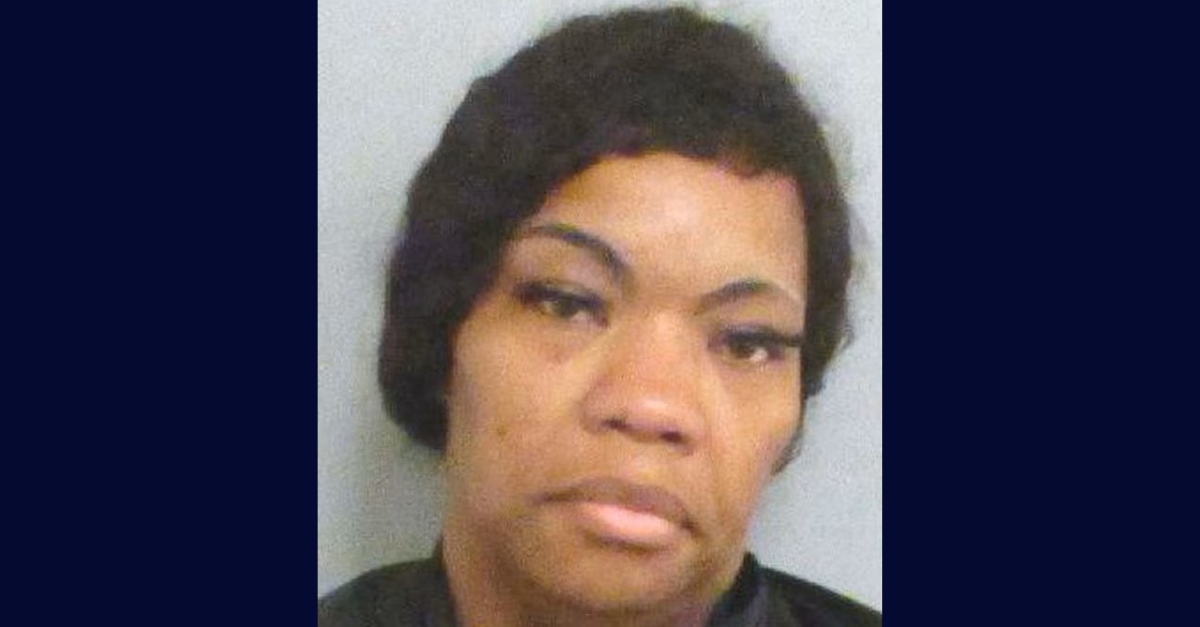 Peggy Valentine tried to murder her fiance's other girlfriend in her sleep, a prosecutor said. (Mug shot: Ascension Parish Sheriff's Office)
Jurors convicted a woman after hearing that she told her pastor — a sheriff's office major — that she went to the home of her fiance's girlfriend to catch the two of them together, according to WAFB.
The attorney for Peggy Valentine, 44, had argued that this should have never reached the courtroom because she was speaking to the pastor to look for spiritual guidance, but the judge took the prosecutor's side because it was not a private conversation. Another deputy for the Ascension Parish Sheriff's Office in Louisiana had remained in the room.
Authorities said that Valentine broke into the woman's home and stabbed her in her sleep using a box cutter. The victim managed to fight back and flee, according to WBRZ.
Valentine's attorney, David Belfield III, reportedly argued the other woman had invited his client into the home on the morning of May 4, 2022.
"There was no sign of forced entry, no doors broken, no windows broken," he said. "Somebody had to open the door."
His client was there to iron things out after the girlfriend had a baby with the fiance. Valentine, who went to the home with a relative, brought some clothing for the child.
"In her mind, they're still trying to work the relationship out," he said.
The prosecutor, Ascension Parish Assistant District Attorney Brant Mayer, told jurors that Valentine broke into the home and attacked the woman in her sleep.
Valentine called her pastor, a major at the local sheriff's office. He told her to speak to investigators, which Belfield said she did voluntarily because she believed she acted in self-defense.
"It was obvious they had interrogated Peggy for a moment," he said. "She was very, very distraught at the time. She stopped talking to him, shut down and demanded to speak to her pastor."
But when she spoke to her pastor further, another deputy was still in the room. In this conversation, she confessed that she was trying to catch her fiance and girlfriend together.
"Are you working as a pastor or a deputy?" Belfield said. "He never once told her, 'Peggy, you have to be careful in what you say because I'm working as a police officer. What you say will be used against you.' You wouldn't sit in the room while she was talking to her lawyer, then why would you sit in the room talking to her pastor?"
Have a tip we should know? [email protected]