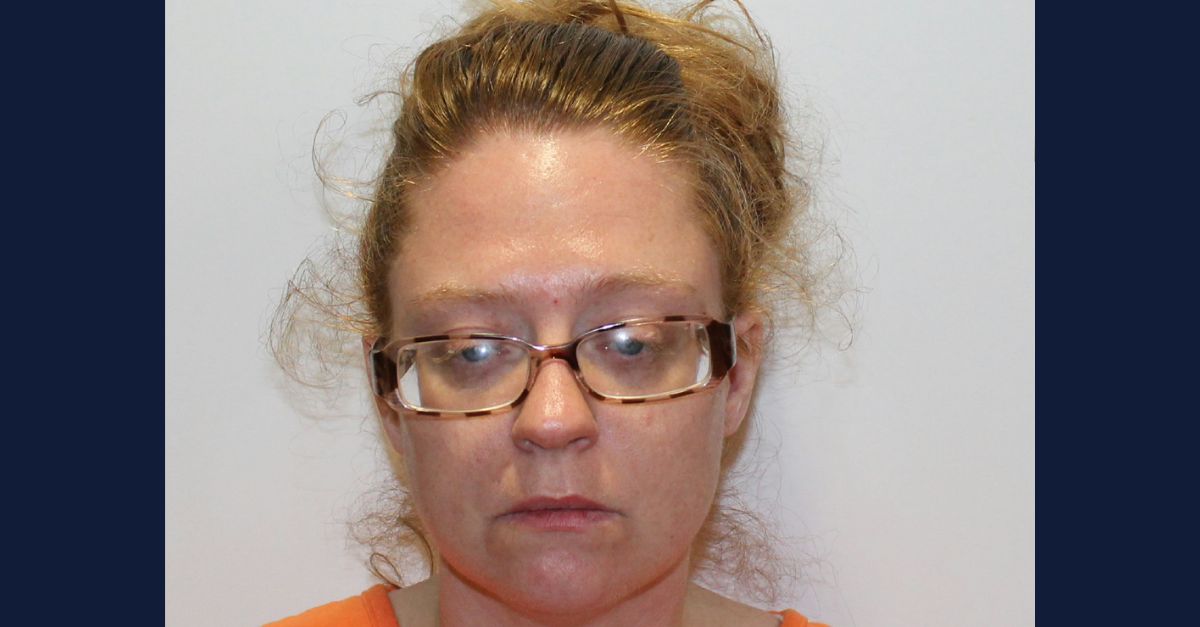 Ashley Marie Johnson (Bottineau County Sheriff's Office)
A 37-year-old mother in North Dakota was arrested this week for allegedly abandoning one of her two children on the side of the interstate, leaving the 4-year-old girl alone with nothing but the spotted cow onesie pajamas he was wearing.
Ashley Marie Johnson was taken into custody on Tuesday and charged with one felony count of abandonment of a child, one felony count of neglect of a child, and one misdemeanor count of reckless endangerment in connection with the incident, authorities confirmed to Law&Crime.
The investigation into Johnson began when a concerned citizen at about 3:30 p.m. on Tuesday, Oct. 3 called the Walsh County Police Department and reported that they had spotted a "very young child" wearing spotted black and white onesie pajamas walking along the side of Interstate 29 near the 63rd Street overpass, according to a report from Fargo, North Dakota AM radio station WDAY.
The caller reportedly told the emergency dispatcher that when they asked the child what they were doing all alone on the side of the interstate, the little girl responded by saying that "her mother had dropped her off." Making matters even worse, the child told the person who had stopped to help her that when her mother dropped her off, there was another young child in the car, but said that her mother told only her to get out of the vehicle, Fargo NBC affiliate KVLY reported.
Deputies with the Walsh County Sheriff's Office and troopers from the North Dakota Highway Patrol responded to the scene where they tried speaking with the child about what had happened. Unfortunately, because the victim was only 4 years old, she was reportedly not able to provide enough information for authorities to glean any specific details about her parents' identities.
According to KVLY, about an hour after authorities picked up the 4-year-old girl, one of Johnson's relatives called the Grafton Police Department and said that Johnson had "messed up" when she "left her child on the side of the interstate." The girl was reportedly left alone for about 45 minutes.
The caller further told police that earlier in the day, Johnson had been told that she and her two children could no longer remain at the house where they had staying, per the report. Johnson then took the children and left, only to return several hours later accompanied by only one of her children.
Police were then able to locate Johnson. Court documents state that in a subsequent interview with investigators, Johnson allegedly admitted that she knowingly left her 4-year-old daughter alone on the side of the interstate because she wanted to make sure that her other child was safe, Fargo Fox affiliate KVRR reported. Johnson reportedly noted that before abandoning the little girl, she told her to "stay in the grass away from cars."
Johnson on Thursday appeared before Walsh County District Court Judge Barbara Whelan and was ordered to undergo a psychological evaluation and risk assessment due to her recent behavior, per WDAY. The court also ordered Johnson to seek counseling for addiction.
Johnson is currently being held in the Bottineau County Jail as she awaits a bond hearing.
Have a tip we should know? [email protected]