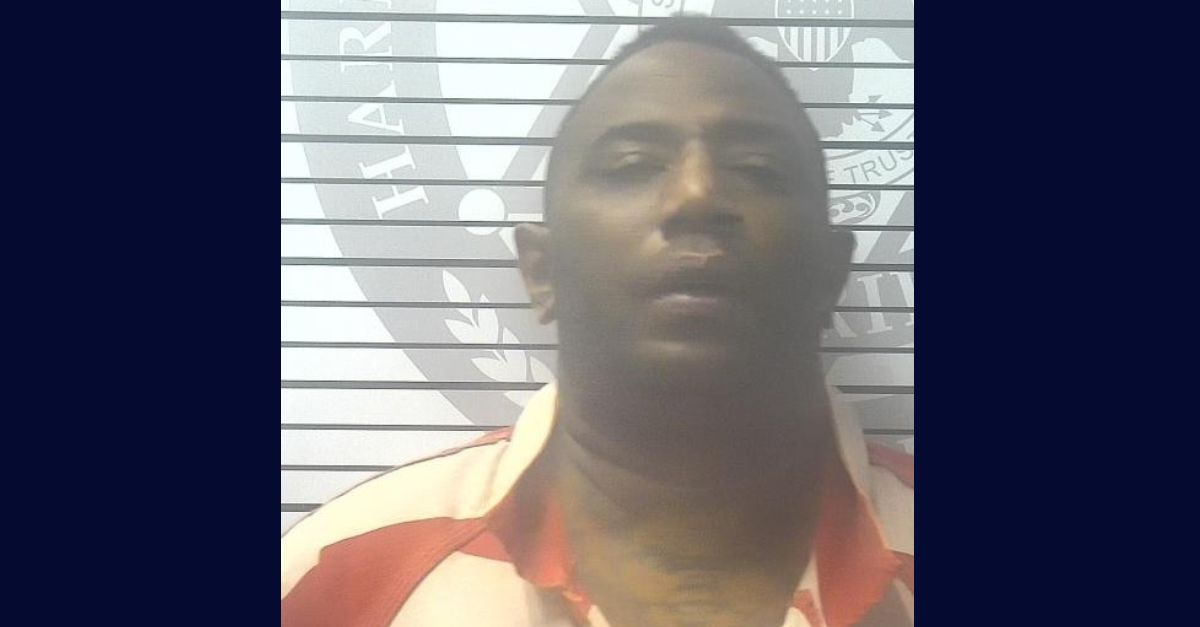 Nicholas Unger booking photo courtesy Harrison County (Miss.) Sheriff's Office.
A 41-year-old man from Gulfport, Mississippi, is under arrest after he allegedly viciously stabbed a woman over 50 times in her face and body while her daughter tried to fend him off.
The Gulfport Police Department arrested Nicholas Leshaun Unger on Nov. 8, according to documents reviewed online by Law&Crime. Unger remains in jail on a $250,000 bond and faces a single aggravated domestic assault charge.
According to local outlet WXXV, officers responded to reports of an active assault in progress around 3 p.m. on Nov. 8 and said they found Unger's victim with the stab wounds littering her face and body.
Authorities said Unger had come to the woman's residence — it is unclear if he lived there as well — and started attacking her after getting into a "verbal argument" outside of the property. He then allegedly followed the woman inside the home, grabbed a knife and began stabbing her.
The woman was able to flee temporarily from Unger, disappearing into a rear bedroom of her home as her daughter attempted to break up the melee. Unger still managed to get inside the room and continue his attack, police said.
The woman is hospitalized and reportedly in stable condition, according to WXXV.
Public arrest records do not yet indicate if Unger has retained an attorney.
Have a tip we should know? [email protected]