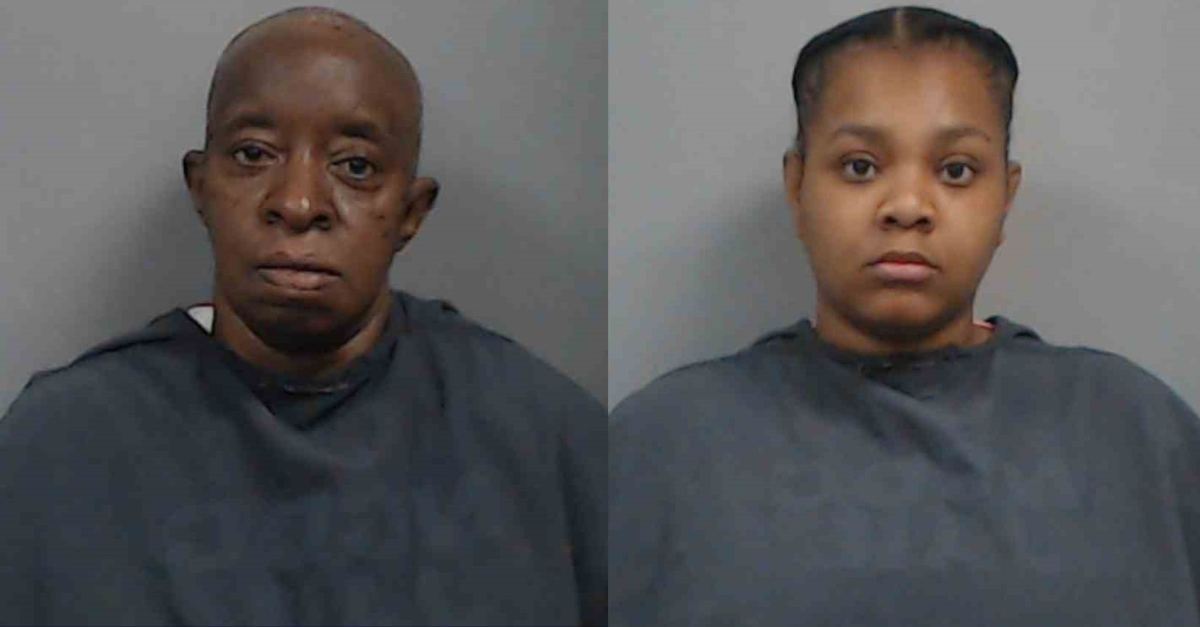 Serena Caldwell and Ericka Sherai' Jones made children fight each other at Kids Unlimited of Prosperity, say deputies. (Mug shots: Newberry County (S.C.) Sheriff's Office)
Two South Carolina day care workers were fired and put in jail for allegedly making 3- and 4-year-old children fight each other as a means of punishment and enforcing rules.
The defendants, Serena Caldwell, 56, and Ericka Sherai' Jones, 27, viewed pitting the kids against each other as a type of "sporting event," Newberry County Sheriff Lee Foster told WIS.
According to authorities, the women encouraged the kids at Kids Unlimited of Prosperity to hit each other.
"It was a situation where they were participating in it by encouraging the kids, and they kind of looked at it as something maybe almost equivalent to a sporting event where they were kind of trying to motivate the kids into participating in that," Foster reportedly said.
Authorities described slapping, pushing, shoving, and hitting among the children. Caldwell allegedly struck one of the victims with a box of baby wipes, which Jones may have recorded.
There were no serious injuries, but the emotional damage could be long-term, the sheriff said.
"What were you thinking?" he said. "I have no idea who would think that that was any way appropriate to encourage 3- and 4-year-old children to participate in violent acts, regardless of what they thought it would do."
The day care told deputies, and they fired the women.
"We've had day care workers that have assaulted children, and day care workers that may have taken punishment a bit too far, but nothing like this," he said. "I've never seen anything like this in my life."
Authorities said there are 14 victims, each ages 3 or 4.
There are reportedly no allegations of wrongdoing against the day care as an institution.
"The day care did exactly what the law says and maybe more, they went above board," the sheriff said. "When they found out about it, they didn't intend to take care of this on their own."
"I hate that these two women kind of tarnished the name of this day care," said a mother, who asked to be anonymous, according to WIS. "But at the same time, I'm glad that it was caught and they will have to serve justice. But at the end of the day, there's no real justice because how do you remove that from a child's head? You've altered their life."
"It was brought to the attention of our senior staff members that possible offensive behavior by two staff members may have occurred," day care owner John David Dawkins said. "After viewing security camera footage the two staff members were immediately terminated. South Carolina Dept. of Social Services and The Newberry County Sheriff's Dept. were also immediately notified. Any further comments about the investigation will be coming from those two agencies."
Caldwell is charged with 15 counts each of contributing to the delinquency of a minor, and unlawful conduct toward a child. She bonded out of the Newberry Count Detention Center on a $60,000 bond Thursday.
Jones, who faces 14 counts each of the same charges, bonded out on $56,000 that same day.
Have a tip we should know? [email protected]