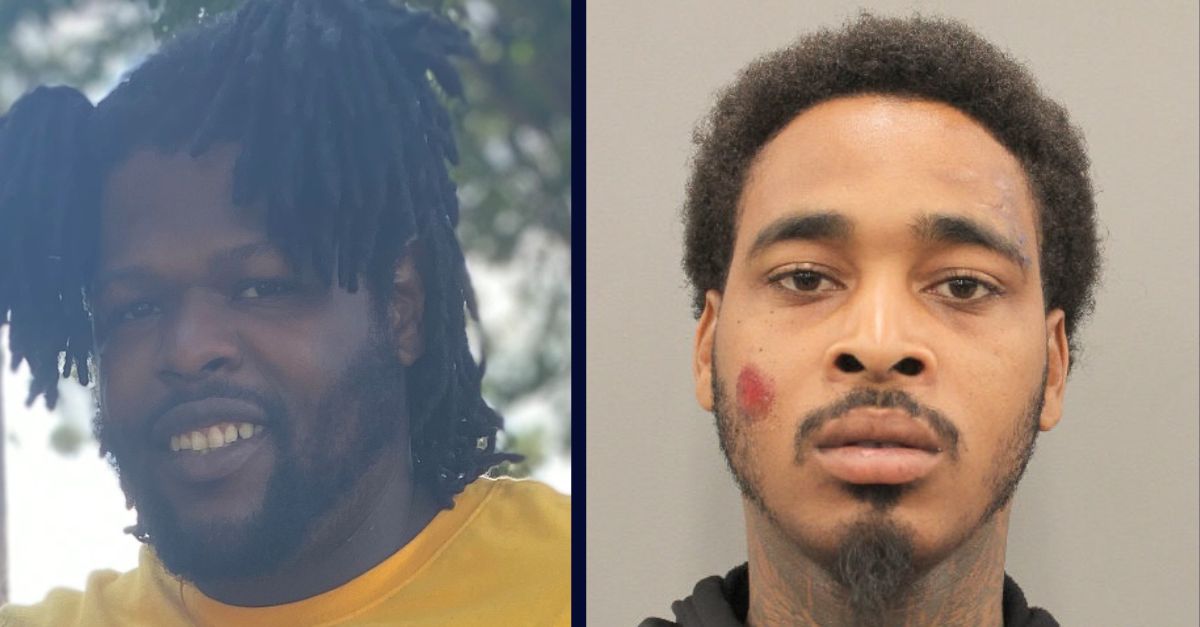 Kempsha L. Wilson, right, was sentenced to life in prison for the murder of Spencer Nichols, left. (Photos from the Harris County District Attorney)
A Houston man who pistol-whipped and fatally shot his girlfriend's brother in front of his three kids as he was trying to help her get out of an abusive relationship was sentenced to life in prison.
Kempsha L. Wilson, 28, was sentenced on Thursday for the murder of Spencer Nichols, 32, prosecutors said.
"The victim was just trying to be a good big brother by defending his sister, and it cost him his life," said Assistant District Attorney Jason Campo, who prosecuted the case, in a statement. "The defendant has already had several second chances and continues to hurt people, so the jury agreed that he needed to be in prison for life."
The killing happened on Feb. 15, 2022, authorities said. The night before, Wilson and his girlfriend argued about him contacting another woman, prosecutors said. That argument escalated into a fight in which authorities said Wilson choked and beat his girlfriend.
During the fight, she pulled a handgun and fired a shot at him — but did not hit him —  to send him a message she wanted him out of her home, prosecutors said. She texted her brother to help her.
Nichols arrived at the apartment, and Wilson returned too, this time armed with an "AK-47-style assault rifle," authorities said. Wilson threatened her and Nichols, who managed to get Wilson to leave before the brother took his sister and her two daughters to his home for the night.
Around noon the next day, the woman, her daughters, Nichols and his three children returned to the apartment to change clothes.
While there, Wilson arrived — flanked by at least two other armed men. The woman pulled out her pistol, but Wilson took it away from her.
With a pistol in each hand, prosecutors said, he confronted Nichols, pistol-whipped him, then put the barrel of one of the guns to Nichols' chest and fired, killing him in front of his three kids, authorities said. Wilson and the men he was with then fled. Details about the two other men were not available on Saturday. The prosecutor's office did not immediately respond to an email seeking that information.
Wilson was arrested days later on an unrelated narcotics charge before he was charged with murder, police said.
In a statement, Harris County District Attorney Kim Ogg said domestic violence doesn't just affect the person being abused. It affects the family, too.
"All too often domestic violence escalates to murder, and this case shows that a family member can lose their life just trying to help someone else get out of an abusive relationship," she said.
Have a tip we should know? [email protected]