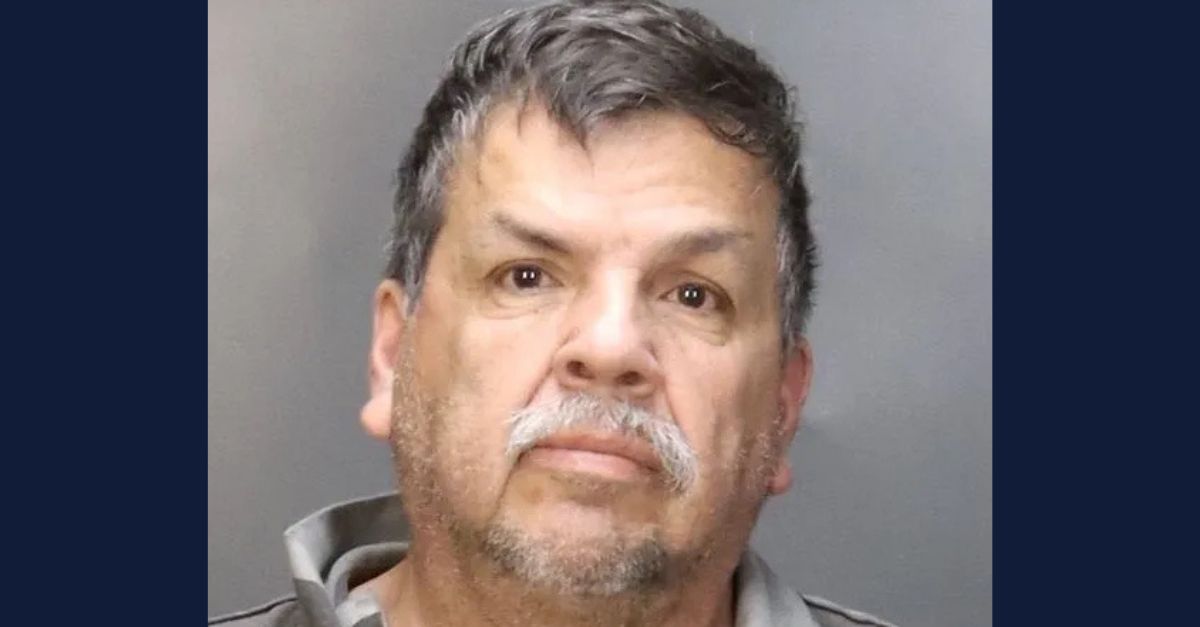 Anthony Paul AP Tristan (McLennan County Sheriff's Office)
A 59-year-old former softball coach in Texas will likely spend the rest of his life behind bars for sexually abusing a number of former players over several years.
54th State District Court Judge Susan Kelly ordered Anthony Paul "AP" Tristan on Thursday to serve a sentence of 150 years in a state correctional facility, authorities announced.
"Every day" of the 150-year sentence is "well deserved," McLennan County District Attorney Josh Tetens wrote in a Facebook post on Friday.
A jury deliberated for about 90 minutes before finding Tristan guilty on two counts of continuous sex trafficking of persons, according to a report from Waco, Texas, Fox affiliate KWKT. Judge Kelly then handed down 75-year prison sentences for each count, to be served consecutively, meaning one after the other.
In addition to his incarceration, Tristan must pay fines of $20,000.
"Mr. Tristan is who every parent fears, a true wolf in sheep's clothing," DA Tetens said in a statement to KWKT after the sentencing. "Mr. Tristan will now spend the rest of his life behind bars, providing some justice to these girls and protecting countless others. We thank all those who worked diligently to investigate and prosecute this case, but most importantly, we thank the victims for their courage to come forward."
The trial, which began on Monday, included testimony from five of Tristan's former players on the Waco Heat Baseball & Fastpitch Club, all of whom told the jury that between 2013 and 2017, they were children playing for Tristan when he groomed and then sexually abused them, the Waco Tribune-Herald reported.
The abuse typically took place during out-of-town softball tournaments that the parents could not make and required the team to stay in a hotel, according to the report. The victims, currently in their early 20s, reportedly testified that during the trips, Tristan would sleep in the same bed with them and give them massages that often started on their throwing shoulder or elbow before his hands migrated to their breasts and genitals.
The Tribune-Herald reported that one of the victims said she was just 15 when she woke up at about 3 a.m. to Tristan groping her genitals but said she was too "embarrassed and afraid" to do anything about the attack.
"I couldn't feel anything. I was stuck," the victim reportedly testified. "I couldn't say anything. I couldn't move."
The victim said Tristan sexually assaulted her multiple times from sophomore year through senior year when she quit playing softball for good because of the attacks.
While Tristan was formally charged with sexually abusing two victims, prosecutors said having the jury hear testimony from five different victims showed Tristan was a "serial sex offender" who needed to be put away for a long time, the Tribune-Herald reported.
The victims and their parents reportedly testified they trusted Tristan, implying he was a good softball coach who often bought his players gifts, such as equipment and clothing, and took team members on trips to Six Flags. However, in hindsight, it became clear that Tristan was grooming the victims to be sexually abused.
"AP Tristan used his talent as a softball coach to weave his way into the lives of countless children," McLennan County Assistant District Attorneys Liz Buice and Tara Avants said in a joint statement to KWKT. "He took advantage of the trust placed upon him by these innocent children and their parents, and his abuse went undetected for years. Today, the truth has come to light, and justice is served for many. We hope this verdict brings closure and healing to all his victims."
Tristan must serve at least 60 years of his sentence — which would make him 119 — before he is eligible for release on parole.
Tristan's defense attorney, Jason Darling, told the Tribune-Herald they plan to appeal the verdict and sentence.
Have a tip we should know? [email protected]