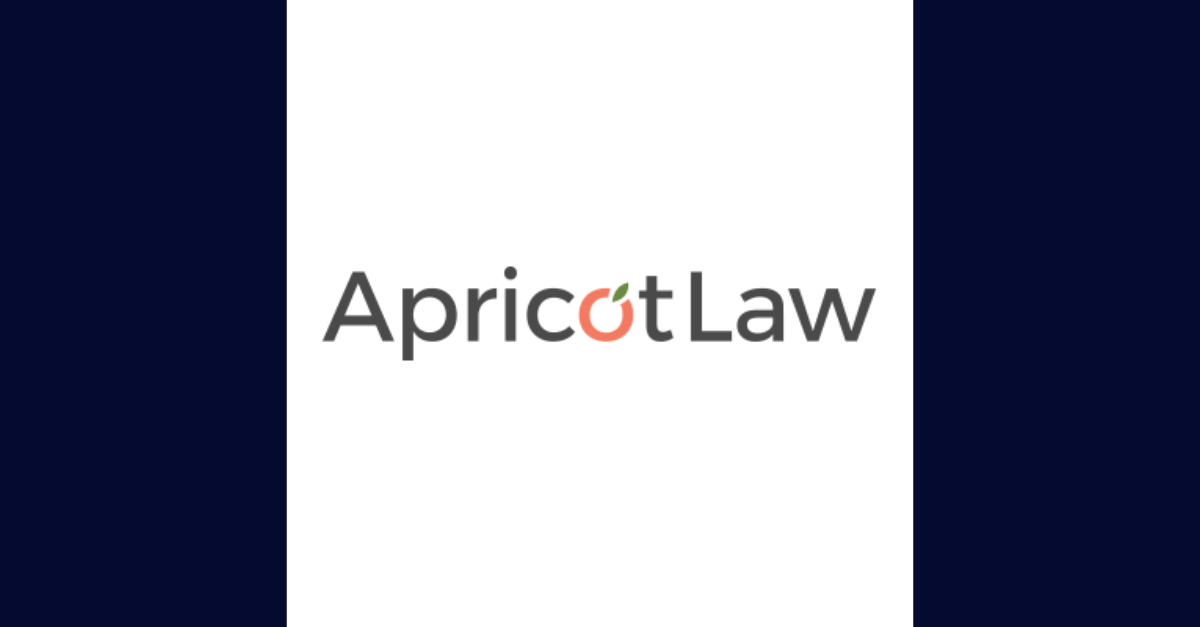 ApricotLaw
In today's fast-paced and fierce competition in the legal world, the importance of trust and a stellar image cannot be overstated. ApricotLaw's rise to success rises as a beacon of hope, offering a unique approach that goes beyond the norm. Departing from the common obsession with rankings and clicks, ApricotLaw's philosophy centers on strengthening the very foundation on which legal excellence is built.
Kellen Bachman, the key figure guiding ApricotLaw, underlines, "Our approach is different than everyone else's. We're a trusted partner and resource – we've been trusted by hundreds of law firms."
What makes ApricotLaw unique, then?
For starters, ApricotLaw's methods aren't just guesses; they've been carefully built through data-driven precision and supported by actual proof. Each step is a planned dance toward established goals, a straight line driven by an unstoppable quest for success.
Also, the heart of ApricotLaw's success lives within its people. From the CEO's strategic expertise to the creative minds' imaginative ability, ApricotLaw is a united force, a driving force of growth for law firms nationwide.
Establishing an Impressive Online Presence for law firms
ApricotLaw's journey to success wasn't without hurdles especially if it is about building something from scratch. However, ApricotLaw made everything happen with the use of the expertise to make new and growing law firms succeed.
ApricotLaw can make new law firms establish an online presence, growth in client management, and brand recognition, virtually from the ground up, just like what it did to a new law firm, Kohan and Bablove. Imagine the creation of a legal business from seemingly nothing, guiding it towards a digital presence—an effort that shows constant resilience.
Aside from that, ApricotLaw made the same success to a law firm David Smith at Chicago Trusted Attorneys. Because of ApricotLaw's skilled web design and SEO abilities, the law firm improved its legal practice and online visibility, which also made it ahead of its competitors. As a result, there is growth in website traffic and an increase in client inquiries.
ApricotLaw will not leave anyone hanging. When a partner leaves or passes away, they will be guided through the rebranding process. When it comes to rebranding, which can result in a new identity and enhance market presence, ApricotLaw can also do it for law firms. One successful example they have given regarding this is Lane Brown, LLC, a personal injury firm located in Chicago, USA.
Making law firms top both in local and organic ranking results
Check out how ApricotLaw did it.
ApricotLaw successfully promoted Pazner Law, a Detroit-based personal injury firm, to the top search results for "Detroit Car Accident Lawyer" and "Detroit Personal Injury Lawyer" within six months, enhancing the firm's online visibility and establishing its authority in the field.
Next up, ApricotLaw helped Hendrick Crowell establish a successful criminal defense and personal injury firm in Sacramento, CA, resulting in over 400 monthly leads through its website and local SEO rankings, showcasing its expertise in driving growth and position in the legal industry.
Lopez and Humphries, based in Central Florida, received expert guidance that led them to secure top positions in both organic search and local map pack rankings. Partnering with ApricotLaw led to an unexpected increase in new cases annually, showcasing their ability to drive significant growth and success in the legal domain.
In the case of a newly established criminal defense law firm, Chicago Trusted Attorneys, located in Chicago, IL, their growth has been substantial. Dave's annual hiring of new attorneys demonstrates the firm's expansion, often beyond state borders. ApricotLaw's role in driving this success demonstrates its proficiency in fostering growth and advancement within the legal industry.
Last but not least, Rob Greenstein, based in NYC, has seen remarkable growth in his practice. Currently, he receives an impressive influx of 600 phone calls per month. Its success is attributed to its consistent top ranking in local and organic search results, its record-breaking pace of signing new cases each year, and its ability to elevate legal practices.
ApricotLaw continues to help law firms expand through SEO
The future of ApricotLaw is a blank canvas filled with possibilities. By expanding law firms, putting them on the path to success, and generating more revenue, ApricotLaw aimed to maintain the lead in the field of legal marketing.
ApricotLaw aims to have its law firm clients stay ahead of their competitors by utilizing AI and automation, making them the preferred choice for their ideal clients.
ApricotLaw wanted to stand as the shining guiding torch in every law firm's exciting journey of success with these two core ideals:
One, "We don't check boxes. Things change constantly. Agility is key."
Two, "This is a process, not a destination. We keep a pulse on the algorithm to keep you ahead of the curve."
ApricotLaw's success story is a testament to transformation, trust, and an unshakable commitment to pushing law firms to new heights, with their success histories spreading across the legal domain.
See your law firm's limitless potential alongside ApricotLaw!
Address: 7 Skyline Dr., Suite 350, Hawthorne, NY 10532
Hours: Monday to Friday, 8 am to 9 pm
Phone: 212-202-3214
Members of the editorial and news staff of Law&Crime were not involved in the creation of this content.
Have a tip we should know? [email protected]