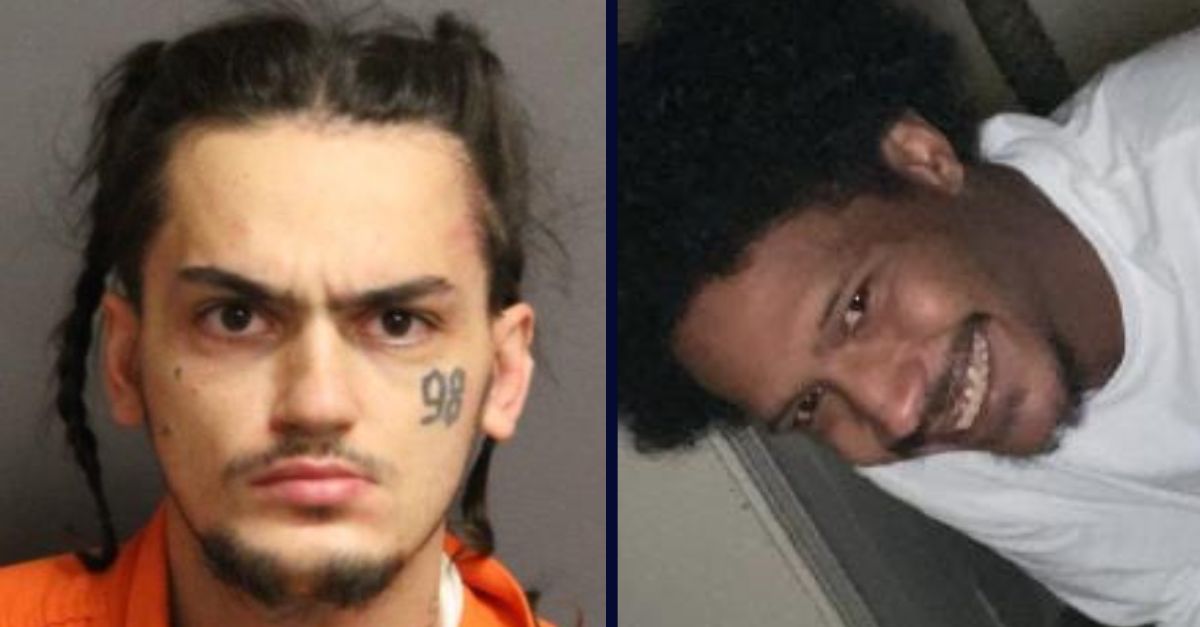 Colton Shaffer, left, is facing a second-degree murder charge after police found Neko Rayton, who was found in a bathtub suffering from gunshot and stab wounds, police in Utica, New York, said. (Shaffer: Oneida County Jail; Rayton: Utica Police Department)
A person in Utica, New York, called 911 on Saturday after seeing what appeared to be blood leaking from the apartment ceiling.
Officers responded to the apartment and discovered it was, in fact, blood dripping from the ceiling to the floor, the Utica Police Department said in a press release. The officers went upstairs to the apartment above to conduct a welfare check on the people inside. They knocked and announced themselves and a man came out "covered in blood," police said. He immediately locked the door behind him and he was taken into custody as officers investigated further.
When cops entered the apartment, they saw a "large pool of blood, and what appeared to be an area where something had been dragged throughout the apartment," the press release said. Police then found a deceased man in the bathtub.
The Major Crimes Unit and the Crime Scene Unit were called to investigate. The victim, identified as Neko Rayton, was "shot several times, stabbed multiple times, and suffered other injuries during the incident," according to police.
More on Law&Crime: 'I just killed somebody:' Cops find decapitated body with 'intestines extruding' in living room, head in bathtub, reports say
The man who cops found covered in blood was identified as 25-year-old Colton Shaffer. According to a criminal complaint reviewed by Law&Crime, Shaffer shot Rayton twice in the head and then stabbed him in the torso, face and neck with a knife. The killing happened sometime between about 3 p.m. and 7:30 p.m., the affidavit said.
Shaffer is facing charges of second-degree murder and two counts of criminal possession of a weapon. Additional charges could be forthcoming. He was taken to the Oneida County Jail. A spokesperson for Utica police said Shaffer declined to speak to investigators so they are unsure on a motive at this point. Shaffer and Rayton were "associates."
According to the New York Department of Corrections, Shaffer spent just over a year in prison for burglary before he was released in September 2022. He spent a year on probation and has since been discharged, records show.
Have a tip we should know? [email protected]