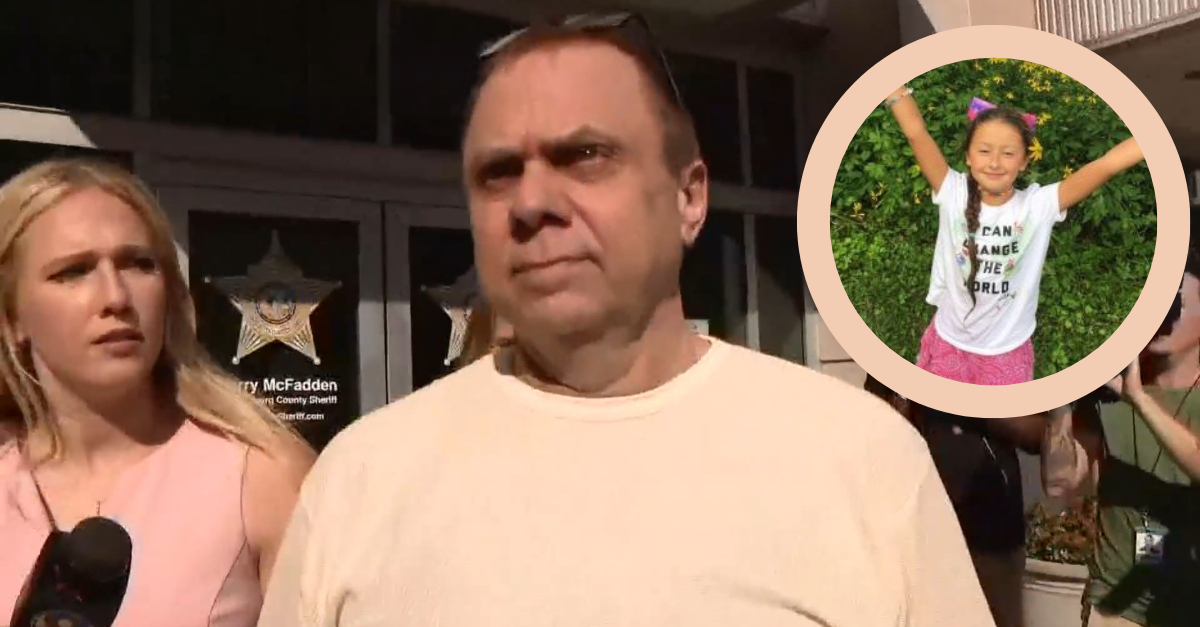 Christopher James Palmiter leaves jail after posting bond. Police said he failed to report his stepdaughter, Madalina Cojocari, missing. (Screenshot: WCNC; image of Madalina: Cornelius Police Department)
A North Carolina man bonded out of jail after months behind bars, but he said absolutely nothing to reporters who surrounded him and asked what happened to his missing stepdaughter, Madalina Cojocari.
No one faces charges in the child's disappearance. The stepfather, Christopher James Paltmiter, 61, and the biological mother, Diana Cojocari, 38, are accused of failing to report Madalina missing.
The child, who turned 12 on April 11, was last seen late last year, with investigators saying that her last confirmed whereabouts was stepping off the school bus on Nov. 21, 2022.
When she did not go to class for days, the school resource officer and the guidance counselor visited the family home on Dec. 12 to check on her, according to court documents. No answer.
They managed to get Diana Cojocari to arrive at the school for a meeting on Dec. 15 — but it was under the expectation that Madalina join her too. She did not bring her daughter.
Defendant Cojocari allegedly claimed she last saw her daughter the night of Nov. 23. Her husband, Palmiter, had argued with defendant Cojocari and the following morning, he drove to his family's home in Michigan to recover some items.
Diana Cojocari checked on her daughter, but the girl was not in her room, she said in documents.
She allegedly said she waited until Nov. 26, when Palmiter returned home, before asking if he knew Madalina's whereabouts. According to documents, he claimed not to know, and he asked her the same question in return.
Asked by investigators why she waited so long to report Madalina missing, Diana Cojocari allegedly said she worried about starting a "conflict" between her and her husband.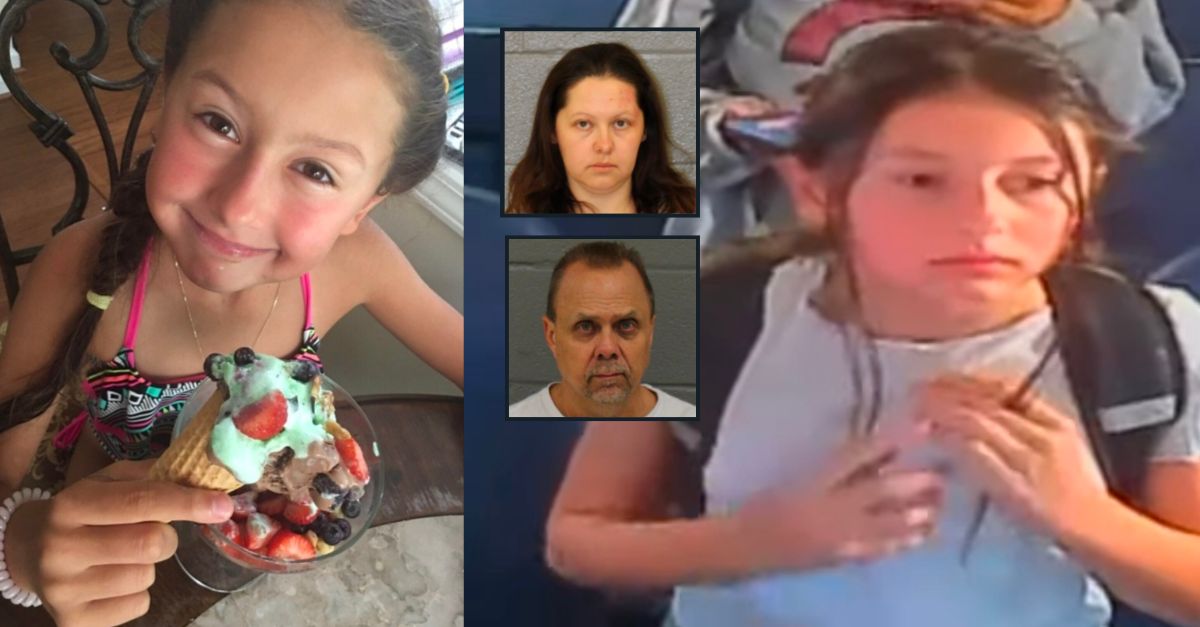 Madalina Cojocari is seen in images provided by the FBI (left) and the Cornelius (N.C.) Police Department. Inset: Diana Cojocari and Christopher Palmiter (via Mecklenburg County (N.C.)).
Mother and stepfather went to jail on Dec. 17. Cops in the Cornelius police called them out just days later.
"This is a serious case of a child whose parents clearly are not telling us everything they know," Capt. Jennifer Thompson said in a statement.
Neither Palmiter, whose bond had been dropped from $200,000 to $25,000, nor defendant Cojocari, who remains locked up, publicly released any indication of Madalina's whereabouts.
The stepfather, who pleaded not guilty in his criminal case on Friday, reportedly said nothing to WCNC Charlotte reporter Lexi Wilson when she asked, "Where is Madalina?"
More Law&Crime coverage: Documents reveal horrifying details about how Harmony Montgomery's father allegedly murdered her, moved her corpse around for months
Search warrant documents convey what family allegedly said about Madalina during her disappearance.
For example, Diana Cojocari texted about being in her "presence." Surveillance footage possibly also showed the child with a distant relative, Octavian Cebanu.
"The man in the surveillance images was physically consistent in appearance to Octavian Cebanu, the only blood relative known to live in the United States," authorities said. "The young female in the surveillance images was physically consistent with the missing child, Madalina Cojocari."
But that distant relative allegedly told investigators that Diana Cojocari and her mother asked him if he would help with "smuggling" Cojocari and Madalina from the home.  He "stated that she told him she was in a bad relationship with co-defendant Christopher Palmiter and wanted a divorce," documents said.
Then there were the matter of jail house phone calls. Speaking to his brother and sister-in-law, Palmiter allegedly said his wife "had a lot of cash with her and he did not know where it came from."
In another call, Diana Cojocari and her mother, Rodica, discussed "a bag with money, withdrawing cash, and a theory that Chris gave the girl away for money."
Rodica publicly made the trafficking allegation in an interview with WCNC in a Friday report.
"Lately, he would use narcotics to make them sleep, both Madalina and Diana" she said. "He used these narcotics in their juice. Diana and Madalina drank it, and he took Madalina out of the bedroom and gave her over to traffickers. I don't know to whom."
Have a tip we should know? [email protected]