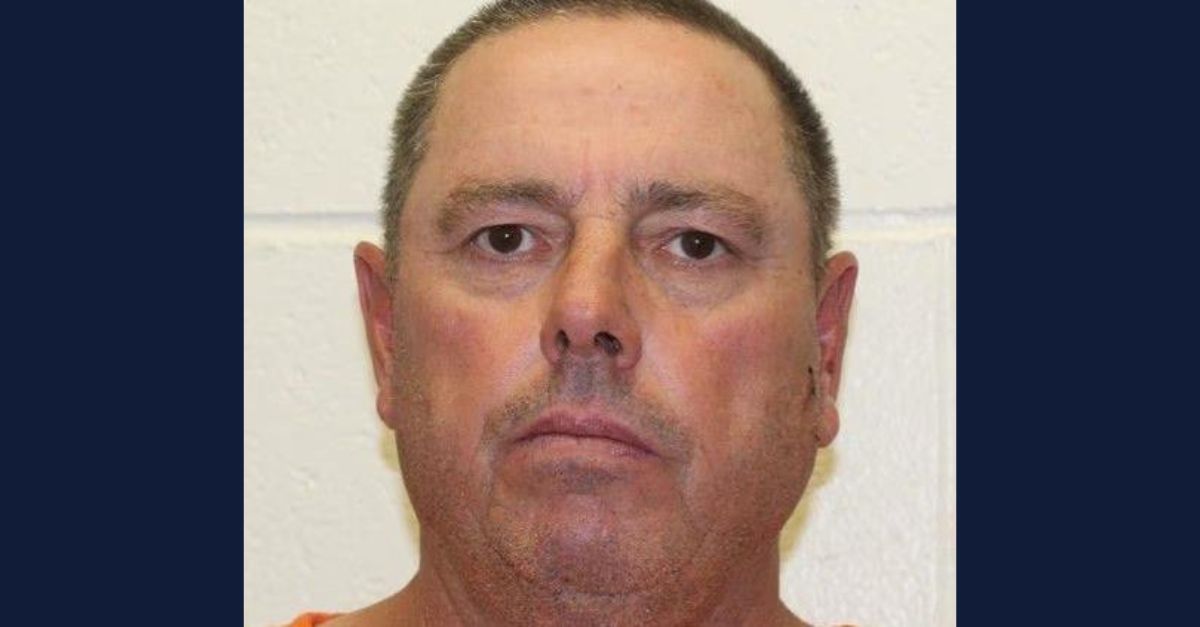 Billy Carl Sherrod (Hockley County Sheriff's Office)
A 55-year-old man in Texas was arrested this week for allegedly torturing two dogs, killing one and causing "unjustifiable pain or suffering" to the other when he tethered the animals to the back of his car and drove away. Billy Carl Sherrod was taken into custody on Monday and charged with two counts of cruelty to non-livestock animals — killing, poisoning, or causing serious bodily injury over the alleged attack, authorities announced.
According to a press release from the Hockley County Sheriff's Office, deputies on the afternoon of Sunday, Aug. 6 responded to a call about a potential case of animal cruelty involving two dogs at an area located in the 400 block of East Ellwood Boulevard, which is about 25 miles northwest of Lubbock. Upon arriving at the scene, first responders located the caller and based on the information provided, opened an investigation into "suspected criminal offenses."
Detectives say that a preliminary investigation initially uncovered evidence indicating that the complaint stemmed from an adult male suspect driving his car "with a dog tethered to the rear of his vehicle." However, investigators said they quickly learned that when the alleged incident began, the suspect had two dogs tethered to the vehicle. Several witnesses to the alleged event provided statements to deputies and they were able to identify Sherrod as the primary suspect in the investigation.
As the investigation into the alleged animal cruelty complaint was going on, another call came in to the sheriff's dispatch center regarding another disturbance. The caller said there was an altercation between two men and a third male subject. Investigators soon determined that the altercation was directly related to their ongoing animal cruelty investigation. Based on the information gathered at the scene, the matter was referred to the HCSO's Criminal Investigations Division.
Investigators in the case on Monday, Aug. 7 said they developed probable cause that Sherrod allegedly "intentionally, knowingly, or recklessly caused the death of an animal without consent of the owner, and tortured an animal in an act that caused undue and unjustifiable pain or suffering."
Arrest warrants were issued for Sherrod on two counts of felony cruelty to non-livestock animals. He was taken into custody without incident later that day and booked into the Hockley County Detention Center. He was released from detention on Tuesday after he posted a bond of $10,000, jail records show.
"We are grateful for the cooperation with members of the Anton community in reporting such offenses, and for our personnel in efficiently bringing the case to a resolution," the sheriff's office said in a statement. "All cases will be referred to the appropriate prosecutor for filing of any, and all, criminal offenses related to the incident."
It's unclear if Sherrod owned the animals in question. Law&Crime has reached out to the Hockley County Sheriff's Office for clarification.
Have a tip we should know? [email protected]