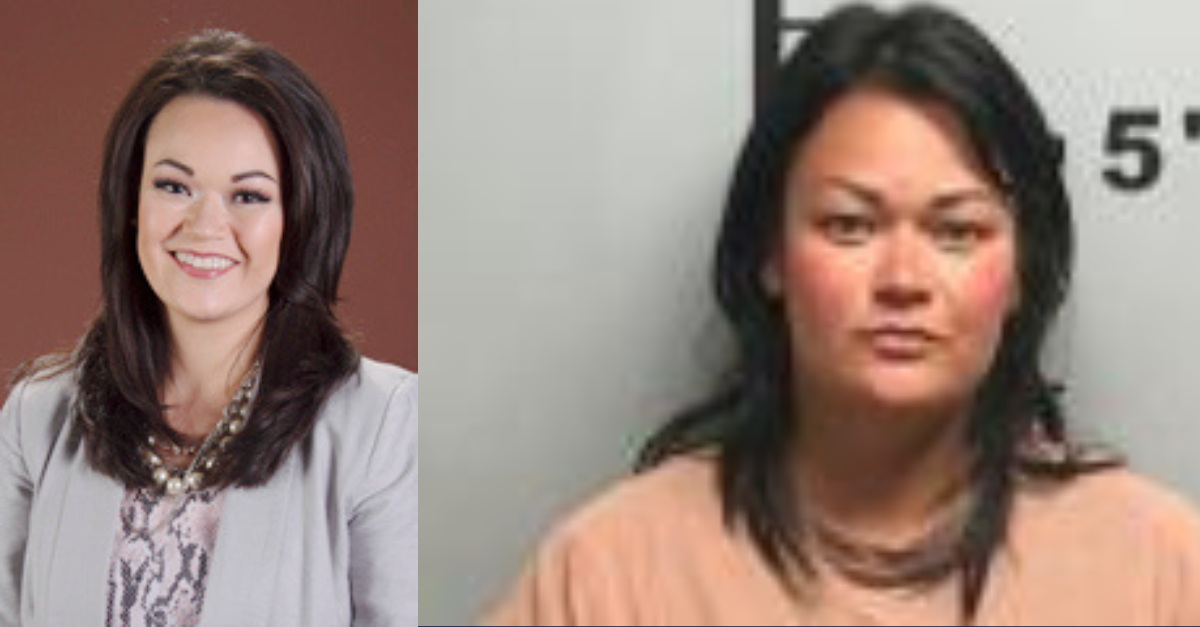 Stephanie Gueck Neipling sexually assaulted a juvenile, police said. (Image on left via the University of Arkansas; mugshot on right via Benton County Sheriff's Office)
A former University of Arkansas employee has pleaded guilty months after cops arrested her for sexually abusing a boy.
Stephanie Gueck Neipling, 42, has already served her jail time. Her time-served credit outweighed her 116-day sentence, according to KNWA. She must serve six years of probation and register as a sex offender.
Her husband filed for divorce, and the school fired her soon after her July 13 arrest.
Cops in Rogers, Arkansas, said the victim called them on a hotline, telling them Neipling sexually abused him a few days earlier.
Then it happened again.
"[Redacted] stated later on that evening Stephanie had sent him a message via Snapchat stating that he could come next door to her friend's apartment because she was there alone," authorities said. He went over, and another sexual abuse encounter happened, he told investigators in the affidavit.
On July 9, Neipling allegedly sent the victim nude photos of herself and wrote sexual messages to him. She asked him about his experience the night before, authorities said.
Neipling initially denied the allegations but eventually confessed to "sexual intercourse" with the minor, authorities said.
She allegedly said they had an encounter in her friend's apartment. The juvenile is said to have left the apartment after that. Later, the friend left the apartment, and the juvenile returned. Neipling and the victim had more illicit sexual activity, authorities said.
"Stephanie admitted to later sending [redacted] nude photos of her breast," they said.
Neipling used to work as the associate director of external relations for the Don Tyson Center for Agricultural Sciences at the University of Arkansas. The school has scrubbed her profile page from the website.
Have a tip we should know? [email protected]