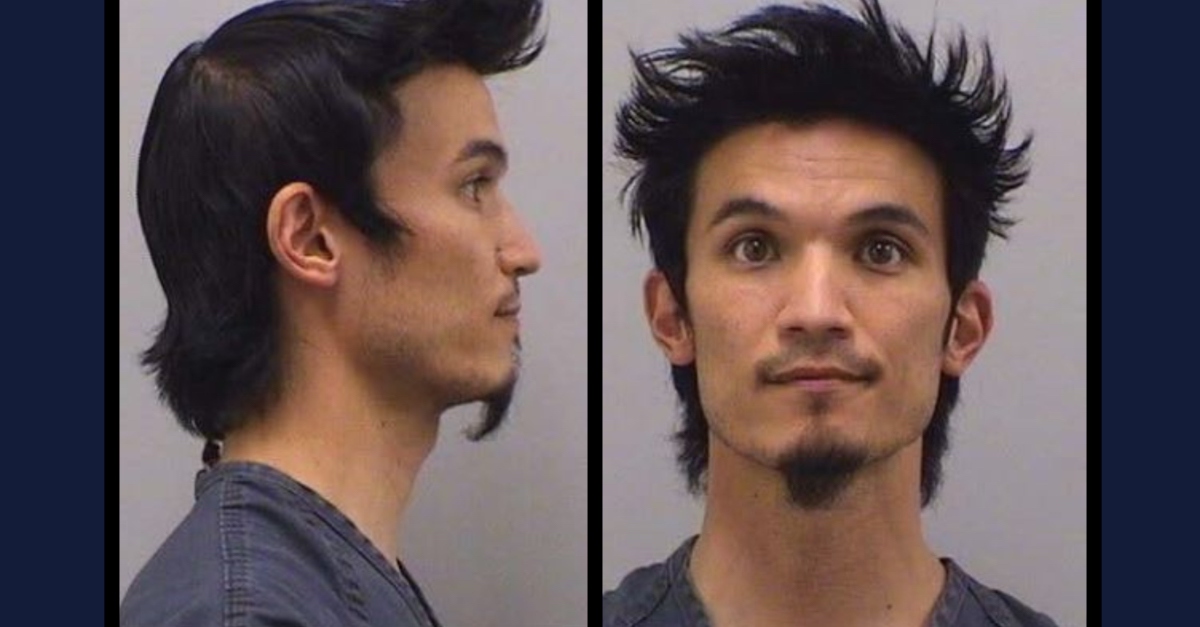 Erik Chen (Castle Rock (Colo.) Police Department)
A former taekwondo instructor and camp leader in Colorado who secretly recorded children changing clothes has been sentenced to 50 years in prison, prosecutors said.
Erik Chen, 32, learned his fate on Friday after he pleaded guilty in March to three counts of sexual exploitation of a child. When he's released from prison, Chen will be required to register as a sex offender, prosecutors said.
"What he did is absolutely despicable," Han Won Lee, who has run martial arts centers in the area for nearly 30 years, told Fox News Digital about his former employee of about a decade. "I tried to do best for the community, tried to teach the kids, and then something like this happened."
Senior Deputy District Attorney Zoe Laird of Colorado's 18th Judicial District said in a news release the defendant preyed on innocent, young children who trusted him as a camp leader.
"I hope this sentence provides some sense of closure for his victims and, at a minimum, it ensures the defendant won't be able to victimize and exploit other children in our community while he serves his sentence in prison," Laird said.
District Attorney John Kellner said the victims were brave for speaking up and telling a trusted adult about what happened.
"By coming forward, these young girls likely saved many others from being victimized by this defendant," Kellner said. "Our families should feel safer knowing he will no longer be around our children for a very long time."
Authorities said they pressed charges, including sexual exploitation of a child, after several allegations surfaced. In February 2021, a father told Aurora police officers about his daughters having an encounter with Chen at the Lone Tree Recreation Center. The girls said they stopped swimming when Chen told them they could use the unisex changing room he just left. Chen allegedly told them the other changing rooms were occupied.
The girls used the room he suggested, but he left his backpack in there, with his phone in an outside mesh pocket, authorities said. The device allegedly made a notification sound. One of the girls picked it up and learned it was recording, police said.
She ended the recording but saw three videos, each about five minutes long, cops reportedly said. These featured thumbnails, including her in her swimsuit, cops reportedly said.
The girls left the room, Chen got his backpack from the room, and one of them asked him later if she could use his phone to call her parents, officers said. He allegedly refused.
Cops said they could not find footage of this incident, but officers have argued that they have probable cause to believe it happened.
Later, on June 2, 2021, a therapist told Castle Rock police about a young female patient telling her about two allegations. Going in chronological order, the girl said she was in a changing room in the summer of 2020 when she saw Chen's bag inside and his phone hanging out of a pocket. She felt uncomfortable with it pointed at her, officers said. Going to turn it around, she learned it was recording.
The girl reportedly said she did not come forward immediately because she trusted Chen and had known him for a long time. Ultimately, she "sort of forgot" about it until she later spoke with a boy. This boy said he did not like Chen because his girlfriend discovered Chen's phone recording her in a changing room.
Authorities said they executed a search warrant in August 2021 for Chen's electronic devices at his home. About 100,000 files of child sexual abuse materials were there, cops reportedly said in their affidavit.
About 90% allegedly showed young girls. Most were allegedly downloaded, but officers said they found eight files apparently produced by Chen that allegedly showed kids changing their clothes at recreation centers. Three videos were from the Central Recreation Center in Aurora, officers said. Four videos are believed to have been recorded at the Castle Rock Recreation Center. One was from the Del Mar Pool in Aurora, cops said.
Police said Chen worked for Lifetime Fitness in Centennial and was assigned to run that organization's kids camp. He had previously been arrested on misdemeanor charges for allegedly hitting a child in the face multiple times and received a deferred sentence, according to police.
Law&Crime's Alberto Luperon contributed to this report.
Have a tip we should know? [email protected]