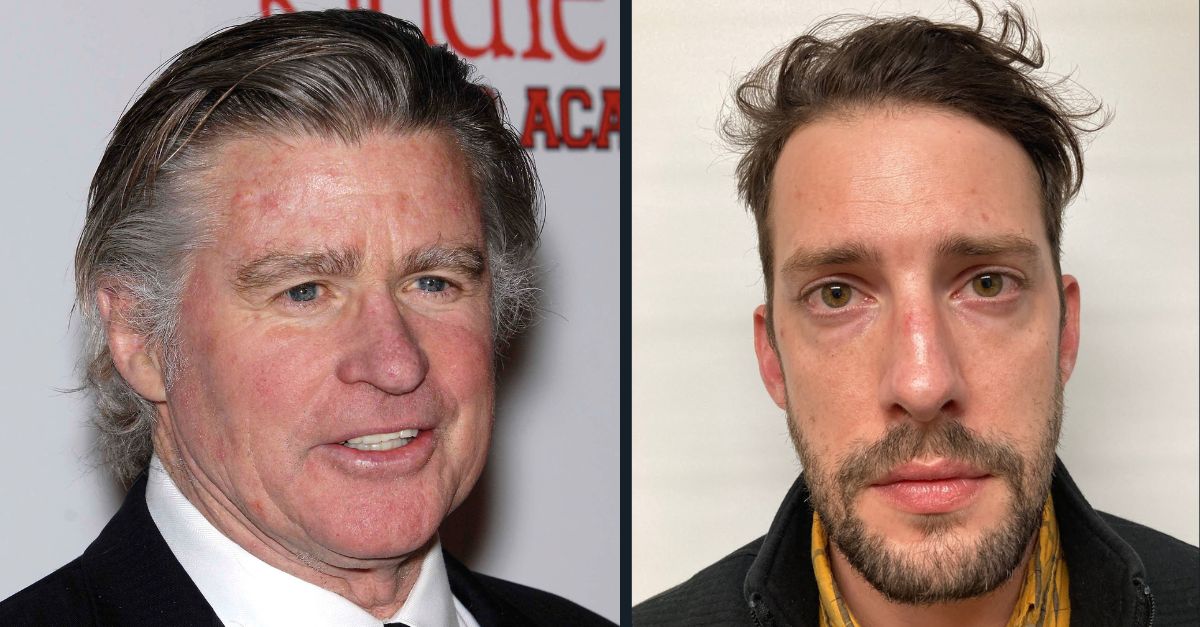 Treat Williams (left, AP photo by: zz/Michael Germana/STAR MAX/IPx 2012) Ryan Koss (right; photo Vermont State Police)
Vermont State Police revealed on Tuesday that Ryan Koss, 35, has been charged in the motorcycle crash that killed actor Treat Williams this June.
Koss, a Vermont resident, was cited with a single charge of "grossly negligent operation with death," according to authorities. Williams died on June 12.
In new details amassed from an ongoing police investigation into the crash, police said Koss was in his 2008 Honda Element SUV when he attempted to turn left from a parking lot in Vermont onto Route 30. Koss used his signal to indicate the maneuver but proceeded to turn into the path of an oncoming Williams. Williams was riding a 1986 Honda VT700c motorcycle. Police said Williams was unable to avoid Koss and the men collided.
The 71-year-old actor was hurled from his bike to the pavement. Though he was wearing a helmet, Williams suffered fatal injuries from severe trauma and blood loss after the crash. He was airlifted to a hospital in Albany, New York, where he was pronounced dead.
Koss met with law enforcement in Vermont voluntarily Tuesday night, and he was charged, processed and released. He will next appear in court on Sept. 25.
Vermont State Police said investigators have not yet determined the "at-fault operator" in the collision but will continue to collect forensic data with the help of photographs, drone footage and other materials collected from the crash site.
A representative for Koss could not immediately be reached for comment.
Williams began his acting career in the 1970s and rose to prominence with a role in "Hair" and later in the television show "Everwood." An Emmy and Golden Globe nominee, Williams is survived by his wife Pam Van Sant and two children.
According to a Forbes report released this April, the National Safety Council reported that most motorcycle accidents do not occur on major interstates or highways — those accidents actually make up just 8% of recorded incidents. Motorcycle deaths, however, still account for 14% of all traffic deaths. Incidentally, Vermont's neighboring state of New Hampshire is listed as the most dangerous location for motorcyclists in the United States.
Have a tip we should know? [email protected]