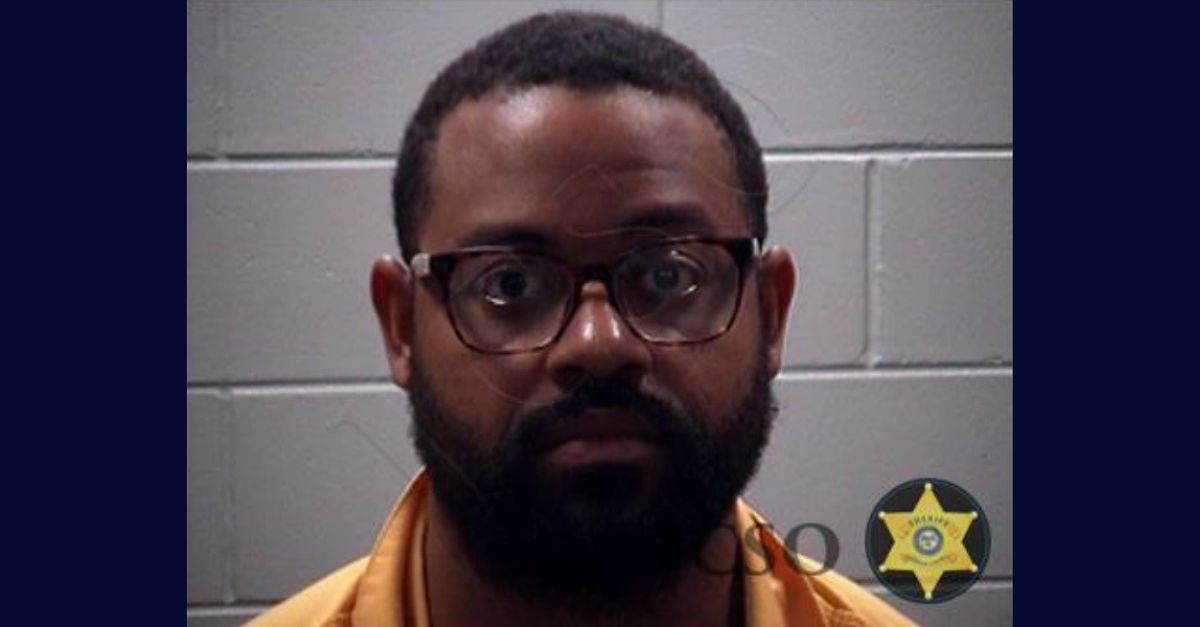 Isaiah Thomas Hayes booking photo courtesy of Jackson County (Miss.) Sheriff's Department
Former school security guard Isaiah Thomas Hayes, who once aspired to be mayor of a small city in Mississippi, has been arrested for a trio of sexual battery charges after police say he victimized a 17-year-old for months.
Hayes, 38, was arrested on Nov. 8 and according to a statement from the Jackson County Sheriff's Department shared on Facebook, he was charged with three counts of sexual battery plus one count of enticing a child for sexual purposes. Officers said the alleged crimes "occurred off campus from August of this year until the end of October."
According to the Sun Herald, Hayes, who worked as a school resources officer for the Moss Point School District in Mississippi until his recent termination, previously served as vice president of the district's board of trustees.
In 2017, Hayes also ran for mayor of Moss Point — he lost — and in 2021, he ran for an alderman at large position in the city. Aldermen typically have a role in creating, amending and approving municipal laws.
The Moss Point School District provided a statement to Law&Crime on Monday confirming that an ongoing investigation is still pending and that the district is cooperating with local police.
"Under no circumstances does the Moss Point School District condone or tolerate employees engaging in criminal conduct with students. Should information be presented to the MPSD's administration that such inappropriate behavior may be taking place, the district immediately investigates and handles each situation," wrote  communications director Ja'Leasa Bolden. "It would not be appropriate for the Moss Point School District to comment further at this time because of the ongoing nature of the criminal investigation; however, we will continue to monitor this matter and take appropriate action based on the outcome of the investigation. We are praying for all families involved."
Local affiliate WLOX  reported that Hayes was granted $30,000 bond per sexual battery charge and appeared in court just one day after his arrest.
An attorney for Hayes could not immediately be reached for comment Monday.
This is not the first time Moss Point staff have made headlines. In April 2017, a jury found Moss Point High School campus police officer Kevin Williams guilty of sexual battery as well as touching of a child for sexual purposes, according to state court records. Williams' victim was a sophomore at the high school when the battery took place in 2009; she claimed Williams forcibly touched her breasts and buttocks and that he once paid her $200 for sex. Williams was sentenced to serve 20 years, concurrently, the Sun Herald reported in 2017.
Have a tip we should know? [email protected]