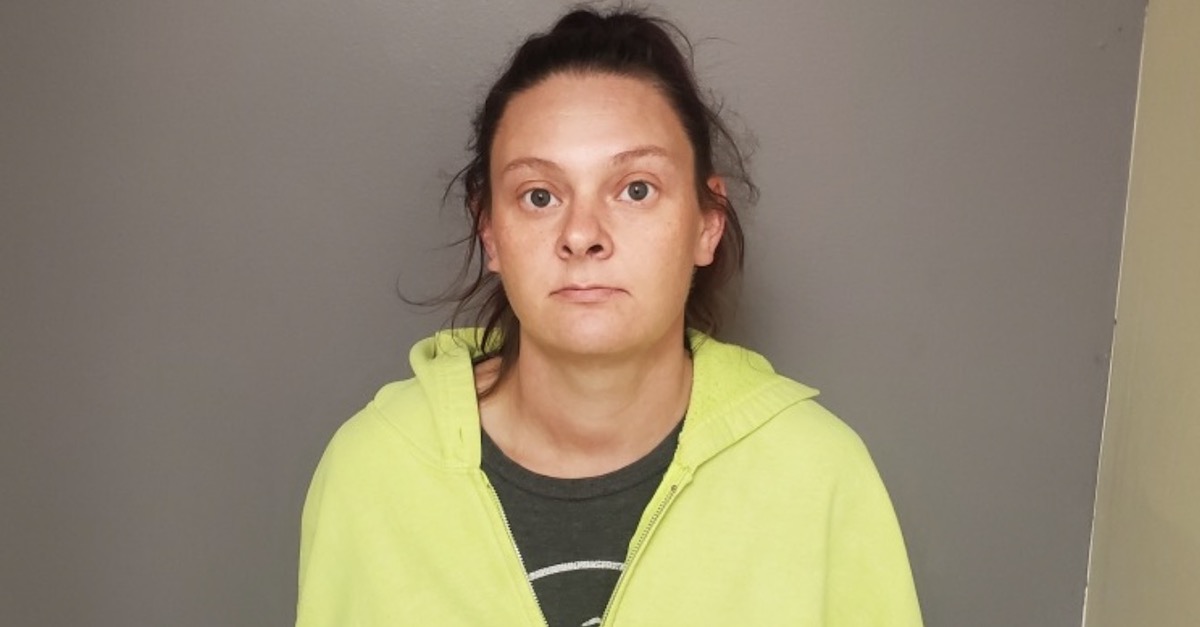 Cindy Nicole Crow (Decatur Police Department)
A 36-year-old woman in Alabama who had recently given birth was arrested this week after she allegedly put her dead newborn in a trash bag and tossed it in the dumpster behind a convenient store. Cindy Nicole Crow was taken into custody on Wednesday and charged with one count of abuse of a corpse in connection with her infant daughter's death, records reviewed by Law&Crime show.
According to a press release form the Decatur Police Department, an individual on Monday, Oct. 16, contacted the department and requested that officers perform a wellness check on Crow, saying the 36-year-old had just recently given birth. Decatur is located about 85 miles north of Birmingham, Alabama.
Shortly after the case began, control of the investigation was assumed by the department's Criminal Investigation Division (CID) "due to the concerning information initially received."
"As the investigation progressed, evidence was obtained that confirmed Crow had been pregnant as early as February 2023 and had recently given birth," police wrote in the release. "However, her newborn baby was unaccounted for."
As CID detectives continued investigating the case, someone contacted the department and told police there was a dumpster that "needed to be searched" behind the Wally World Mini Mart located in the 2500 block of Point Mallard Drive SE in Decatur.
"Upon investigators' arrival and search of the inside of the dumpster, they located a trash bag containing the deceased body of a newborn baby girl, stuffed in the bottom of the dumpster under several other large bags of trash," the release states. "The body was transported to the Alabama Department of Forensic Science for an autopsy."
The newborn's name has not been released and authorities have not speculated as to the little girl's cause of death.
Due to the information and evidence gathered in the course of the investigation, police on Wednesday obtained a felony warrant for Crow's arrest on the abuse of a corpse charge, which is a Class C felony punishable by up to 10 years in prison. Authorities "immediately" located Crow at her home in Decatur and took her into custody without incident. She was transported to the Morgan County Jail on Wednesday afternoon where she was booked and is currently being held in lieu of a $200,000 bond, jail records show.
Police emphasized that the investigation into Crow and her child's death is ongoing and said that "additional criminal charges are likely forthcoming as more evidence is obtained, including but not limited to, final results from the autopsy conducted by the Alabama Department of Forensic Science."
It was not immediately clear if Crow had retained a defense attorney as of Thursday morning.
Have a tip we should know? [email protected]