Singer Noah Cyrus stole the show and polarized fans when she appeared on stage in a very racy bodysuit outfit at the CMT Awards.
The 20-year-old brunette beauty rocked white thigh-high boots, shimmery long white gloves, and a sheer bodysuit with sparkly jewels shaped like a bikini to cover her private parts. Her jet-black hair trailed down her body, reaching the top of her thigh. She accessorized with a shimmery cowgirl hat and layered necklaces.
She broke away from her pop roots to perform "This Is Us" alongside Jimmie Allen. The duo performed at Bicentennial Capitol Mall State Park in Nashville. All of the performances took place at outdoor venues around Tennessee. While Cyrus and Allen's performance was a can't-miss, fans and viewers seemed more focused on the young artist's risqué ensemble.
However, many CMT Awards viewers were left unimpressed by the outfit.
"Sorry but outfit you wore on cmt was not appropriate. Disappointed that CMT allowed it. Maybe she was confused of being Cher. Just saying," one viewer wrote.
Another added, "Really confused by the Jimmie Allen and Noah Cyrus performance on the CMT awards last night! First of all, she is NOT country! And how was what she was wearing ok?!?!!"
Someone else said, "Tonight my dad and I found true millennial/boomer middle ground in discussing whether or not Noah Cyrus's CMT Awards Performance outfit was appropriate for the time.. And when I say we 'found middle ground,' I mean, we both decided…we didn't know."
"Somebody tell Noah Cyrus to go change outfits. This is CMT.. we don't roll like that," another user added.
One angry viewer said, "Seems Noah Cyrus didn't get the memo that CMT Awards are not equivalent to the Victoria's Secret Fashion show. I cannot fathom how incredibly distasteful & abhorrent her 'costume' was. Praying to God above that she's forbidden to perform among CMT artists ever again."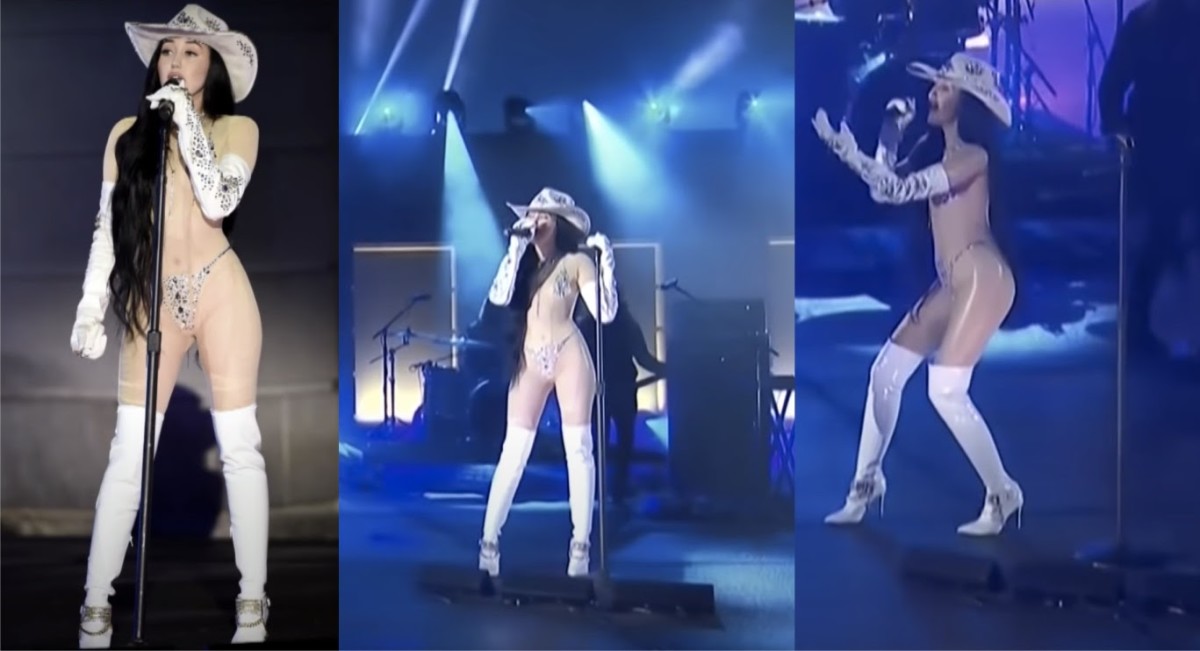 "That was just embarrassing to watch and the outfit has no place in country music," someone else added.
Many others said the CMT Awards had lost loyal fans for allowing Noah to perform in the outfit.
However, Noah's fans loved the outfit with one user writing, "That outfit is gorgeous. Don't let anyone tell you otherwise."
"Flawless as always," another said, while someone else said, "You're a queen I hope you know that."
Watch the video below for more details: