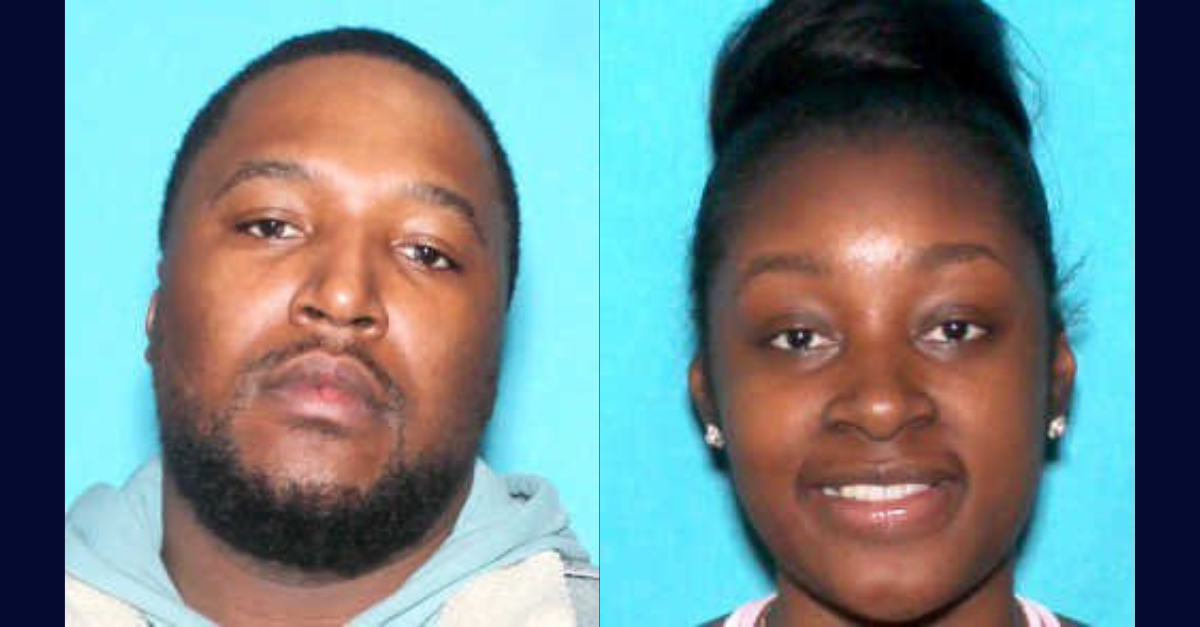 Jamere Miller, left, kidnapped his ex-girlfriend Patrice Layota Wilson, according to cops. Wilson was later found shot to death. (Images: Detroit Police Department)
A 36-year-old man in Michigan who donned a disguise to abduct his girlfriend outside the hospital where she worked as a nurse before killing her because she'd told him she wanted to end their relationship will spend more than three decades behind bars.
Wayne County Judge Kevin Cox on Tuesday ordered Jamere Miller to serve a sentence of 35 to 60 years in a state correctional facility for the kidnapping and killing of 29-year-old Patrice Wilson, court records reviewed by Law&Crime show.
Miller reached a deal with the Wayne County Prosecutor's Office last month and pleaded guilty to one count of second-degree murder. In exchange for agreeing to plead to Wilson's slaying, prosecutors dropped multiple other charges, including first-degree murder, felony murder, robbery, and firearms offenses.
The Detroit Police Department previously said Wilson had finished an overnight nursing shift at Detroit Receiving Hospital early on May 13 and was entering her car when an armed Miller — seen "wearing a blonde wig" and a hat and glasses — abducted her. Miller got into the car with her and forced her into the passenger seat.
Her body was found in the trunk of her car. She had been shot to death.
Judge Cox said Miller's actions amounted to the "senseless, violent killing" of someone beloved by her family and friends, The Detroit News reported.
"You have obviously stolen the life of someone that was very, very precious to all who knew her," Judge Cox said during Tuesday's sentencing hearing. "You have earned the right to be sentenced to the Department of Corrections for dozens of years."
Prosecutors were no kinder to Miller, reportedly telling the court that he went to the hospital that night with "a purpose" — to "stalk Patrice and ambush her."
Wilson's grandmother, Pamela Golston, also addressed the court, speaking directly to Miller, Detroit Fox affiliate WJBK reported.
"I am so angry for what you have caused for my family," she said. "What kind of person are you? Where do you come from? Who can even support you right now? The hurt that you have caused on my family — you don't deserve … you need life [in prison]," Golston said. "How could you love a person, and you took her life? How? Is that love? Is that really love?"
She continued, reportedly telling Miller, "You ain't fit to live. I shouldn't say it, but it's real."
Before handing down the sentence, Judge Cox reportedly emphasized that Miller's family — and most other court attendees — thought Miller deserved to be put away for life for his cold-blooded actions.
"There are plenty of people in this courtroom who believe you should be sentenced to life in prison without the possibility of parole," Cox reportedly told Miller. "Given your age and sentence, there is a good chance that will, in fact, be the case."
Have a tip we should know? [email protected]