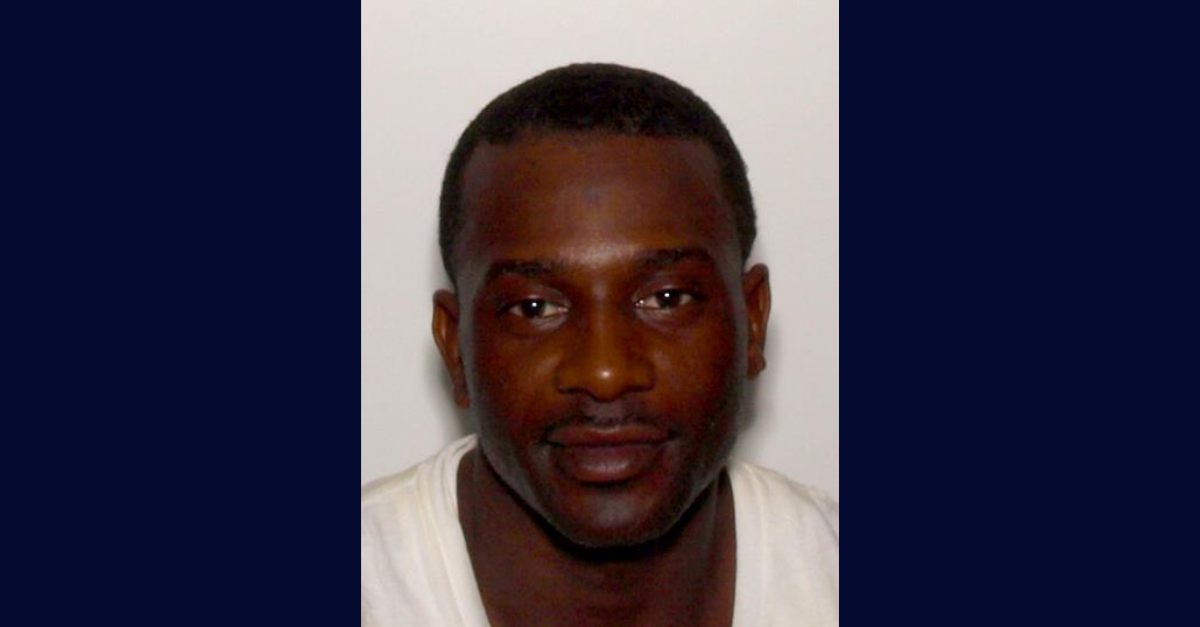 Terrance Alonzo Washington fatally shot Daqwayvious Kleckley, and critically injured the man's mother, police said. (Gwinnett County Police Department)
A man succumbed to his dire injuries days after he and his mother sustained gunshot wounds at the hands of the woman's ex-boyfriend, according to police in Gwinnett County, Georgia.
The victim, Daqwayvious Kleckley, was 20.
His alleged killer, Terrance Alonzo Washington, faces a count each of felony murder and malice murder. Authorities charged him last week with two counts of aggravated assault, possession of a firearm during the commission of a felony, possession of a firearm by a conviction felon, and theft by taking. His prior felony conviction was for aggravated assault.
Police claim Washington, 43, attacked Kleckley and his mother, a 44-year-old woman, on Tuesday night in unincorporated Lawrenceville, a suburb of Atlanta.
What started out as a double shooting is now being investigated as a homicide. Daqwayvious Kleckley (age 20) has died of his injuries. His mother is still being treated for her injuries at a local hospital.
Terrance Washington is now charged with Felony Murder and Malice Murder. https://t.co/giZpc1v9aq

— Gwinnett County Police (@GwinnettPd) November 13, 2023
Officers described being dispatched to a domestic dispute shortly before 10:30 p.m. They parked their cars several homes away. Approaching on foot, they heard gunshots from the driveway of the home.
"A man was seen fleeing the area in a vehicle while two shooting victims lay in the driveway," they wrote. "Officers immediately began to render aid and await response from the Gwinnett County Fire Department. The victims were transported to the hospital with life-threatening injuries."
Hours later, officers arrested Washington as the shooter in the city of Warner Robbins.
Police call the motive "domestic-related" — Washington used to be in a relationship with the mother.
Have a tip we should know? [email protected]