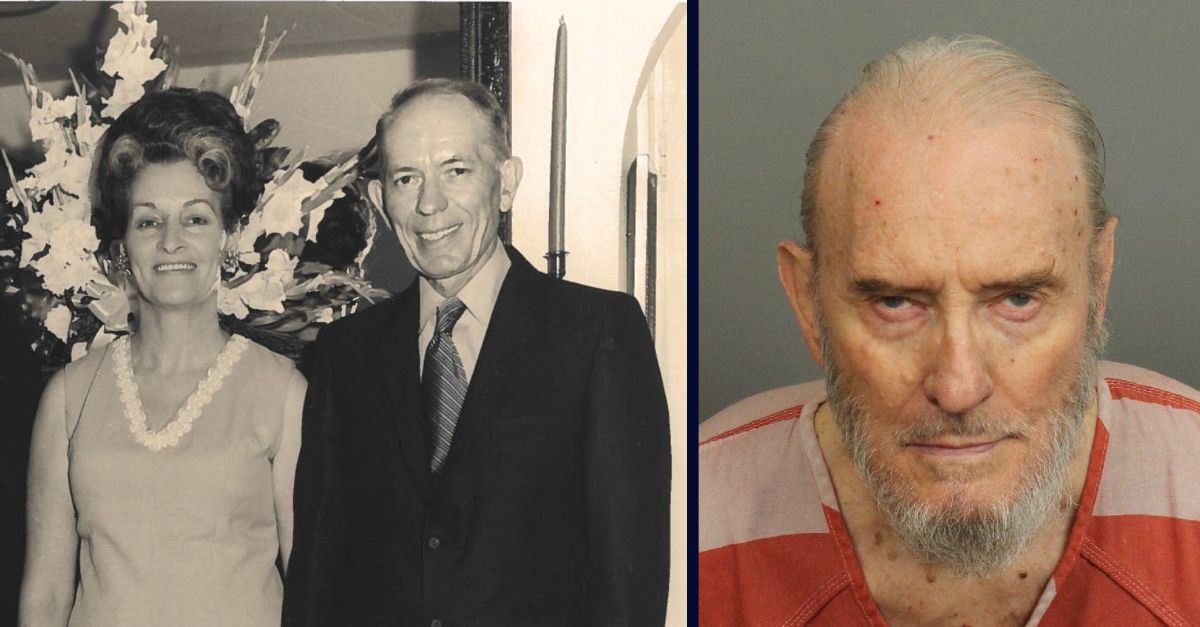 Michael Keith Fine, right, faces murder charges in the deaths of his parents, Helen D. Fine and Maynard H. Fine, left. (Photos from the Maryville Police Department)
It took nearly 50 years, but authorities in a small city in Tennessee said this week they solved the city's oldest cold case, arresting an 80-year-old man in the gunshot slayings of his parents whose bodies were found decomposed by a telephone repairman at their home in 1977.
Michael Keith Fine, 80, was indicted for first-degree murder in the 1977 deaths of his parents, Helen D. Fine and Maynard H. Fine, the Maryville Police Department said. Fine was taken into custody by the Jefferson County, Alabama, Sheriff's office on Tuesday morning in Birmingham, Alabama. He was booked into the Jefferson County, Alabama, Jail, awaiting extradition to Tennessee.
"As often happens in cold cases such as this, such a horrendous and unresolved matter is never truly forgotten, especially by the family members and the detectives who worked so hard to bring those responsible to justice," Maryville Police Chief Tony Crisp said in a news conference about the city's oldest cold case.
The murders were uncovered on May 20, 1977. At 9:30 a.m., Marysville police received a call from a Bell South technician who found a decomposed body in a car outside the residence. The technician was at the home for a service call by a third party reporting a telephone issue. The Fines were last seen alive on May 6, after dinner with friends.
Once there, investigators found the partially decomposed body of Helen Fine, 54, sitting in her car. Officers also found the partially composed body of her 67-year-old husband inside the residence. They had been shot multiple times.
Evidence was processed and sent to the FBI for expert analysis, and many witnesses also were interviewed by various detectives over the years.
After a family member called investigators inquiring about an update, the case was reopened in May 2021.
The chief said investigators connected Michael Fine to the murder weapon, found by police about a year after the killings at a local landfill.
"The grand jury was presented evidence, including forensic evidence, that tied Michael Keith Fine to the entry point of the residence," Crisp said. "Additional evidence was found that tied Michael Keith Fine to the murder weapon that was used."
Authorities said they are also trying to find a woman, then a teen, who lived with the victims that they haven't been able to identify and who isn't considered a suspect but may have evidence related to the case," Blount County District Attorney Ryan Desmond said at the news conference.
Have a tip we should know? [email protected]