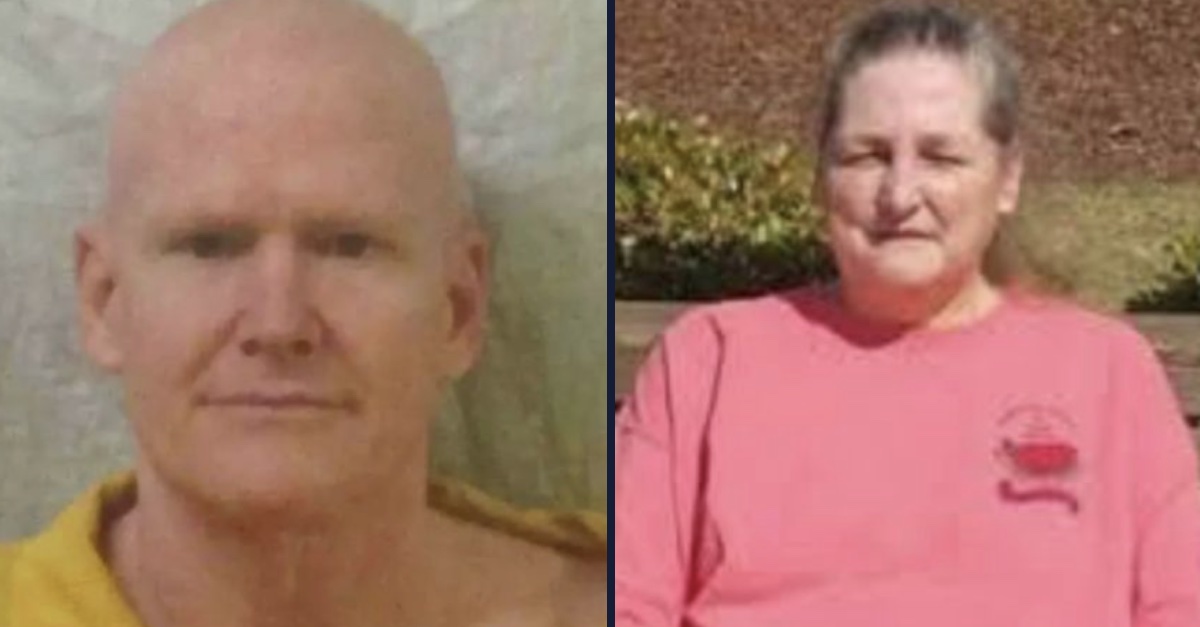 Alex Murdaugh, on the left, and Gloria Satterfield, on the right. (South Carolina Department of Corrections; Bland Richter, LLP)
The sons of Gloria Satterfield, the longtime Murdaugh family housekeeper who died at 57 in 2018 at the Moselle property in South Carolina where Alex Murdaugh murdered his wife Maggie and son Paul years later, won a key ruling Tuesday in a wrongful death and fraud lawsuit against the convicted killer, the plaintiffs' attorneys say.
"We are beyond elated and so pleased to announce that Judge Bentley Price denied Alex Murdaugh, Jim Griffin's, and Dick Harpootlian's motion to vacate the confession of judgment that he gave to the Satterfields today," said Eric S. Bland and Ronnie Richter, lawyers for Tony Satterfield and Brian Harriott. "This is a resounding defeat for team Murdaugh once again. They keep trying to victimize the Satterfields time and time again and each time the door gets slammed shut on them. Perhaps team Murdaugh will stop once and for all. It's a great day for justice."
As Law&Crime's Angenette Levy reported last May, Alex Murdaugh's attorneys filed a motion asking a judge to vacate a confession of judgment that dates back to May 2022, regarding $4.3 million in insurance settlement money that Murdaugh admittedly lied to obtain. In that motion, Murdaugh's lawyers said they learned during their client's double murder trial — which spanned from late January to early March 2023 — that Gloria Satterfield's fatal fall down the stairs on Feb. 2, 2018, was not, in fact, caused by his family's dogs.
"During the six-week murder trial, counsel did positively learn that there were no dogs around Ms. Satterfield at the time of her fall. Counsel filed Mr. Murdaugh's answer as soon as possible after the trial, delayed for some time by Mr. Murdaugh's altered post-trial conditions of confinement," said the May 16 motion filed in the Court of Common Pleas for the Fourteenth Judicial Circuit.
On May 1, Murdaugh separately admitted in a federal lawsuit filed against him by Nautilus Insurance Company that "No dogs were involved in the fall of Gloria Satterfield."
"After Ms. Satterfield's death, Defendant invented Ms. Satterfield's purported statement that dogs caused her fall to force his insurers to make a settlement payment, and he stated that she was not on the property to perform work," the lawyers said in an answer to the insurance company's amended complaint.
In state court, Murdaugh's lawyers said they were not "challeng[ing] the confessed judgment because it somehow harms Mr. Murdaugh."
"The confession harms Mr. Murdaugh not at all. It does not require him to pay any money and all his money is in the custody of receivers appointed by this Court. If ten insurance companies sued Mr. Murdaugh for this same $4.3 million and all prevailed, Mr. Murdaugh's life would not change in any way," the lawyers argued. "The confessed judgment only harms Mr. Murdaugh's other victims. The Satterfield family alleges Mr. Murdaugh stole approximately $4.3 million from them. The truth is that he stole it from Lloyd's of London and Nautilus."
In early June, attorneys for Gloria Satterfield's sons filed their motion opposing Murdaugh's attempt to vacate the confession of judgment. They compared the motion to a "spoiled child," asking the court for a "mulligan."
"By this Memorandum, the Plaintiffs will expose the many whiffs, slices, tops, blocks, chunks, hooks and duffs that have so needlessly wasted this Court's time and have unnecessarily caused the further victimization of the Satterfield family, thus entitling the Plaintiffs to sanctions against both Murdaugh and his legal counsel in order to punish their conduct and deter such similar abuses of the Plaintiffs and the legal system going forward," the memo in opposition said.
At the end of that 31-page filing, the lawyers repeated their call for sanctions while urging the court to reject the motion to vacate:
Respectfully, no reasonable attorney who spent six months negotiating the settlement of a case that involved a Confession of Judgment, who then petitioned a Court to accept the settlement and to permit the execution of the Confession and then used the Confession in other judicial proceedings would wait until the eve of the one year anniversary of the Confession and point to phantom defects as a means to avoid it. Likewise, no reasonable attorney would misrepresent to a Court that the reason the Confession was executed in the first place was because they had "bigger fish to fry" and were not paying close enough attention to detail, when the fish they were referencing (ie. the murder indictments) did not even exist at the time of the Confession.
On Tuesday, Circuit Judge Bentley Price rejected the Murdaugh motion to vacate.
Law&Crime reached out to a representative for Alex Murdaugh's lawyers for comment on the ruling.
Read the plaintiffs' June motion in opposition here and the defense's May motion for relief from judgment here.
Have a tip we should know? [email protected]