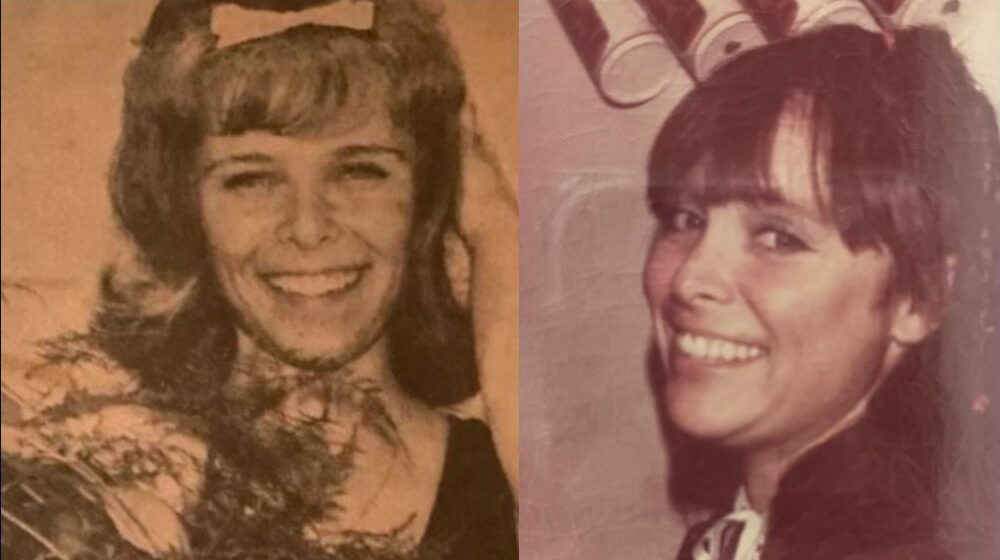 Noelle Russo appears in two photos. (Sonoma County Sheriff's Office)
Noelle Russo was only 37 when she was beaten and left to die in a park in Northern California. More than 40 years later, the Sonoma County Sheriff's Department says they've finally solved the crime.
In a press release, authorities said DNA evidence proved instrumental in the murder charges filed against Alfredo Carretero Jr., 65, who was arrested on Monday in Lakeport – roughly 75 miles from where Russo was found decades ago.
"Russo's family has been notified of the arrest and would appreciate privacy," Deputy Rob Dillon said.
On June 27, 1983, sheriff's deputies were called to an unincorporated area of Rohnert Park, a medium-sized planned city some 50 miles north of San Francisco. There, they found the victim naked.
Investigators had leads consisting of evidence, interviews, and persons of interest. But over time, the case went cold.
The sheriff's office reopened the case in 2010, officials said. For the next 12-plus years, detectives began to use DNA analysis technology – submitting several pieces of evidence to the Santa Clara County Crime Lab and the Serological Research Institute.
Carretero was one of the original persons of interest in the case, the sheriff's office said. He was eventually "positively identified as a suspect in Ms. Russo's murder based on DNA and other evidence."
He was 25 then.
A woman whose mother was one of the victim's best friends recalled their time together in comments to San Francisco-based ABC affiliate KGO. The woman's mother has since died.
"They kind of liked to bar hop a little bit and just like anybody in the area have a little bit of fun, and that's what they were doing the night that she went missing," Dominique Espinosa told the TV station. "They split up, she said Noelle may have been talking to an ex-boyfriend, but she didn't think it was him that she went off with – but somehow they got separated at night, and she couldn't get ahold of her the whole next day and then they, of course, found her."
The woman said Russo had been missing for 48 hours before her body was found. The resulting discovery and the sadness it brought stuck with her mother for years, she said, enough so that her mother kept a journal and often wrote about her slain friend.
"I think her eyes twinkled when she looked at her," Espinosa said. "She was just a beautiful person, and that is one thing that shined through in my mom's writing that this was somebody she really cared about, and it just devastated her that she lost her."
The suspect is detained in the Sonoma County Main Adult Detention Facility without bail, jail records show.
"Throughout this investigation, detectives worked closely with the Sonoma County District Attorney's Office," Dillion said. "The Sonoma County Sheriff's Office and Sonoma County District Attorney's Office are both dedicated to justice for murder victims, whether the case is new or old. The VCI Unit continues to investigate many cold cases and relentlessly pursue justice for the victims of violent crime."
He's slated to appear in court on Oct. 18.
Have a tip we should know? [email protected]