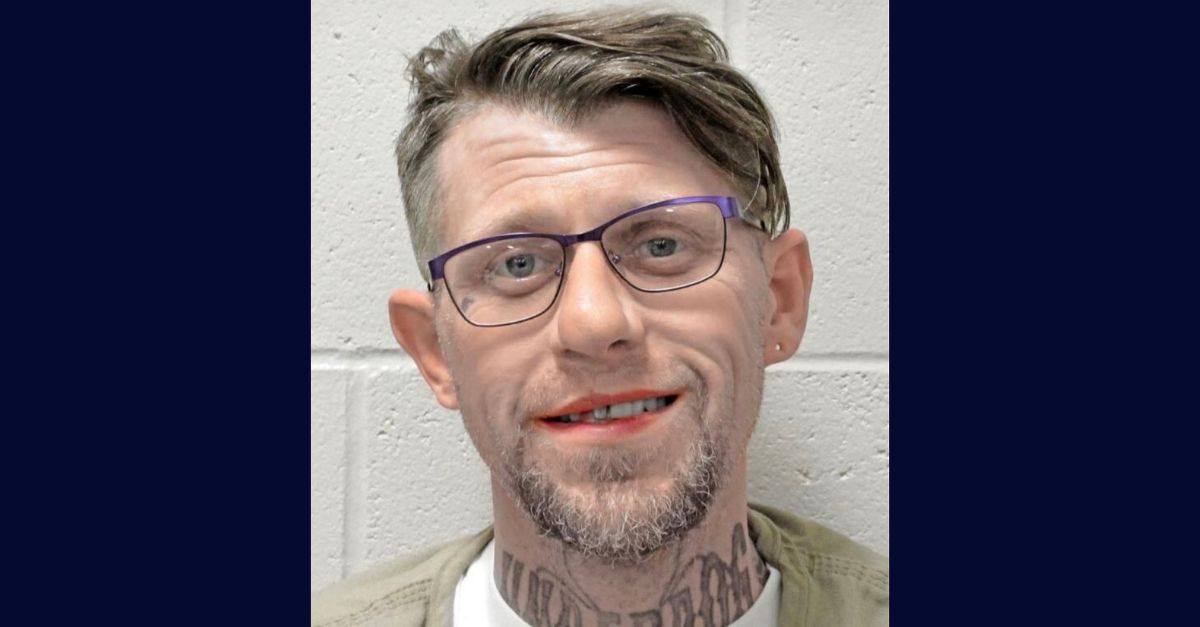 Nathaniel Byron Kassel (O'Brien County Detention Center)
A 42-year-old man in Iowa will spend the remainder of his days behind bars for killing his mother earlier this year, fatally shooting the 62-year-old woman with one of her guns inside their home.
Nathaniel Byron Kassel — who texted his wife that he planned to kill his mom just before he allegedly went through with the deed — appeared in O'Brien County Court on Monday, where he formally pleaded guilty to one count of first-degree murder in the March 2023 slaying of Jody Lynn Duskin, authorities confirmed to Law&Crime. District Court Judge John M. Sandy sentenced Kassel to life in a state correctional facility without the possibility for parole.
Judge Sandy also ordered Kassel to pay $150,000 in restitution to the heirs of his mother's estate.
Before being sentenced, the county's victim witness coordinator read a victim impact statement penned by Kim Lange, Kassel's sister and Duskin's daughter, according to a report from The N'West Iowa Review.
"March 23, 2023, was the worst day of her life," the statement reportedly said, referring to their mother. "You drugged her before you shot her. You took my mom. That's right, I said my mom. When you decided to drug her before you pulled that trigger, you stopped being her son. I didn't even get to say goodbye to her."
Lange added that in killing Duskin, Kassel took "my lifeline and best friend from me."
Kassel's wife of 13 years also reportedly addressed the court, saying Kassel had been in the throes of a mental breakdown when he killed his mother and had called her the previous day and said he was "seeing people that weren't real" and had tried to kill himself.
"His sister and I have been friends since we were 14," Kassel's wife reportedly said. "My heart hurts for my kids. My heart hurts for my family. Jody [Duskin] was a wonderful woman, a wonderful mom, a wonderful nana, and we miss her a lot.
According to a press release from the Iowa Department of Public Safety, officers with the Sheldon Police Department responded to a call at about 4 p.m. on March 23 about an adult female found dead in a home in the 600 block of Fourth Avenue in Sheldon, about 225 miles northwest of Des Moines.
An unnamed family member discovered Duskin's body. She had been dead for several hours. An autopsy performed by the Iowa Office of the State Medical Examiner two days later determined that Duskin died on March 23. Her manner of death was determined to be a homicide, and the cause of death was determined to be two gunshot wounds to the head.
At about noon on March 24, authorities in South Dakota found Kassel in Flandreau and placed him under arrest. The Santee Sioux Tribe police chief spotted the 2013 Ford Edge registered to Duskin at the Royal River Casino & Hotel and took him into custody at the nearby Native Nations Cannabis Dispensary.
He was found with two handguns taken from his mother's home.
According to the probable cause affidavit, Kassel sent a text message at about 8:45 p.m. on Wednesday, March 22, to several family members, including his wife, stating, "I'm killing Jody," referring to his mother. Several hours later, at about 11:30 p.m., he was overheard having a phone conversation in which he said he had "made a mistake and hurt someone."
Have a tip we should know? [email protected]