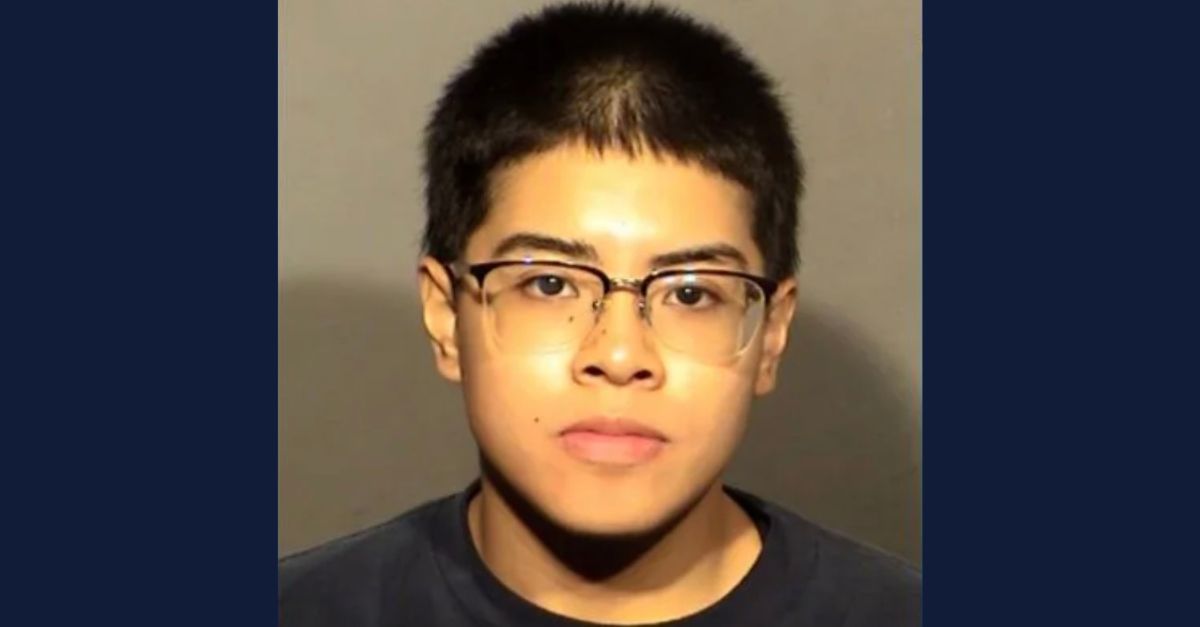 Silua Lualemaga (Las Vegas Metro Police Dept.)
A 20-year-old woman in Nevada was arrested after she allegedly admitted to tampering with the water of her roommate and the roommate's 2-year child over what the defendant described as "petty arguments."
Silua Lualemaga was taken into custody last week and charged with two counts of willfully poisoning or adulterating food, water, or medicine, authorities confirmed to Law&Crime.
Officers with the Las Vegas Metropolitan Police Department at around 10 p.m. on Wednesday, Sept. 27, responded to an apartment complex located in the 2300 block of Rock Springs Drive and reported that her roommate had been placing an "an unknown substance" in the food and water she and her daughter had been consuming, according to a probable cause affidavit obtained by Las Vegas CBS affiliate KLAS.
Upon arriving at the scene, first responders said they spoke to the woman who called 911 and she explained that she and her child had been terribly ill since Monday. She reportedly said that they had both been experiencing severely upset stomachs, diarrhea, and vomiting
The woman — who police did not identify in the affidavit — reportedly told the officers that on Monday she refilled and brought home several 5-gallon jugs of water, leaving them in the apartment," Las Vegas Fox affiliate KVVU reported. After using the water from the jugs to drink and prepare food for herself and her child, they had both been consistently ill.
The mother reportedly said that until Wednesday, she assumed she and her child had food poisoning or had caught some kind of virus. However, on Wednesday the victim said she decided to inspect her food and water supply, which is when she noticed what appeared to be "a weird substance" inside the 5-gallon water jugs, per KVVU.
She reportedly told police that she suspected her roommate — whom she identified as Lualemaga — was responsible for tampering with her water. She also brought the responding officers one of the jugs to inspect and they discovered a foreign substance "that looked consistent with oil" inside.
Police then decided to speak with Lualemaga about her roommate's water jugs.
When the officers told Lualemaga that they were at her apartment in response to a call about someone allegedly tampering with her roommate's food and water, Lualemaga "smiled and laughed a little," per KLAS. When asked why she was laughing, Lualemaga reportedly told the officers that "nothing was done to the [roommate's] food."
When the officers asked about her roommate's water, Lualemaga allegedly said "yes, she put oil in the water."
Lualemaga further explained that she had intentionally put extra virgin olive oil in her roommate's water jugs about a month ago because "she was upset with petty arguments they had been having at work and at home," KLAS reported.
Lualemaga was booked into the Clarke County Detention Center and released after posting bond.
Have a tip we should know? [email protected]