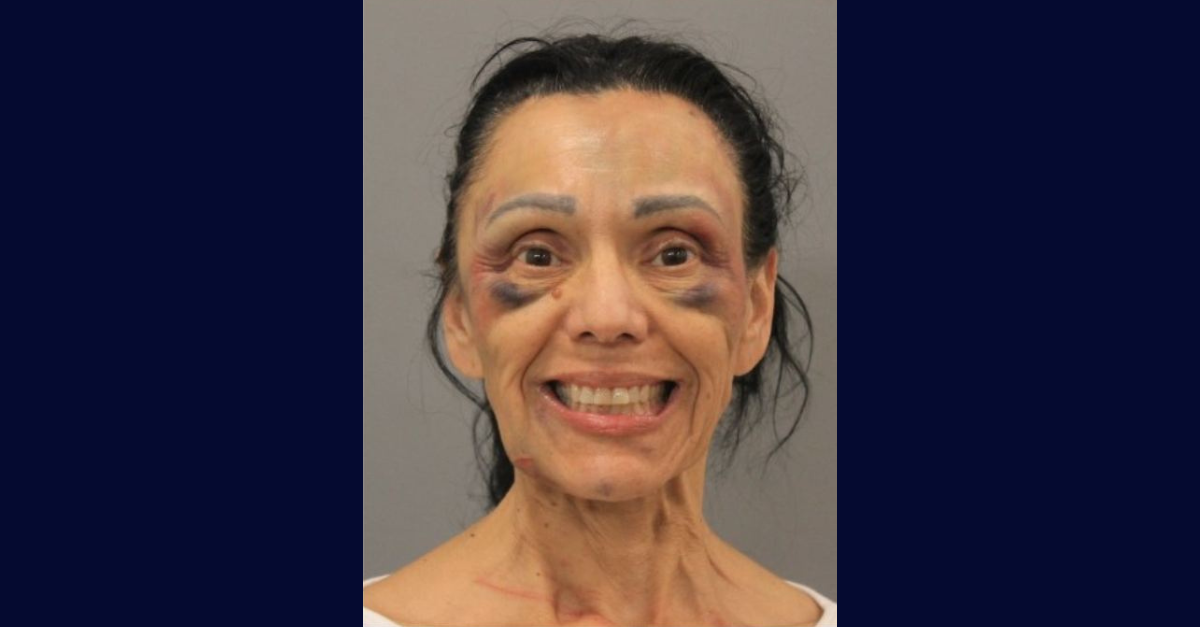 Christina Pasqualetto drove from Gilbert, Arizona, to the city off Prescott, barged into her 80-year-old estranged husband's home, and shot him because she did not want a divorce, police said. (Mug shot: Prescott Police Department)
An Arizona woman allegedly barged into her 80-year-old estranged husband's home, confronted him while he was in bed and shot him because she did not want to divorce, according to officers.
The Prescott Police Department announced that Christina Pasqualetto, 62, is charged with attempted first-degree murder and aggravated assault.
Pasqualetto also faces a count each of forgery and theft after her estranged husband said she had stolen checks and forged a check about a week before for $10,000 and cashed it. She allegedly admitted to this when talking to detectives, and officers claimed to find a deposit slip in her purse, matching the transaction.
Police said they responded Wednesday, just after midnight, to the 200 block of Thoroughbred Drive about a shooting.
They determined a man sustained a gunshot wound to his wrist. First responders treated him at the scene and took him to a local hospital before flying him out to a Phoenix-area facility.
Investigators said that the 80-year-old victim Pasqualetto had been divorcing and were separated for several months.
The man had changed the locks at his home, but the keys and other items had gone missing, officers said. He suspected his wife had taken them.
More Law&Crime coverage: Man about to go on trial for 1st wife's murder is charged with stalking 2nd wife after she divorces him – prosecutors move to revoke bond
The defendant allegedly told cops she did not want to get divorced, so she drove from the city of Gilbert to Prescott, arriving before midnight. The cities are about a 120-mile drive from each other.
"The suspect reported that when she arrived the victim was in bed, and she came into the bedroom where a verbal argument ensued about the divorce," authorities wrote.
He still wanted the divorce and refused to change his mind — she pulled out a handgun and shot him while he was still in bed, officers said.
But he managed to knock her down and she dropped the gun, according to cops. The victim was able to escape after striking Pasqualetto "with his hands and elbows to escape the situation," they wrote.
He reached a neighbor's home to call 911.
Online records show the defendant remains at the Yavapai County Jail.
Have a tip we should know? [email protected]