A Texas mother has been sentenced to 25 years in prison for killing her estranged husband while he played with his 3-year-old son in a brazen daytime shooting outside his workplace while he was on his lunch break.
Samantha Sherdrail Washington, 34, was sentenced on Thursday for the murder of Gregory Kirk Jr., 28, on May 11, 2021. She was ordered also to pay a $5,000 fine, Harris County District Attorney Kim Ogg said in a news release.
"This woman had a premeditated plan of attack to intentionally kill the father of her children and went through with it in broad daylight," Ogg said. "It is an absolute tragedy that because of her, this man's kids will grow up without a father."
Washington and Kirk had been married with three children but were separated.
On the day of the shooting, Washington brought his 3-year-old son so Kirk could play with the boy while he was on a lunch break at work, prosecutors said.
The shooting happened in a business parking lot in front of several witnesses and was caught on surveillance video. Washington reportedly waited for an hour for Kirk to come out for lunch before pulling a pistol, approaching him and fatally shooting him despite him pleading with her not to, Houston's ABC affiliate KTRK reported witnesses told authorities.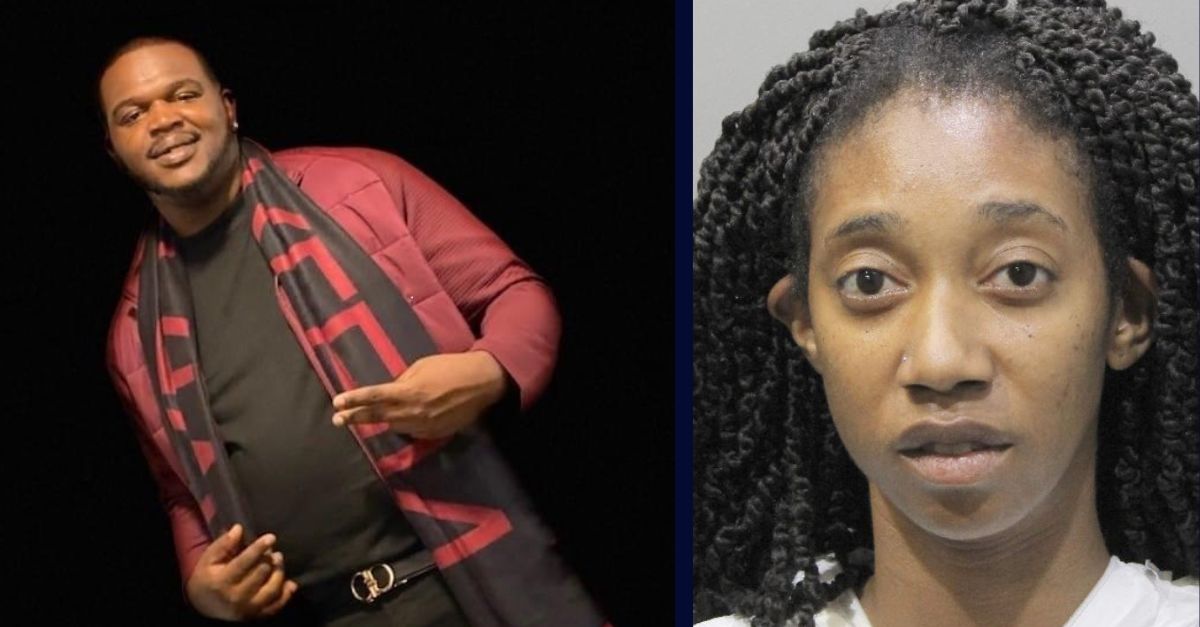 Samantha Sherdrail Washington, right, was sentenced for shooting Gregory Kirk Jr., left. (Harris County District Attorney's Office)
Afterward, Washington drove off with her 3-year-old child in the back seat as bystanders tried to stop her but couldn't. She continued, leading police on a short chase before ramming another car, the station reported.
Washington told police she planned to drive to her children's elementary school, where she was going to kill herself, KTRK reported.
She was arrested the same day before she could kill herself, the station reported.
Harris County Assistant District Attorney Matthew Magill noted that Washington texted Kirk a week before the attack and threatened to kill him.
"You can see on the surveillance video that she walked up, shot him and started to walk away," Magill said. "As he was on the ground, begging for his life, she walked back and shot him in the heart."
Gregory Kirk's sister, Chentovia Kirk, told KTRK that Washington used the boy to lure Kirk out.
"That's his weakness, his son, and she got them outside," she told the station. "The little baby was in the truck. He wanted to see him, and he came out."
"Now, my little nephew has to live with this … seeing his father getting gunned down by his mom."
Washington must serve at least half of the prison sentence before being eligible for parole.
We want Law&Crime to be your favorite destination for all things true crime
To continue bringing you the very best content, we rely on valuable feedback from our loyal viewers. We invite you to take a brief survey about the kind of programming you want to see more of from us. Participation is anonymous and will only take about 3 minutes.
Have a tip we should know? [email protected]