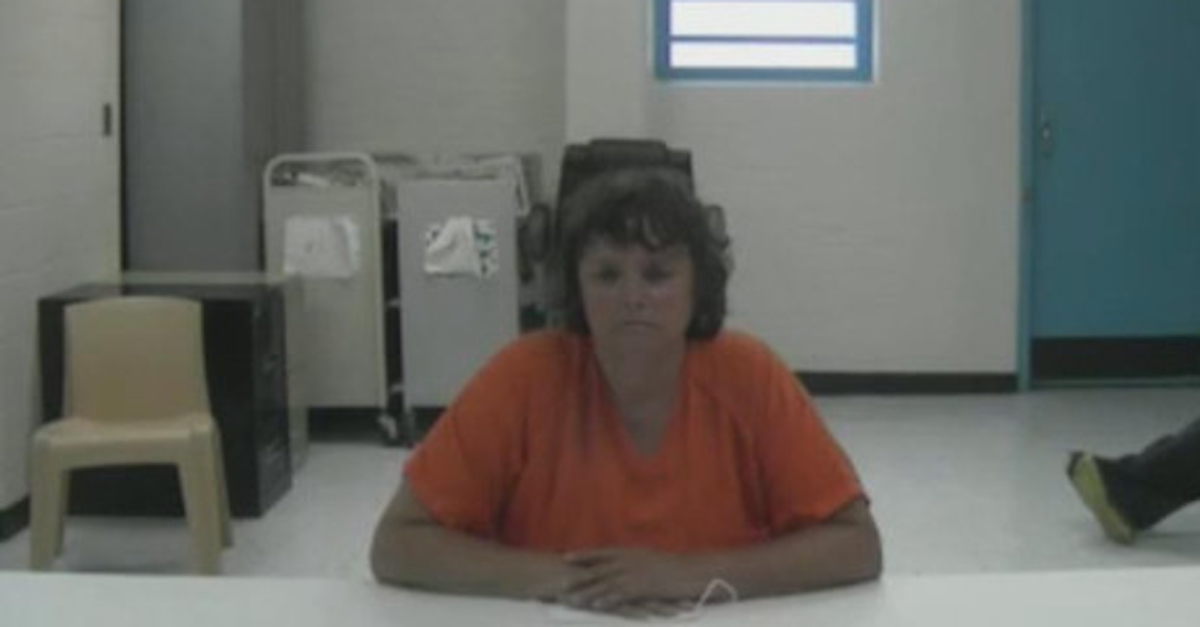 Lee Ann Daigle, via the Aroostook County Courthouse.
A 58-year-old Massachusetts woman was arrested for allegedly leaving her newborn baby to freeze to death in the woods of Maine more than 36 years ago, authorities say.
Lee Ann Daigle, formerly known as Lee Ann Guerette, was taken into custody and charged with one count of murder for allegedly killing "Baby Jane Doe" in 1985.
Detectives with the Maine State Police on Monday traveled to Lowell, Massachusetts where they arrested Daigle outside of her home without incident, a Maine Department of Public Safety press release said. Daigle subsequently waived extradition and was transported back to Maine that morning.
Authorities say that Baby Jane Doe's body was discovered in Frenchville, Maine on Dec. 7, 1985. A local dog was the first to come across Baby Jane Doe, carrying the newborn's body in her mouth approximately 700 feet back to her owner's home, according to state police.
The dog's owners, Armand Pelletier and Lorraine Pelletier, in 2014 told the Bangor Daily News that they were shocked to discover what Paca, their Siberian Husky, had brought back.
"This is something you don't forget," Armand reportedly told the newspaper. He reportedly said that Paca came home quickly after being let out, returning to the sliding glass door in the back of the house and trying to get the attention of her owners.
"She kept pounding at the door's window to get back in," Armand continued. "She kept pounding, and after awhile, I went to go look, and I could not believe what I saw. I saw what looked like a little rag doll, but then we saw it was a frozen little baby."
Lorraine reportedly described the baby as a "cute little girl…