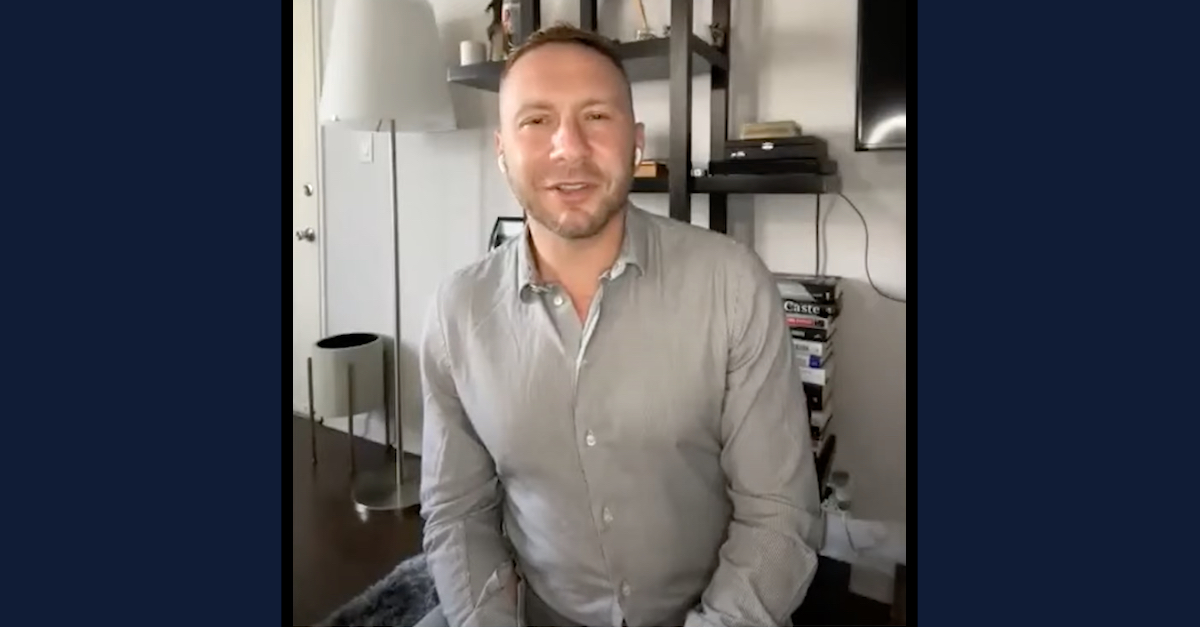 Dr. Serhat Gumrukcu appears in a YouTube screengrab.
The widow of a Vermont man who was killed in what federal prosecutors say was a coast-to-coast murder-for-hire plot has filed a civil lawsuit against the man accused of orchestrating the killing.
According to federal court documents on file in the District of Vermont, Melissa Davis, the widow of Gregory Davis, is suing Dr. Serhat Gumrukcu, a California medical researcher who made millions as the co-founder of a biosciences company. The Davis family now wants the federal court system to seize $25 million in stock allegedly owned by Gumrukcu in Enochian BioSciences.
The Davis civil lawsuit alleges wrongful death, survival (great emotional distress, pain and suffering), loss of consortium (care, comfort, love, support, guidance and consortium), and intentional infliction of emotional distress.  The civil suit seeks punitive damages but does not suggest a specific dollar amount beyond reciting the $75,000 threshold necessary to litigate the case in federal court on diversity jurisdiction (that is, the plaintiffs and the defendant are from separate states and the defendant does not live in the forum state).
"The District of Vermont is the proper venue, and has personal jurisdiction over the defendant, because Mr. Gumrukcu's acts caused Mr. Davis' death in Vermont and represented a knowing, intentional and deliberate intervention in Vermont such that it is reasonable for Mr. Gumrukcu to be subject to legal proceedings in Vermont," the complaint states to assert jurisdiction and venue.
The lawsuit then lays out the alleged facts of the case — almost all of which have been asserted in a criminal prosecution against Gumrukcu in the same federal district:
At approximately 9 p.m. on January 6, 2018, Melissa Davis and Gregory…