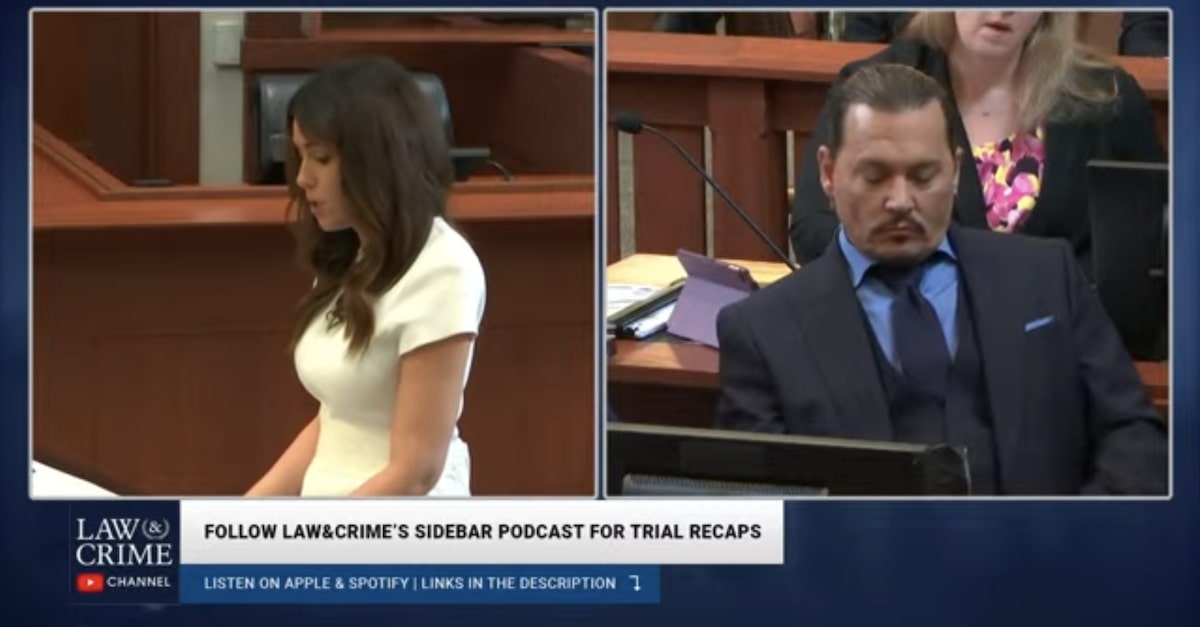 Camille Vasquez and Johnny Depp
Exactly six years to the day after Amber Heard first sought a restraining order against Johnny Depp, closing arguments kicked off in a Virginia courtroom on Friday in the former couple's bitter defamation trial.
Invoking that anniversary at the beginning of her remarks, Depp's attorney Camille Vasquez urged the jury to give her client "his life back by telling the world that Mr. Depp is not the abuser."
"You have been entrusted with a serious task," she said. "What's at stake in this trial is a man's good name—even more than that, what's at stake in this trial is a man's life.
"There is an abuser in this courtroom, but it is not Mr. Depp," Vasquez said. "And there is a victim of domestic abuse in this courtroom, but it is not Ms. Heard."
"Remember: She Wanted Nothing"
On May 27, 2016, Heard walked into a Los Angeles courthouse to seek a restraining order, and paparazzi captured a photograph of her apparent bruise for the celebrity tabloid TMZ.
An ex-staffer at the outlet, testifying over the publication's objections, told a jury that TMZ had a tip-off about when Heard would appear and where to photograph the apparent bruise.
"She would pause for paparazzi, who got the photos that ended up splashed across newspapers and magazines," Vasquez said.
The couple eventually finalized their divorce with a $7 million settlement in 2017.
Heard claimed she'd donate the sum to charity: half to the American Civil Liberties Union and half to Children's Hospital Los Angeles. The charities only received a small fraction of the pledged donation, mostly from third-parties like Depp and billion Elon Musk acting in Heard's name.
"The ACLU? They got less than $1…