Police on Friday released tentative but positive news in the search for a missing boy and his murder-suspect father. Ian Aguilar, 10, is believed to be in Mexico with family, officers said in a news release obtained by KDFW. He is apart from his father, murder suspect Juan Aguilar-Cano, 38, they said.
Cops are still working on bringing back Ian to the United States to be with his family here, and to bring back Aguilar-Cano to face justice for allegedly murdering the child's mother, Zuleika Lopez-Arzate, 48.
"We now have hope and reason to believe Ian is okay," said police in Wilmer, Texas. "Our investigation continues, and will continue, until we have absolute verification Ian is not in danger."
Lopez-Azate's daughter reportedly found her dead inside her home on Tuesday night. Ian was nowhere to be found.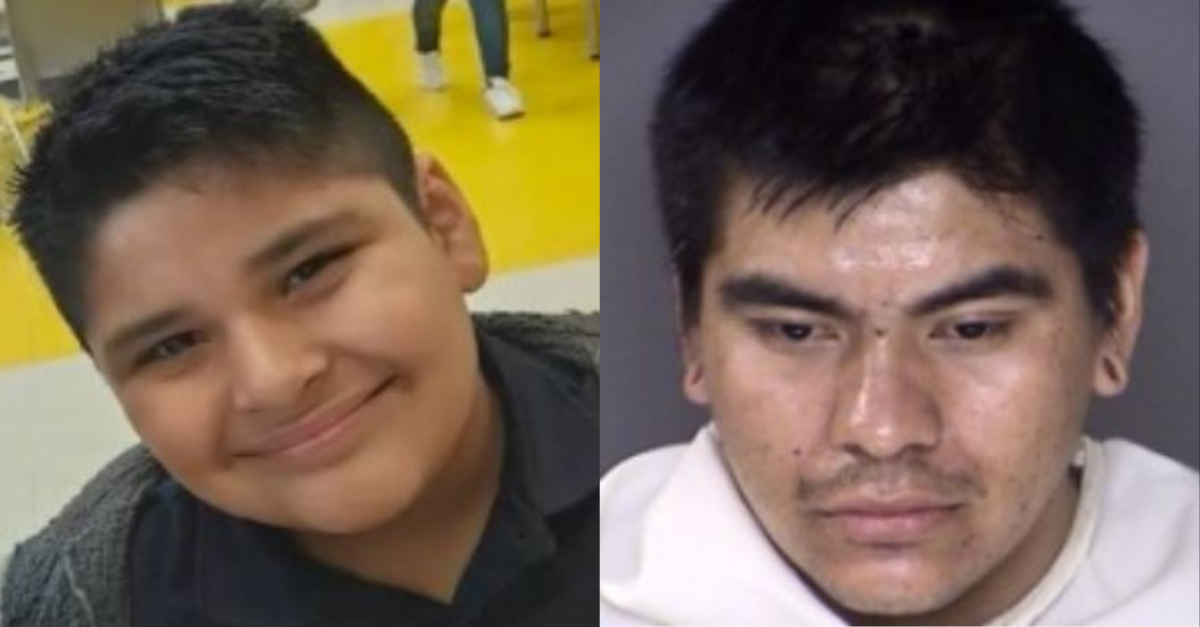 Police are looking for Ian Aguilar, 10, and his murder-suspect father, Juan Aguilar-Cano, after the child's sister found the mother, Zuleika Lopez, dead at home. (Images: National Center for Missing and Exploited Children)
Police said that Aguilar-Cano's vehicle — a tan 2007 Chevrolet Tahoe with the Texas license plate KVZ1194 — turned up abandoned at a Tornado Bus Company at 1516 Airline Drive in the city of Houston. (The bus company services Mexico.) Again, father and son were gone. Officers considered Ian to be in grave danger.
Now Wilmer cops say they have been in touch with the child's family. They believe him to be in Mexico and not with Aguilar-Cano.
Family said it's encouraging to hear this news, according to KDFW. They still, however, don't know if Ian is truly safe.
Cops did not go into detail about which relative has Ian , or how the child ended up there.
Aguilar-Cano is believed to be in Mexico too, and cops are working on bringing him back in order to face justice.
Lopez's adult daughter, Zuri, said that Ian is autistic and needs medication.
Ian Aguilar was last seen at 7:30 a.m. on Tuesday at the 20 block of Oakdale St. in the city of Wilmer, according to an Amber Alert post. He is described as Hispanic, with black hair and brown eyes. He stands an even 4 feet tall. Authorities don't know what clothes he was last seen wearing.
Aguilar-Cano is described as white, with black hair and brown eyes. He stands 5 feet, 7 inches and weighs 160 pounds. Authorities don't know what clothes he was wearing. He too was last seen in Wilmer.
We want Law&Crime to be your favorite destination for all things true crime
To continue bringing you the very best content, we rely on valuable feedback from our loyal viewers. We invite you to take a brief survey about the kind of programming you want to see more of from us. Participation is anonymous and will only take about 3 minutes.
Have a tip we should know? [email protected]