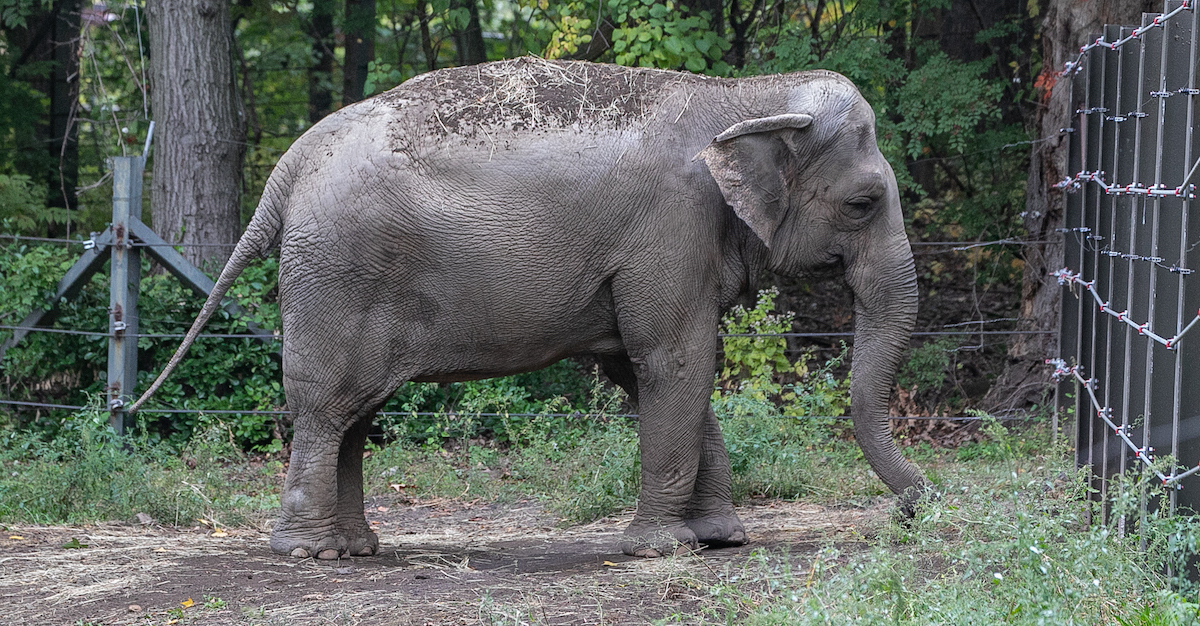 Happy the Elephant
An elephant confined in the Bronx Zoo for decades is not a "person," a divided panel of New York's highest court ruled on Tuesday.
"A determination that Happy, an elephant, may invoke habeas corpus to challenge her confinement at the Bronx Zoo—a confinement both authorized and, by all indications, compliant with state and federal statutory law and regulations—would have an enormous destabilizing impact on modern society," Chief Judge Janet DiFiore, from the Court of Appeals, wrote on behalf of the 5-2 majority. "It is not this Court's role to make such a determination."
The 17-page majority ruling ends the roughly four-year quest of the Nonhuman Rights Project to release the female Asian elephant from the Bronx Zoo, where she has lived since 1977.
Happy had been born in the wild some six years earlier in 1971—and holds the distinction as the first elephant to pass the mirror self-recognition test, considered to be an indicator of self-awareness.
On Oct. 2, 2018, the animal rights group filed a habeas petition in New York County Supreme Court, as part of its global campaign to expand what they describe as the fundamental rights of animals. The Nonhuman Rights Project counted the Court of Appeals decision last year to hear Happy's case as a "giant step" for their movement, but the top court's majority found ruling in their favor would be a slippery slope.
"Granting legal personhood to a nonhuman animal in such a manner would have significant implications for the interactions of humans and animals in all facets of life, including risking the disruption of property rights, the agricultural industry (among others), and medical research efforts," DiFiore wrote. "Indeed, followed to its logical conclusion, such a determination would call into question the…