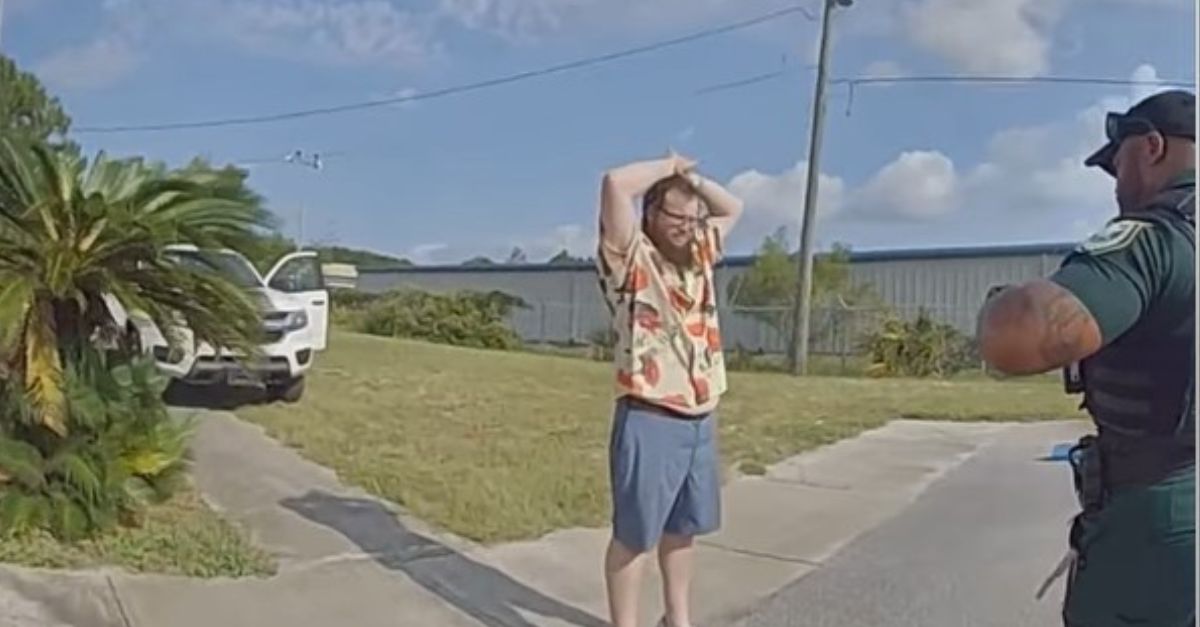 Derek Porter was arrested by Florida deputies Friday after he broke into a church near Panama City and baptized himself. (Bay County Sheriff's Office)
Perhaps he thought he could cleanse himself of his misdeeds.
Cops in Florida's Panhandle arrested a man who broke into a church and then jumped into the church's baptistry pool, according to the Bay County Sheriff's Office near Panama City.
Derek Porter, who lives in Georgia, is facing charges of burglary of an occupied structure, criminal mischief, possession of methamphetamine and possession of drug paraphernalia.
Deputies responded to the burglary call on Friday at the Emerald Beach Church of God. They learned Porter used a cinder block to bust a window to break-in, according to a statement posted to the Bay County Sheriff's Office Facebook page. A woman who was working at the church ran outside after hearing the glass breaking.
Porter caused about $8,000 worth of damage to the church before he loaded a TV and computer into his truck, along with the church's money bag, deputies said.
"Porter stated he could not remember what happened during various moments inside the church," the Facebook post read. "He did remember however baptizing himself in the church's baptistry pool. Porter claims 'something' was holding his head down under the water while in the pool."
A montage of body camera clips posted to Facebook showed deputies walking up to Porter, who had his hands up, asking him if he had anything on him that they needed to know about and whether anyone else was inside.
"I don't know," Porter responded.
Another clip showed a broom in the baptism pool, followed by the K9 jumping in for a dip, which caused a chuckle from the responding deputies.
Porter was taken to the Bay County Jail where he has since bonded out. He had already been out on bond in connection with a prior burglary case in Georgia, officials said.
Have a tip we should know? [email protected]