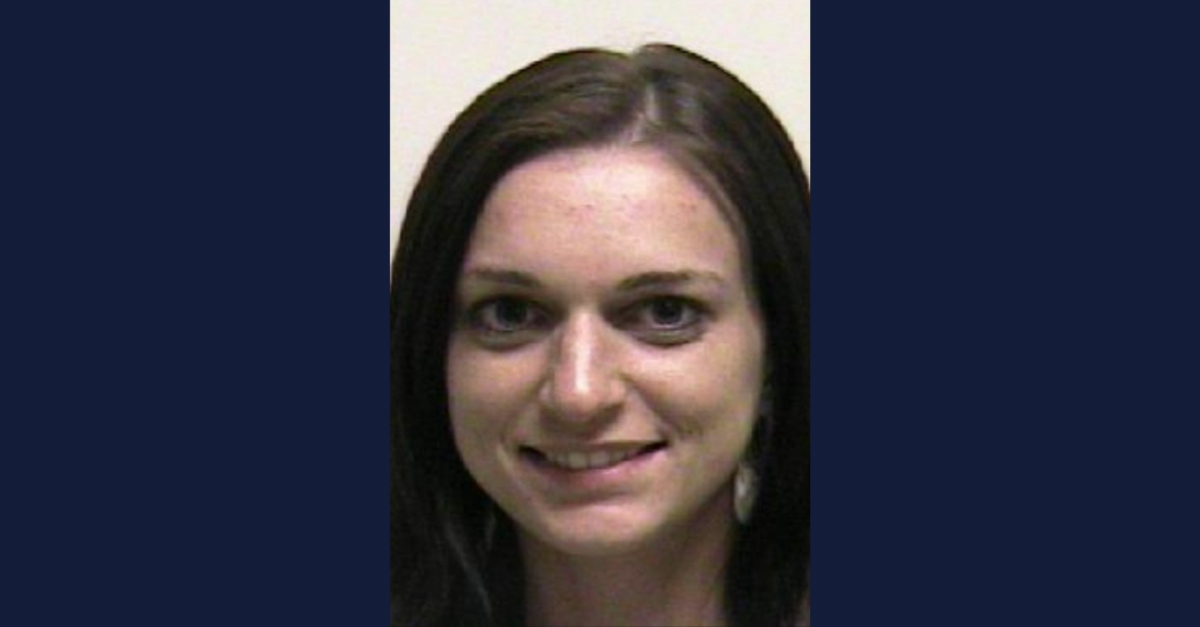 Krista Mortensen in an unrelated 2015 booking photo.
A Utah woman is accused of shooting her elderly stepfather in the head. Krista Mortensen, 33, initially reached out to a neighbor for help, but ended up locking herself in a bedroom while covered in blood, officers said in local reports.
Authorities identified the victim as Michael Huff, 75. Family remembered him as a decorated Vietnam War veteran.
"Michael Huff, who passed away yesterday, served with the 101st Airborne Division from 1969 to 1971 in the Vietnam conflict," relatives said in a KUTV report. "He was awarded the Bronze Star three times and received several other commendations and citations for service."
Authorities said paramedics were called out to the home in Springville, Utah, at around 11 a.m. on Wednesday.
Mortensen had run out to a neighbor's home, and asked for help with her father's feeding tube, according to officials in a KSL report. But first responders called law enforcement upon arriving at the scene. Officers said Huff had been shot in the head. There was a gun by his feet.
Mortensen had locked herself in an upstairs bedroom and refused to step out, authorities said in the KUTV report. An officer discovered her inside in a fetal position. There was blood on her hands, arms, and clothes, cops said.
She said she wanted a lawyer, but made an unprompted admission about shooting and killing Huff, officers said in the KSL report. Mortensen fought when first responders attempt to get her DNA, gunshot residue, and blood under warrants, police said.
Officers described her as a danger to herself and others.
Neighbor Merilee Bubash said that Mortensen sought her for help on Huff's feeding tube.
"She was kind of leaning against here, and she said 'I've lost…