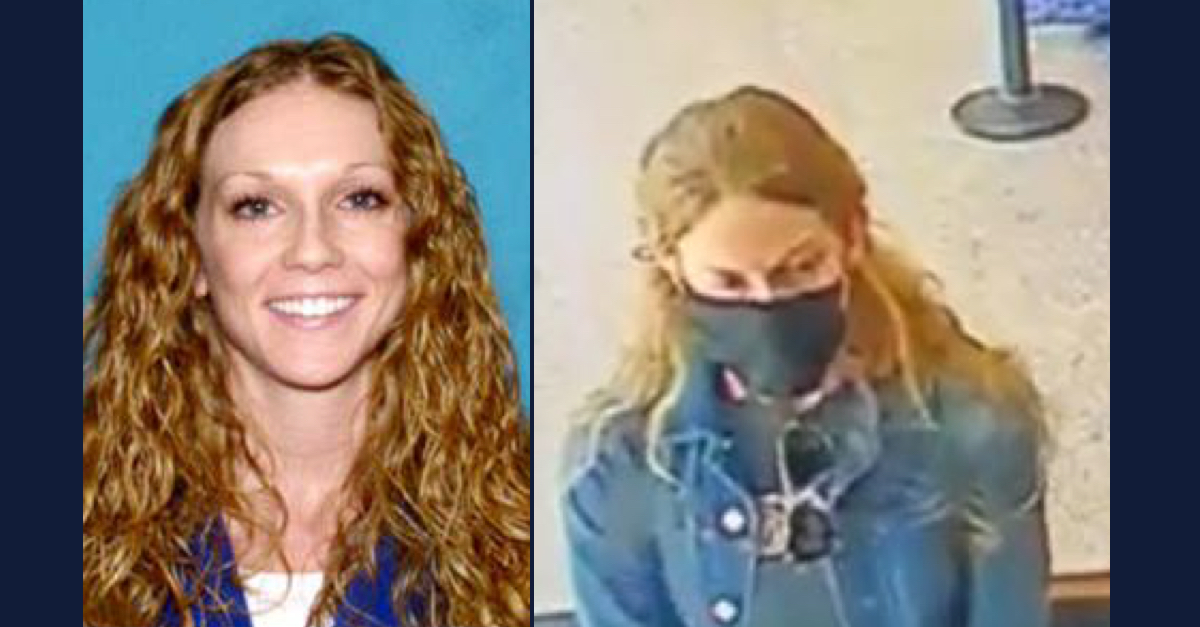 Kaitlin Marie Armstrong is seen in a driver's license photo, left, and on video surveillance footage, right (images via U.S. Marshals Service).
A vehicle registered to the Texas woman suspected of killing a professional cyclist over the other woman's relationship with her boyfriend has been located, federal authorities announced Thursday.
The black Jeep Grand Cherokee registered to Kaitlin Marie Armstrong, 34, was discovered at a CarMax dealership in south Austin, more than a month after she allegedly shot and killed Anna Moriah "Mo" Wilson, 25.
According to a press release from the U.S. Marshals Lone Star Fugitive Task Force, the yoga teacher may have sold the car knowing she would need funds before going to ground.
On May 13, two days after Wilson's death, Armstrong's Jeep was sold to the dealership for $12,200. The dealership paid Armstrong with a check one day after authorities questioned her about Wilson's murder. Authorities said she fled the state the following day, flying to New York after a stopover in Houston.
Authorities said Armstrong was last spotted in New Jersey, when she was dropped off at Newark International Airport on May 18. Investigators searched the outbound flights, however, and said that "no flight reservations have been found under Kaitlin Armstrong" — sparking speculation that she might have been using her sister's name.
As previously reported by Law&Crime, Wilson, who was in Texas for the Gravel Locos race, had apparently had a romantic relationship with Armstrong's boyfriend, professional cyclist Colin Strickland, during a period when Armstrong and Strickland were separated. On the day she was killed, Wilson had gone swimming with Strickland and out to eat at a restaurant. He then dropped her…