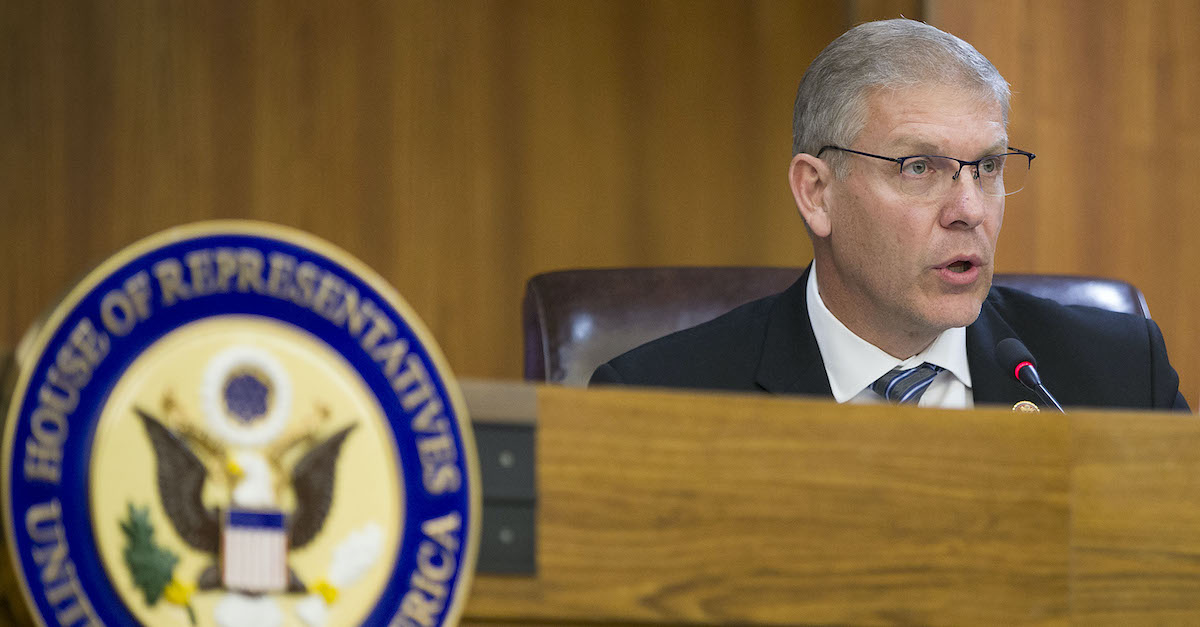 Rep. Barry Loudermilk (R-Ga.) speaks during the Elections Subcommittee field hearing on 'Voting Rights and Election Administration in Florida' at the Broward County Governmental Center on May 6, 2019 in Fort Lauderdale, Florida.
After reviewing closed-circuit TV from the day before the Jan. 6 attack on Congress, U.S. Capitol Police reported finding nothing "suspicious" about a visit by some 15 constituents of a Republican congressman to his office building.
The letter, released by the top Republican on the Committee of House Administration on Tuesday, appears to clear Rep. Barry Loudermilk (R-Ga.) of claims that he led reconnaissance tours of the U.S. Capitol on Jan. 5, 2021.
U.S. Capitol Police Chief Thomas Manger said that he found "no evidence" that Loudermilk entered the Capitol with his constituents on that day. He found that he had 12 visitors to the Raymond Building, which later grew to 15.
"Shortly thereafter, the group departed from the building entrance (out of camera range but within the building) in the direction of Rayburn Room 2133 (Representative Loudermilk's office)," Manger's two-page letter, which is dated Monday, states.
Some two hours later at 1 p.m., the group reappeared on the CCTV of the basement of the Cannon House Office Building.
"The group entered the basement of the Cannon from the direction of the Longworth House Office Building (Longworth) cafeteria," the letter states. "The group spent approximately five minutes at the exhibit. During this time, Representative Loudermilk separated from the group and exited the Longworth South Capitol Street Door alone."
"The group continued in the Cannon without Representative Loudermilk," it continues. "At no time did the group appear in any tunnels that would have led them to the U.S. Capitol. In addition, the tunnels leading to the U.S. Capitol were posted…