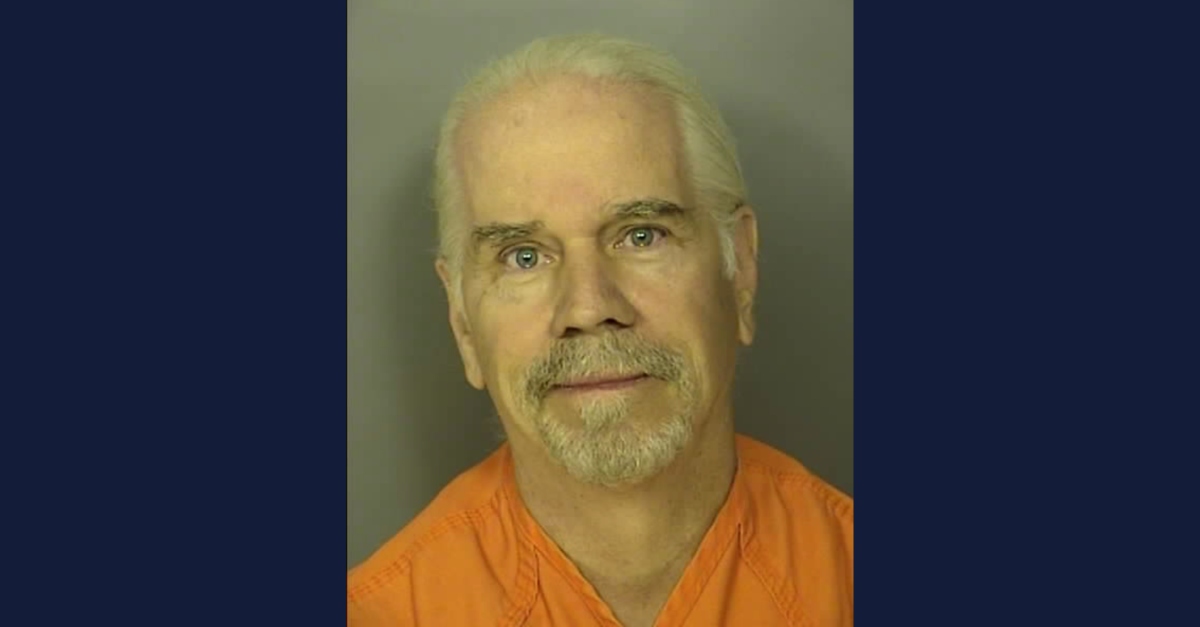 Bhagavan "Doc" Antle. (Mugshot: J. Reuben Long Detention Center)
Bhagavan "Doc" Antle, 63, one of the many eccentric figures who appeared on the Netflix docuseries Tiger King, pleaded guilty on Monday in a South Carolina federal court to conspiracy to violate the Lacey Act and conspiracy to launder money.
Antle faces a maximum of five years in prison and three years of supervised release on each count.
This follows about a month after a state court in Frederick County, Virginia, gave him a two-year suspended sentence for illegally buying lion cubs. In that case, he must also pay a total of $10,000 in fines.
In the money laundering case and animal trafficking case, federal prosecutors said that Antle conspired to traffick two cheetah cubs, two lion cubs, two tigers and one juvenile chimpanzee.
He used cash payments to hide the transactions and falsified paperwork to make it seem like these were non-commercial transfers within a single state; he tried to make it seem like these payments were simply donations to his nonprofit organization, the Rare Species Fund.
Also, he and a co-conspirator made financial transactions using money they thought was obtained from moving undocumented immigrants.
"The defendant held himself out as a conservationist, yet repeatedly violated laws protecting endangered animals and then tried to cover up those violations," said Assistant Attorney General Todd Kim of the Justice Department's Environment and Natural Resources Division (ENRD). "This prosecution demonstrates our commitment to combatting illegal trafficking, which threatens the survival of endangered animals."
Antle was among many controversial, eccentric figures who appeared in the Netflix docuseries "Tiger King." Zookeepers Joseph Allen Maldonado-Passage (aka Joe Exotic) and Carole Baskin stood out for their almost deadly rivalry, with Maldonado-Passage convicted for putting out a hit on Baskin.
Depending on which "Tiger King" character described him, Antle had many "girlfriends" or "wives" or "partners." In a follow-up season, women said Antle sexually abused them when they were 14 or 15. He also allegedly physically abused women.
Antle publicly denied these claims, including one about him forging the signature of a 15-year-old girl's father in order to marry her. He denied these allegations to WBTW, though he said he did marry that 15-year-old with permission from the girl's parents. He downplayed this as a mistake and said they divorced after six months.
Have a tip we should know? [email protected]