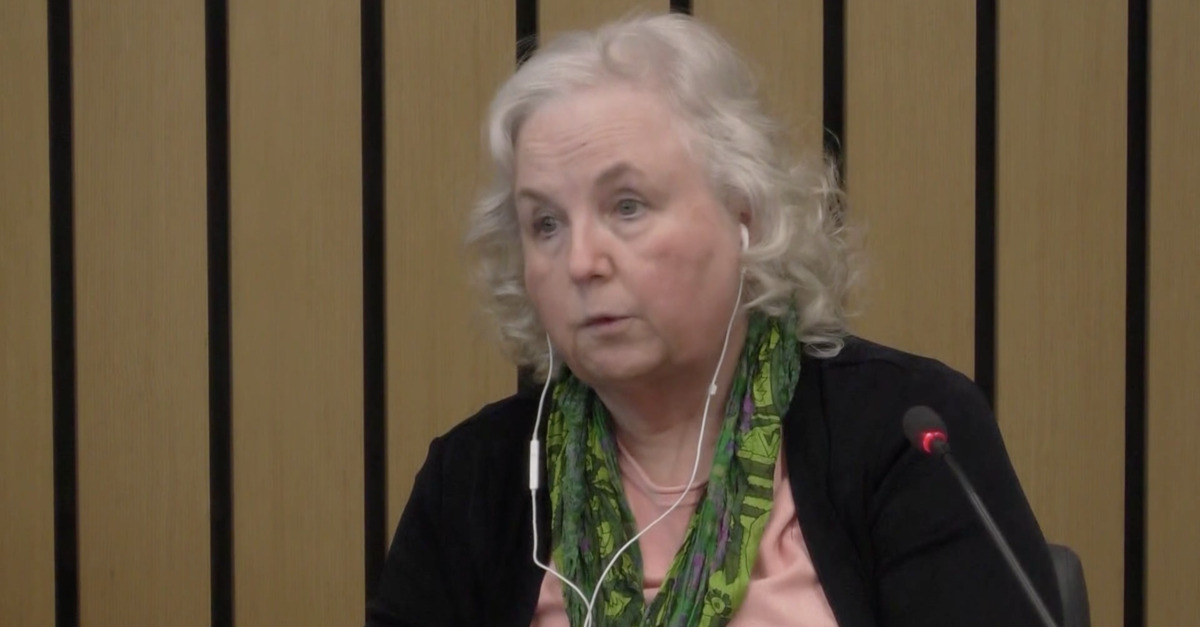 A romance novelist who once wrote an essay titled "How to Murder Your Husband" was convicted in Oregon on Wednesday of murdering her husband.
Nancy Crampton-Brophy, 71, was arrested for the shooting death of 63-year-old Daniel Brophy in June 2018.
During the trial, which began earlier this month, prosecutors argued that the Crampton-Brophy was a meticulous and crafty operator who painstakingly purchased the parts of, and put together, the murder weapon piece by piece over the course of several months in order to eventually kill her husband and collect a hefty life insurance payout.
The couple, Crampton-Brophy said, had purchased a Glock as well as a ghost gun kit together but the later came to regret their purchases. She told police they quickly stored the Glock and never completed the ghost gun.
Prosecutors, however, were able to get the Crampton-Brophy to admit that she had taken apart and reassembled the intact gun–and that she later bought a slide and barrel for that gun.
The defendant surrendered the intact Glock to police–with a slide and barrel that had never been fired. That extra slide and barrel? It had mysteriously vanished and was never recovered. Crampton-Brophy said those extra parts disappeared after she stored them in a closet after her husband's death, according to Portland NBC affiliate KGW.
Unmentioned by the state was Crampton-Brophy's 2011 blog post titled "How to Murder Your Husband" in which she said that a wife who kills her husband must "be organized, ruthless and very clever" because she is likely to become the prime suspect.
"After all, if the murder is supposed to set me free, I certainly don't want to spend any time in jail," Crampton-Brophy wrote. "And let me say clearly for the record, I…