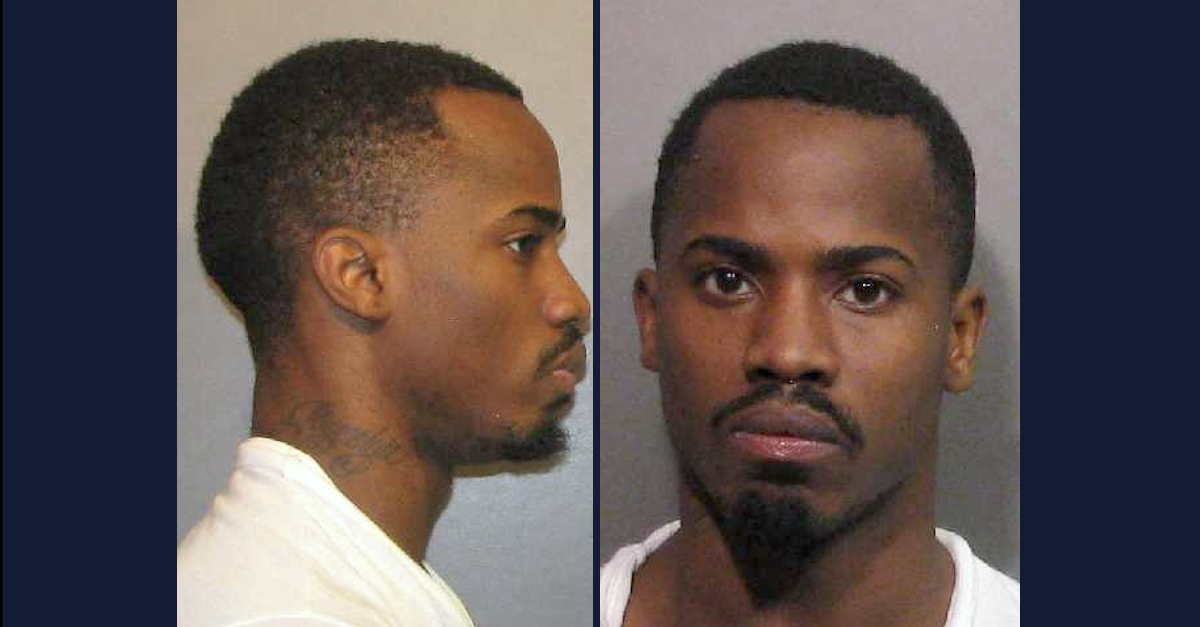 Tre'Veon Demarcus Anderson appears in twin mugshots taken by the Caddo Parish Sheriff's Office.
A 29-year-old Louisiana man will spend the remainder of his life behind bars for shooting and killing his girlfriend, a rookie police officer, outside of the home they shared with their 2-year-old daughter, prosecutors announced.
Caddo Parish District Court Judge John D. Mosely Jr. on Tuesday handed down a sentence of life in prison without the possibility of parole to Tre'Veon Demarcus Anderson for the 2019 execution of 22-year-old Chatéri Alyse Payne.
Officer Chateri Alyse Payne, 22 years old, just recently became a Police Officer for the Shreveport Police Department in Louisiana. As she was on her way to work the night shift last night, Officer Payne was shot in the head and died at the Hospital. #officerdown #ThinBlueLine pic.twitter.com/RPjkD7lSwQ

— Tulsa Police Department Foundation (@TPDFoundation) January 10, 2019
A jury in April 2022 found Anderson guilty on one count of second-degree murder and one count of conspiracy to commit second-degree murder. Under Louisiana law, a conviction for second-degree murder is accompanied by a mandatory life sentence.
In addition to the life sentence, Judge Mosely also ordered Anderson to serve an additional 30 years—the maximum sentence—on the conspiracy to commit second-degree murder charge. Judge Mosely ordered the sentences to run consecutively.
According to a press release from the Caddo County District Attorney's Office, Anderson and his cousin, Lawrence Pierre II, exchanged a series of text messages in the lead-up to Officer Payne's Jan. 9, 2019 murder. Prosecutors said the messages concerned Officer Payne's movements on the evening of her murder. Anderson then shot Officer Payne multiple times outside of their…