When Michael Martinez showed up to school dressed in his dream profession, a police officer, he never expected to be the target of bullies. Unfortunately, his cerebral palsy and his admiration for law enforcement made him an easy target. But Michael refused to let his bullies win, and his determination paid off in a big way.
Harris County constables heard about the incident and were disgusted by the bullies' behavior but also inspired by Michael's perseverance. They decided to make his dream come true and let the boy know they had his back. They honored him for his courage and strength by making him an Honorary Harris County Deputy Constable. They inducted him into multiple offices in the county, including recognition at six different precincts.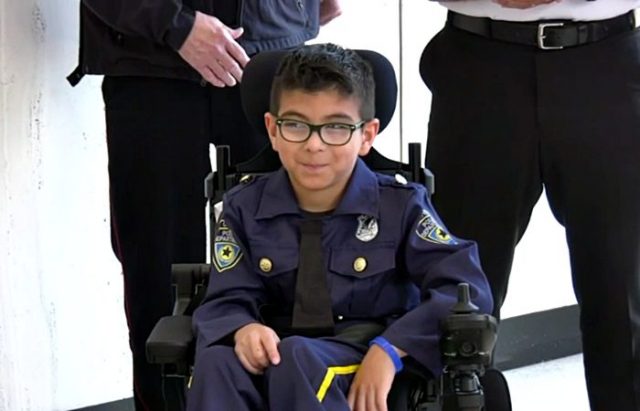 Michael returned to school the next day with his police uniform on again. This time, he arrived in the front seat of a deputy constable patrol vehicle, escorted by a long line of police officers via motorcade. He wheeled through the doors with his head held high, proving to the bullies that he wouldn't cave to their intimidation.
But Michael's story of heroism doesn't end there. Just months earlier, he saved the lives of his entire family. The carbon monoxide alarm went off while Michael was sleeping on the ground floor of his home. Sensing the danger, he pulled himself upstairs to wake his family, saving them from carbon monoxide poisoning.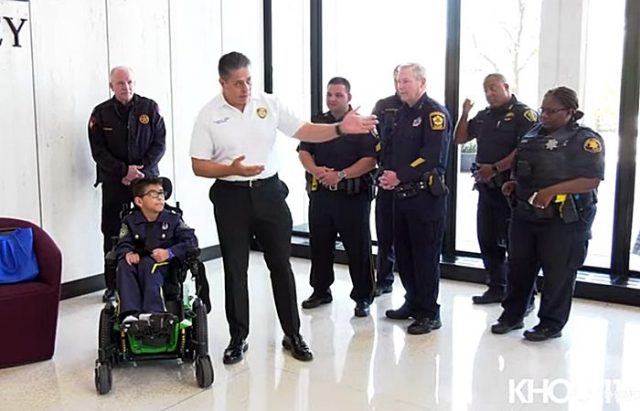 Michael's heroism and perseverance are inspiring, especially in the face of persecution. No child should ever feel afraid to aspire to be a police officer. The virulent hatred and discrimination toward law enforcement are a detriment to our society, and it's directly affecting our children.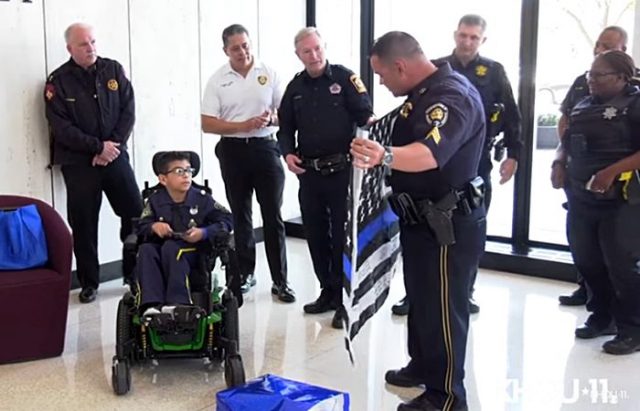 Michael's story has touched the hearts of people all over the world. His courage and determination have made him an inspiration to those who are struggling with adversity. The young boy has shown that no matter what obstacles come our way, we can overcome them with strength and resilience.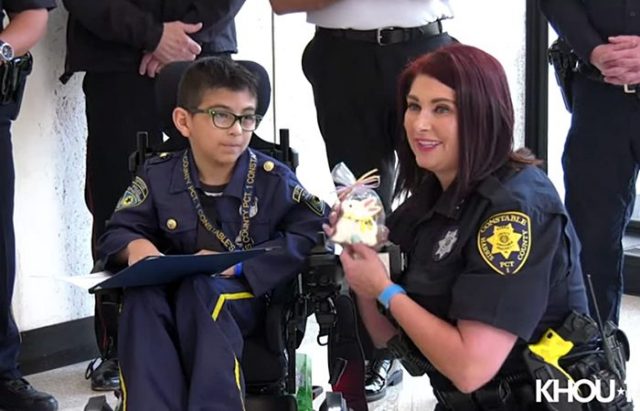 Michael's story is a reminder that no matter what obstacles come our way, we can overcome them with perseverance and determination. The young boy has proven that he has what it takes to wear the badge, and his story is an inspiration to us all. We can all learn from Michael's strength and resilience, and we can all work to make the world a better place.