Florida authorities released a disturbing video that shows a woman throwing a dog off of the second-floor balcony of a Daytona Beach motel.
Florida deputies said a 35-year-old Allison Murphy allegedly threw a German shepherd off and threatened to jump off the second floor of a Motel 6. Motel staff told authorities she attacked a maid and was seen standing over the railing.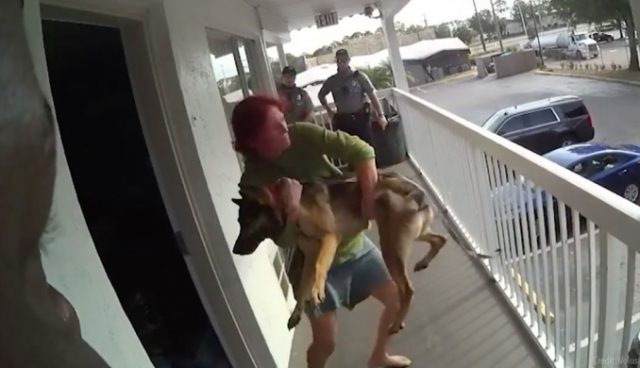 The police report said that after deputies arrived on the scene, they knocked several times on the door of the room where Murphy was staying before she rushed out with a German shepherd on a leash. Body camera video shows her quickly lifting up the full-grown dog and throwing it over the railing.
Fortunately, the dog landed on her feet and tried to run off but was captured by bystanders. Murphy was taken into custody immediately.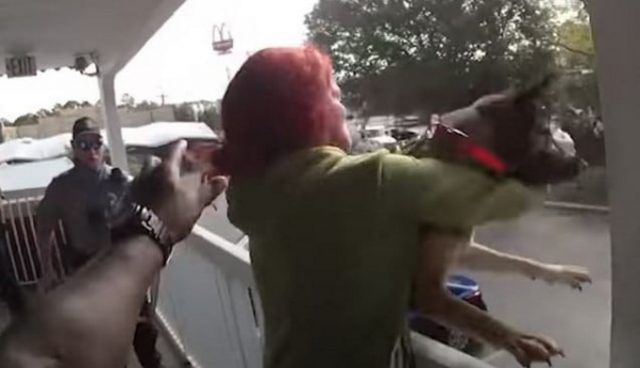 The moment after she dropped the dog, Murphy ran back into her room and then allegedly resisted officers who followed her inside to take her into custody. She reportedly kicked at their legs and arms as they brought her down to the floor and were able to eventually handcuff her.
Volusia County Animal Services took custody of the dog and because no name was provided, nicknamed her "Miracle." She was taken to Port Orange Animal Hospital for examination and no serious injuries were found. An x-ray did reveal a sewing needle lodged in the dog's right thigh, which was removed.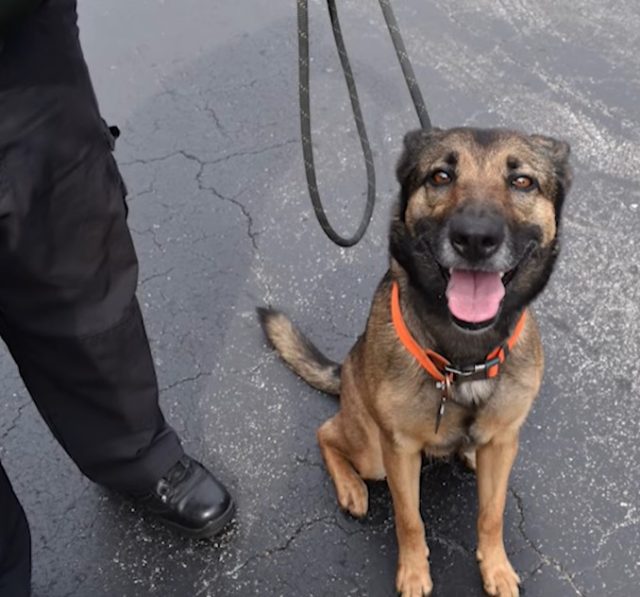 The motel maid that Murphy allegedly assaulted earlier in the day declined to press charges, but Murphy was arrested on felony charges of animal cruelty and resisting an officer without violence. After refusing to see a judge during her first appearance, Murphy is still in custody in Volusia County Jail. The judge ordered her to be held without bond until she can have a mental evaluation.
The video released of the incident is below. A warning: The footage is very disturbing.
Sources: Taphaps, Daily Mail