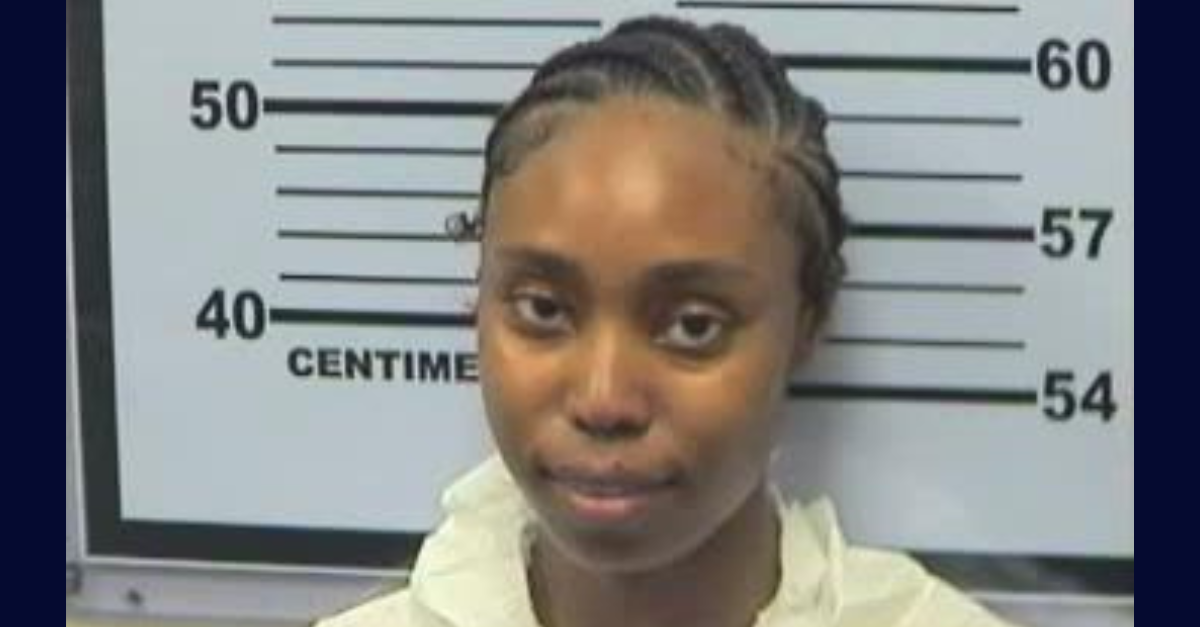 Curtellius Denise Tapaingea James fatally shot Honesty Shacole Holloway-Wilkerson and injured a 14-year-old girl, according to deputies in Mobile County, Alabama. (Mugshot: Mobile County Sheriff's Office)
An Alabama woman is accused of murdering another woman and injuring a 14-year-old girl amid an escalating feud on social media.
Curtellius Denise Tapaingea James, 22, is in the Mobile County Jail on a count each of murder and attempted murder, online records show.
The local sheriff's office said that she shot Honesty Shacole Holloway-Wilkerson, 23, in the chest at an address on Ponderosa Drive S.
"Witnesses also stated that Honesty Holloway-Wilkerson and James had been fighting back and forth over social media but they were unaware of what the argument was about," deputies wrote.
Authorities claim James also shot a 14-year-old girl who was with Holloway-Wilkerson. She allegedly chased the fleeing teen and shot her in the right thigh.
More Law&Crime Coverage: New Mexico woman convicted of murdering her ex-boyfriend after hitman plot went awry
According to the sheriff's office, the Semmes Police Department first responded to this incident on Friday where they found Holloway-Wilkerson dead and the 14-year-old survivor down the street at a neighbor's home suffering from the gunshot wound to her right thigh. Officers took James into custody and asked deputies to take over the investigation.
Two witnesses told sheriff's detectives about going with James to a local restaurant. But when they returned to the Ponderosa Drive S. residence, all of her possessions were in the yard, her vehicle keyed, and all four tires flat.
Holloway-Wilkerson and the 14-year-old came to the home and argued with James, deputies said. That's when the shooting allegedly happened.
Have a tip we should know? [email protected]