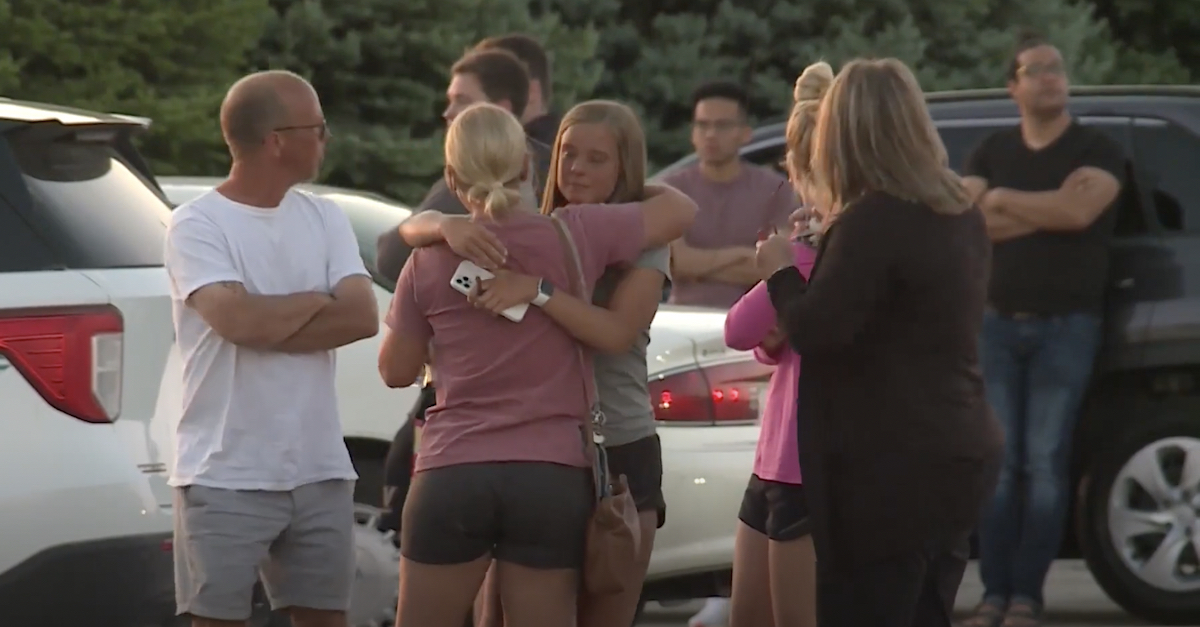 A gunman in Iowa shot and killed two women outside of a church.
UPDATE: Story County Sheriff Paul Fitzgerald spoke at a press conference just after 10:30 a.m. local time.
The sheriff said that authorities received a call on Thursday evening about an "active shooter" outside of a church, where a Bible study group for Iowa State University students and high school students was taking place. Some 80 students were said to be in the auditorium. The sheriff identified the shooter as Johnathan Whitlatch, 33, of Boone, Iowa, and said he was armed with a Smith & Wesson 9mm pistol. A Boone man with the same name was accused as recently as November of forcefully touching a woman down her pants. Just days before the shooting, Whitlatch was arrested for harassment, the sheriff said.
The suspect pulled up in his pickup truck and opened fire, targeting a woman who had broken up with him, the sheriff said. The woman was identified as 22-year-old Eden Montang. The sheriff confirmed that the harassment charge related to the shooter's conduct towards Montang. Her friend, 21-year-old Vivian Flores, was also killed. Both women were students at Iowa State University, according to the sheriff.
The original story appears below.
—
A Iowa man shot and killed two young women during an event being held in the parking lot of the Cornerstone Church in Ames on Thursday night before turning the gun on himself, law enforcement authorities announced.
"We received several 911 calls at approximately 6:51 p.m. this evening indicating that there was a shooter outside of the Cornerstone Church and that shooter had fired at two individuals that were also outside," Story County Sheriff's Capt. Nicholas Lennie said Thursday night. "At…