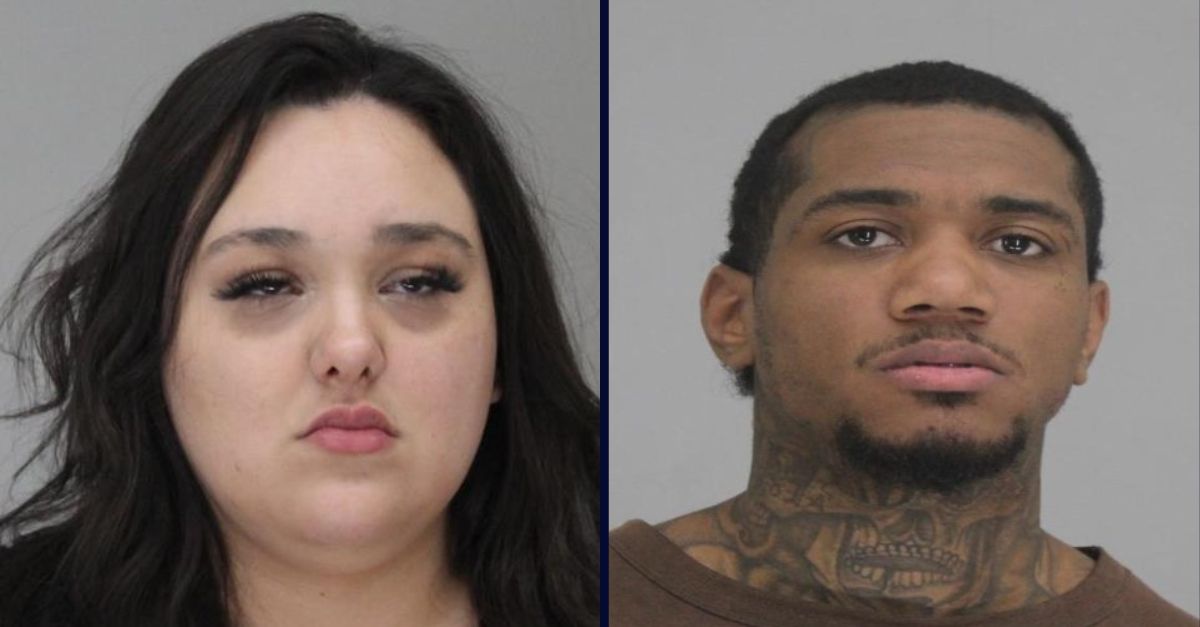 Ragan Moreno, left, an attorney with the Dallas County Public Defender's Office, was arrested on a charge of abuse of official capacity after she developed a "personal relationship" with a client at the county jail, Todd Whitfield, right. (Dallas County Sheriff's Office)
A public defender was arrested in Dallas, Texas, after investigators learned she shared victim information with a jailed former client with whom she had developed a "personal relationship," who then used that information to issue threats, authorities say.
Ragan Sierra Moreno, who worked for the Dallas County Public Defender's Office for about eight months, is facing a charge of abuse of official capacity, the Dallas County Sheriff's Department said in a press release. A detention service officer noticed Moreno was spending an "inordinate amount of time," with the inmate despite her not representing the person anymore, according to the release.
"She apparently used her Dallas County ID to gain access to the inmate and criminal records of another inmate," the press release said. Moreno was arrested late last week and has since posted a $5,000 bond.
Citing an arrest affidavit, Dallas ABC affiliate WFAA reported that Moreno developed a relationship with the inmate, whom she had previously represented. She handed over sensitive case information which led to the inmate sending a threatening text message from his jail tablet, the affidavit said.
A source told WFAA that the inmate's name is Todd Whitfield. Moreno was assigned to represent him on a burglary of vehicles charge and a relationship developed from there and the fling continued even after the case was dismissed, the source told WFAA.
Detectives wrote in an affidavit that Moreno and Whitfield's phone conversations were suspiciously personal, which led investigators to believe the two had an intimate relationship. In a Sept. 5 call, investigators said when Moreno was in the courthouse parking lot, which is adjacent to the jail, the two decided that she would "expose herself" to him from down below while he waved a towel from his jail cell window above, the affidavit said. The plan was foiled when she noticed a Dallas County Marshal vehicle nearby, according to the affidavit.
In a Sept. 12 call, Whitfield asked that Moreno look up his brother's assault and family violence cases dating back to 2020, and she revealed the initials for at least three victims in the case using her county-issued laptop that allowed her access to sensitive information, investigators wrote. Whitfield allegedly wrote to one of the victims that he didn't have much time left in jail and "I swear before Christ you haven't met me, but you will, and how you meet me depends all on you," the affidavit said.
The Texas Bar Association said Moreno earned her law license in 2020 and has no prior disciplinary history. She graduated from the University of North Texas at Dallas in May 2020, according to the bar.
The Dallas County Public Defender's Office did not return a call from Law&Crime seeking comment.
Have a tip we should know? [email protected]