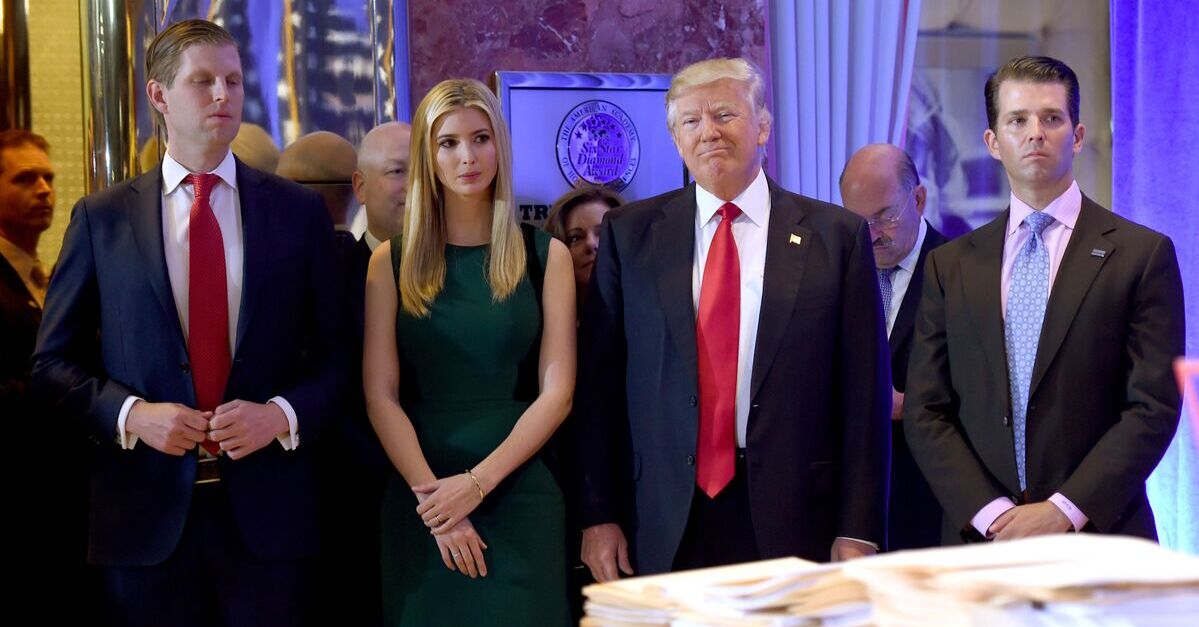 Eric Trump, Ivanka Trump, Donald Trump, and Donald Trump Jr.
Former president Donald Trump and several of his adult children lost yet another bid to avoid sitting for depositions in a civil fraud investigation brought by New York Attorney General Letitia James (D) after the state's highest court rejected their latest appeal on Tuesday.
The Empire State's Court of Appeals — the state's highest court — dismissed Trump's appeal of a May 26, 2022 ruling against him and his family "upon the ground that no substantial constitutional question is directly involved."
Last month, the Appellate Division of the First Judicial Department — one of the state's geography-based intermediate appellate panels — upheld a trial court's February order that rejected the Trump family motion to quash those subpoenas.
Trump's attorneys, in various motions and court hearings, have essentially echoed the 45th president's complaints that James's investigation is part of political "witch hunt" against him. Specifically, they have argued that the state's attorney general might be unethical for following through on campaign promises to investigate the Trump family's alleged financial wrongdoing. Additionally, the family's attorneys have argued that answering questions under oath would violate their Fifth Amendment rights against self-incrimination because adverse inferences can be drawn when that right is invoked in a civil investigation.
Now, all the way up the line, from the trial court to the state's top court, judges in New York have rejected those arguments.
"In the final analysis, a State Attorney General commences investigating a business entity, uncovers copious evidence of possible financial fraud, and wants to question, under oath, several of the entities' principals, including its namesake," Manhattan Supreme Court Justice Arthur Engoron wrote in his original order directing the depositions to go forward….