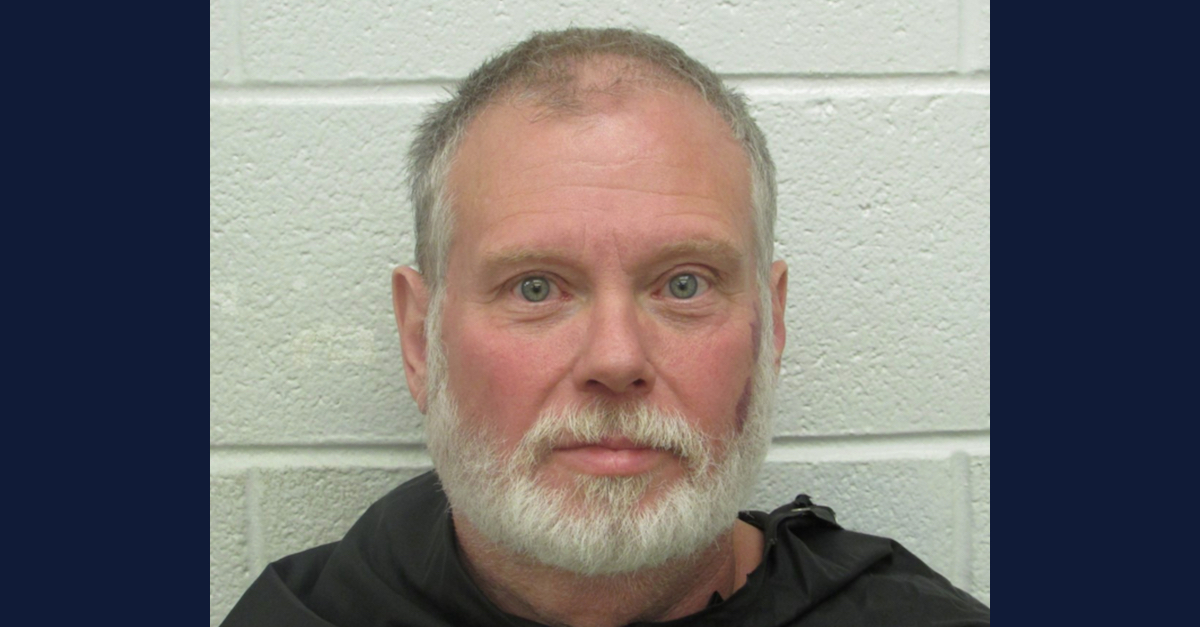 A North Carolina man and alleged "serial killer" was sentenced to life in federal prison in South Carolina earlier this week.
Daniel Glen Printz, 59, killed 80-year-old Edna Suttles in August 2021. The defendant admittedly kidnapped the victim after the two met at a Food Lion in Travelers Rest, S.C. He entered a plea agreement earlier this month which was unsealed on Tuesday, June 21.
Printz bought some yogurt that day and went back to Suttles' home with her. He returned to the Food Lion later that day, surveillance footage showed, with the woman markedly subdued but still alive. There, he put Suttles into his car and eventually traveled across state lines – turning the ensuing murder into a federal crime. Before that, however, a different surveillance camera caught the defendant dropping Suttles' car off at a hotel and wiping down the inside of the vehicle.
The octogenarian missed work the day after she was abducted. Concerned co-workers reported the odd no-call, no-show and the Greenville County Sheriff's Office began an investigation – quickly ascertaining that Printz was involved in the woman's disappearance, the U.S. Department of Justice noted in a press release.
A search of the defendant's home turned up Suttles' keys, bank card, jewelry, and pocketbook – all stashed away in a bee box "on a remote part" of Printz's property, federal prosecutors said.
"Investigators also found a yogurt cup — opened — and a forensic lab analysis determined the interior of the cup contained Lorazepam, Tramadol, and Cyclobenzaprine," the press release noted.
After those discoveries, Printz was arrested and began cooperating with law enforcement. On May 16, 2022, he took investigators to a property in Rutherford County, N.C. where he buried the victim's body.
Over…