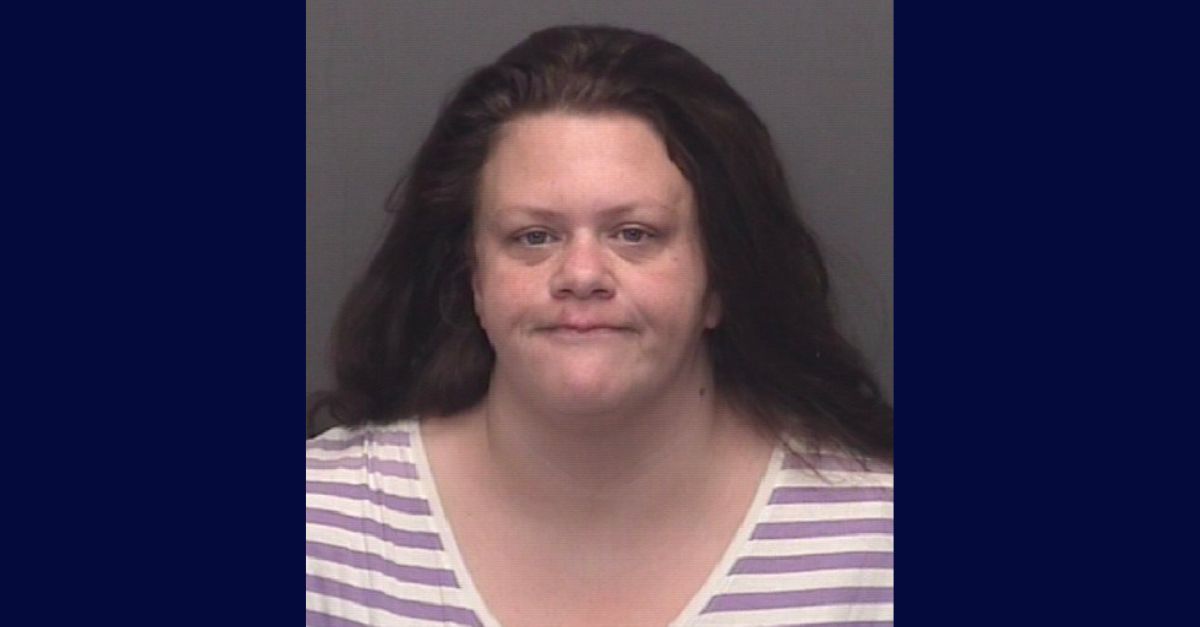 Cassandria Roy appears in a mugshot after being arrested on a child neglect charge in August 2023. (Vanderburgh County Jail)
An Indiana mother is in jail over particularly grim and disturbing child neglect allegations, according to law enforcement in the Hoosier State.
Cassandria Marie Roy, 32, stands accused of one count of neglect of a dependent resulting in bodily injury, according to Vanderburgh County court records reviewed by Law&Crime.
Content warning: the accusations in the case are graphic.
Authorities allege that Roy's 2-month-old baby girl was living in a house full of filth and that the child needed to be removed from the residence and taken to a hospital due to her injuries and illnesses, according to an affidavit in the case filed by the Evansville Police Department and obtained by local ABC and CW affiliates WEHT and WTVW, which collectively broadcast news as TriState Homepage.
Police say the Vanderburgh branch of the Indiana Department of Child Services received a call about an infant being neglected at a residence on Bryan Road in Evansville. That residence, and the adult who lived there, child welfare agents would later tell police, had a history of interactions with the agency and was well known to them. Roy, the DCS said, previously had all of her children removed from her custody.
More Law&Crime coverage: Woman faces animal and child neglect charges after multiple dead rabbits and 'several inches' of dog feces allegedly found at 'unkempt' residence 'in very poor condition'
The defendant allegedly resisted requests by a child welfare agent case manager to inspect the 2-month-old, so she was removed from the home last week, the affidavit reportedly says. The child was found to have numerous rashes on her body – including an extreme case of diaper rash and a yeast infection around her neck.
The affidavit also reportedly says that the child's urethra was "nearly closed" – a condition that may require surgery to correct.
Authorities say the girl was extremely underweight, malnourished, and had not been taken to one doctor's visit since she was born.
More Law&Crime coverage: Mom guilty of child neglect after 8-year-old son weighing 30 pounds found digging in dumpster for food
Court records show that a civil petition for guardianship of a child or children was filed against Roy in 2012. That case is ongoing.
The defendant has been in trouble with the law in criminal cases filed as far back as 2009. Prosecutors in Vanderburgh County have moved to have Roy classified as a habitual offender in her current criminal case.
Law&Crime reached out to the Evansville Police Department for additional details on this story but no response was immediately forthcoming at the time of publication.
Roy was booked into the Vanderburgh County Jail on Friday. She is currently being detained on $1,000 bond and is slated to appear in court for an initial appearance on Aug. 16, court records show.
Have a tip we should know? [email protected]