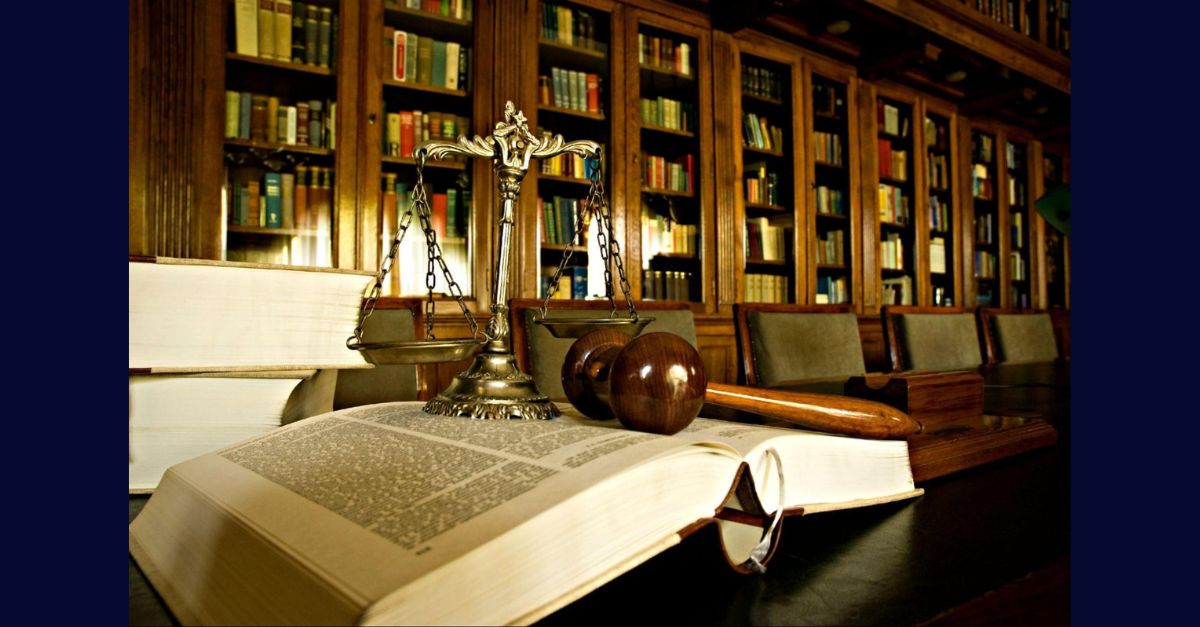 The demand for exceptional legal representation has never been higher in today's interconnected world.
In a world where justice prevails, lawyers wield extraordinary power. Some command millions for a single case, their names synonymous with legal prowess. Yet, finding the right lawyer amid a sea of talent is quite a challenge.
This article explores the careers of five of the world's most successful and renowned lawyers who have transcended borders and laws. They've earned their reputation through case outcomes, client praise, and media attention.
These lawyers have journeyed across highly demanding paths, including in education, from LSAT prep to law school, to reach the pinnacle of their profession. They have reshaped the legal landscape, possessing remarkable skills, monumental achievements, and global influence.
Here, we unveil these globally renowned legal titans: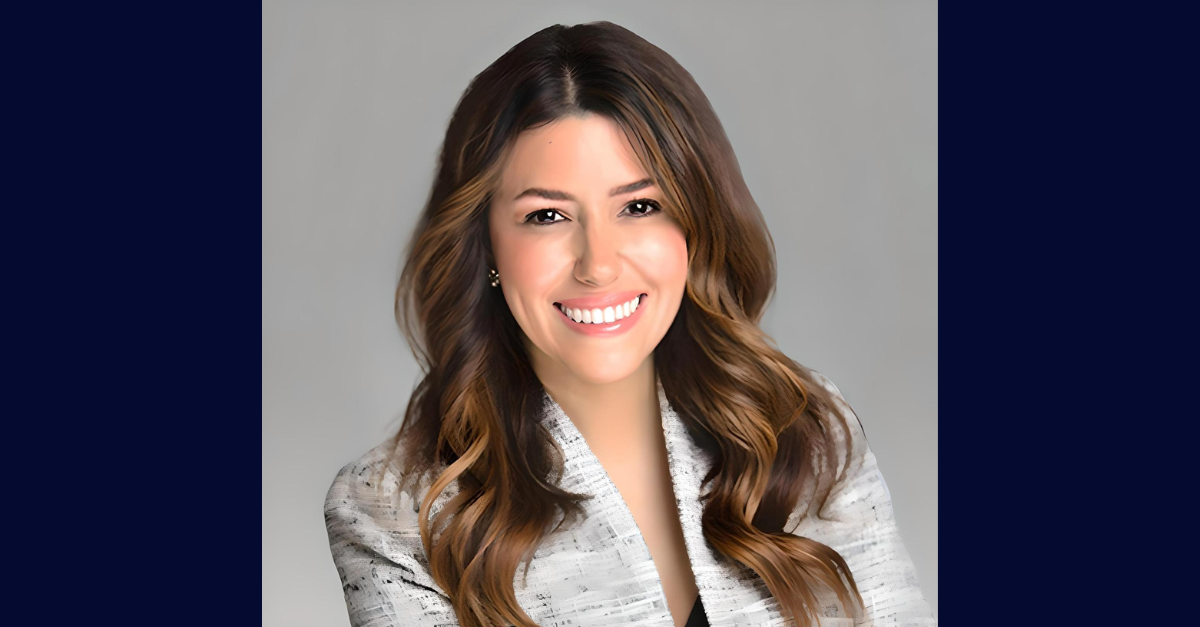 Camille Vasquez
1. HOLLYWOOD'S FINEST
Camille Vasquez ranks first for her recent performance during the highly publicized defamation cases of Depp v. Heard, aka Hollywood's Johnny Depp standing against his ex-wife Amber Heard.
Vasquez represented Depp in these cases and also represented Depp in a personal injury lawsuit filed against him, which was settled outside of court.
Vasquez's performance during the televised trial drew tens of millions of views on social media, and her name became a commonly used hashtag, mostly showering her with praise for her glamour and courtroom confidence. Despite this worldwide attention, the cool Vasquez kept the case in perspective and delivered arguments of the highest caliber to aid Depp's case.
After the trial, Vasquez continued to receive an outpouring of support from her peers and the public. She was also promoted from associate to partner at her firm, Brown Rudnick.
Vazquez, now 39, is a USC and Southwestern Law School Alumni, and her current practice focuses on plaintiff-side defamation suits, with additional experience in contract disputes, business-related torts, and labor-related claims. She is adept at formulating offensive and defensive litigation and arbitration strategies for private clients.
Vazquez has also represented Ben Affleck, Leonardo DiCaprio, and Jennifer Lopez, among other famous Hollywood stars. In May 2023, Vasquez confirmed that she had been hired by famous Mexican singer Gloria Trevi, whose reputation was tarnished due to a human trafficking scandal. Vazquez represented Trevi in two civil lawsuits filed by two women in California on December 30, 2022.
In October 2022, the rising star lawyer formed part of the Brown Rudnick team hired by Kanye West to provide legal counsel on his business interests. However, following West's refusal to retract his anti-Semitic remarks, the collaboration was dissolved.
Dr. Felicity Gerry
2. THE INTERNATIONAL DYNAMO
Dr. Felicity Gerry KC (King's Counsel) is admitted at the International Criminal Court (ICC) and the Kosovo Specialist Chambers (KSC) in The Hague to the Bar of England and Wales and the Victorian Bar, Australia. She has also had ad hoc admission in Hong Kong and Gibraltar. She is best known for her fearless defense of clients in the most challenging cases involving allegations of war crimes, terrorism, and homicide.
Gerry is widely known for her exceptional courtroom presence, and Legal 500 described her as "a leader in her field," "a fearless and effective advocate," and "a true inspiration to junior lawyers" and in Chambers and Partners as "a wonderful fighter with an extraordinary intellect."
Felicity holds a Ph.D., a Master of Laws in International Governance, a Bachelor of
Laws, and a Graduate Certificate in University Teaching and Learning. She is a Professor of Legal Practice at Deakin University, Melbourne, where she is the Unit Chair in the undergraduate and JD programs teaching 'Contemporary International Legal Challenges.' She is also an Honorary Professor in the School of Health and Society at Salford University, researching the intersection between health, law, and education.
She specialises in Homicide, Terrorism, Modern Slavery, Financial Crime, and War Crimes and has had several career-defining cases, currently defending Mr. Al Hassan at the ICC. She has extensive trial and appellate experience in significant legal challenges, and her successful submissions to governments have led to changes in the law on modern slavery, female genital mutilation, and Reproductive Rights.
Gerry led the memorandum on due diligence in investment listing on SGX for Justice for Myanmar, which led to the $82m divestment of the Golden City scheme. She took on the appeal in R v Jogee before the UK Supreme Court, correcting an error of law in complicity described by the BBC as a 'genuine moment of legal history.'
The unrelenting barrister has also been responsible for a host of mercy petitions and death row reprieves. These include the case of Mary Jane Veloso (Philippines and Indonesia) a death row prisoner granted a reprieve in Jakarta, Indonesia just minutes before she was due to be executed. Gerry also assisted another death row prisoner in Indonesia – Lindsay Sandiford and successfully led the petition for mercy for Zak Grieve in Northern Territory, Australia.
She is leading the legal fight and petition for Christine Keeler to receive a posthumous pardon after the fallout of one of Britain's biggest ever political scandal, The Profumo Affair, in the 1960s.
Felicity has consulted for the UNODC and several NGOs. She has a long history of training professionals and is often on broadcast news channels and documentaries commentating on international legal issues, particularly related to International Crimes, Terrorism and Homicide, and Corporate Responsibility for human rights abuses.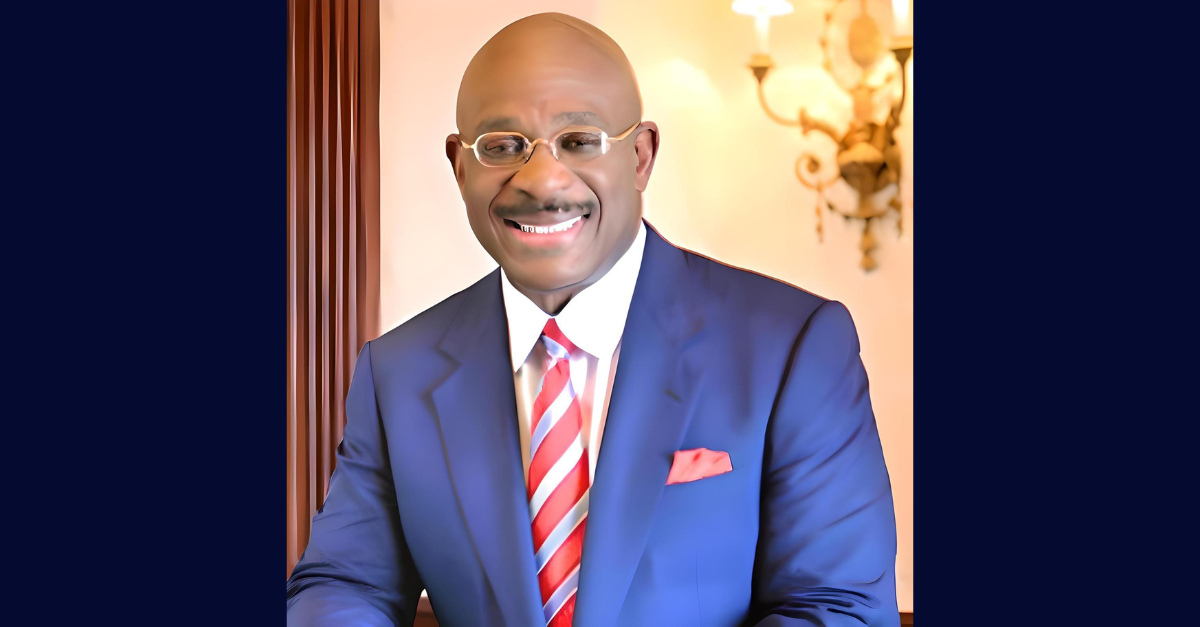 Willie E. Gary
3. THE GIANT KILLER
Willie E. Gary is an eminent American attorney originally from Eastman, Georgia, Gary attended Shaw University on a football scholarship before graduating in 1971.
He later earned his Juris Doctor from North Carolina Central University School of Law.
Known as "The Giant Killer" for taking down some of America's most well-known corporate giants on behalf of his clients, most notably securing a groundbreaking $240 million verdict against the multinational conglomerate Disney. He has won some of US history's most significant jury awards and settlements, including cases valued at over $30 billion.
Gary's amazing success has resulted in recognition as one of America's leading trial attorneys, and he has been recognized for his exceptional legal prowess. He received the prestigious Spirit of Excellence award from the American Bar Association in 2019. In May 2002, Ebony magazine featured him as one of the "100 Most Influential Black Americans." Forbes Magazine has listed him as one of the "Top 50 attorneys in the U.S." Gary has been featured in many of the nation's most respected media publications, such as The New York Times, The Chicago Tribune, The Boston Globe, Ebony, Jet, People, Black Enterprise, Fortune, The New Yorker, and The National Law Journal.
Gary is deeply involved in charity and civic work, including in favor of enhancing the lives of young people through education and drug prevention. In 1994, he and his wife, Gloria, formed The Gary Foundation to complete this formidable task. The Gary Foundation provides millions of dollars in scholarships and university donations, direction, and other resources to youth to realize their dreams of achieving a higher education.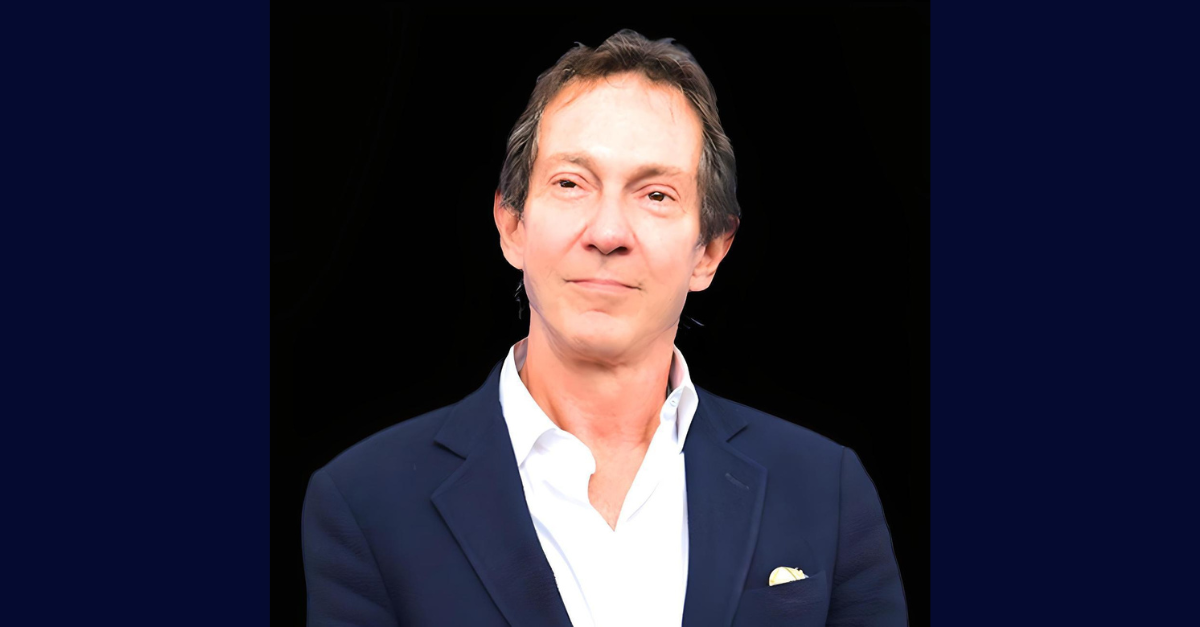 John Branca
4. THE ROCK STAR
John Branca is an accomplished American entertainment attorney. He has made a name for himself as one of the premier legal minds worldwide.
Branca was born in Bronxville, New York, and has gone on a professional legal journey marked by outstanding legal expertise and unwavering dedication. After graduating from the University of California Los Angeles (UCLA) School of Law, he remained in Los Angeles, and his passion for music and the arts led him to form a rock band until he gave that up to dedicate himself to the law profession.
Branca has advanced the careers of recording artists, music firms, and other personalities for more than four decades, but will always be famous because of his role as Michael Jackson's career manager. Today, his influence can still be felt as co-executor of Michael Jackson's estate, guaranteeing its preservation for future generations of artists and fans.
Marty Bandier, Sony ATV Music CEO and Chairman, names Branca as the number one publishing lawyer in the United States. Michael Jackson called him the "greatest lawyer of our time." Branca's other client, famous musician Carlos Santana, described him simply as "the Shaman."
Branca is a partner and head of the music department at the prominent entertainment law firm Ziffren Brittenham LLP, where his clients have included more than 30 members of the Rock and Roll Hall of Fame – including Aerosmith, the Beach Boys, Bob Dylan, the Doors, Dr. Dre, Earth, Wind and Fire, ELO, Fleetwood Mac, John Fogerty, Don Henley, Elton John, Nirvana, the estate of Otis Redding, Smokey Robinson, the estate of Elvis Presley and the Rolling Stones. Also, Mike Tyson, Richard Pryor and Eddie Murphy.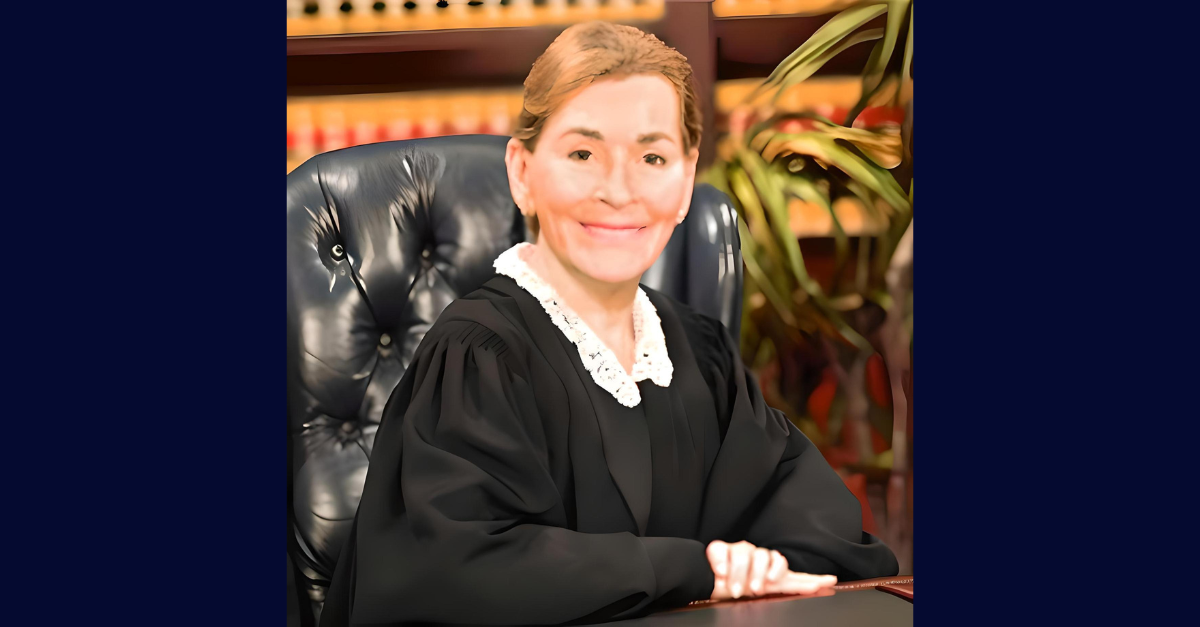 Judy Sheindlin
5. THE TV JUDGE
Judy Sheindlin: Best known for being a no-nonsense TV judge, 'Judge Judy' as she is colloquially known, earns $47 million annually.
Born in Brooklyn, Judge Sheindlin attended the School of Government at American University in Washington, DC. After graduating, she attended New York Law School and received her degree. She began practicing law in Manhattan in 1965 and holds honorary Doctor of Law degrees from Elizabethtown College in Pennsylvania, New York Law School, and University at Albany.
Sheindlin was originally a corporate attorney, but she quickly grew tired of it and chose to become a family court prosecutor.
The rise of Judge Judy is an only-in-America story that took shape in 1982 when Sheindlin, then a prosecutor in New York City's Family Court, was appointed to the Family Court bench and became the Supervising Judge of the Manhattan court in 1988. She earned a reputation for harsh, no-nonsense jurisprudence during her years on the bench and established an "open court policy" that let the public and media view the family court process, which spawned the idea for the Emmy Award-winning Judge Judy. The show was the number-one daytime TV spectacle since its 1996 debut and America's top program in first-run syndication for the last ten seasons.
Averaging 10 million daily viewers in 2017, she extended her production agreement with CBS Television Distribution and her own Queen Bee Productions through the 2020-2021 season, marking a quarter century on American television.
She has presided over more than 20,000 cases, written seven books, and has served as a legal analyst and co-producer on various TV shows, including Hot Bench, which was the highest-rated new first-run syndicated program in its 2015 first season.
The five legal luminaries stand as beacons of excellence in the ever-evolving realm of law. Their extraordinary skills, monumental achievements, and global influence have left an indelible mark in their professional field. They are more than lawyers: They are architects of justice, champions of truth, and guardians of fairness. The world may change, but the enduring influence of these legal titans has forever shaped the course of history.
Members of the editorial and news staff of Law&Crime were not involved in the creation of this content. 
Have a tip we should know? [email protected]